As the global community continues to grapple with the coronavirus (COVID-19), the Atlantic Council is open for business. Our business, meetings, and events, however, are occurring virtually. For more information, please read an update from our President and CEO.
On July 16, the Atlantic Council Global Energy Center hosted a virtual fireside chat with Chris Smith, Cheniere Energy's senior vice president for policy, government and public affairs, to discuss Cheniere's 2019 Corporate Responsibility Report: First and Forward. The event, moderated by Amb. Richard Morningstar, founding chairman of the Global Energy Center, highlighted Cheniere's response to current global challenges, the role of liquified natural gas (LNG) in the clean energy transition, and strategies for reducing carbon emissions from LNG production and distribution.
Event recap
The event began with an overview of Cheniere's response to the current social justice movement and the COVID-19 pandemic. Cheniere's leadership recognized that reforms are necessary to increase diversity and inclusivity, and is having conversations about how to realize that goal. According to Smith, the company endeavors to demonstrate how to create a diverse and inclusive workforce where every employee feels they can contribute; he was confident Cheniere would make the necessary changes even though they would require a long-term investment. Smith also shared that Cheniere has emphasized protection and safety at plants in response to the COVID-19 pandemic—the company is taking extraordinary steps to keep operators safe while ensuring shipments get to customers.
The conversation then shifted to Cheniere's commitment to climate action. Smith argued that five long-term trends in the current low-carbon energy transition will ensure LNG remains an important part of the energy mix: the growing global middle class's desire for low-cost energy; policymakers' recognition of the need to address climate change; LNG's ability to act as a bridge fuel during the decades-long energy transition; gas's continued relevance in a 2-degree warming scenario; and the importance of displacing coal for reducing carbon emissions. Cheniere's LNG exports have already helped displace coal in Asia and Europe, driving emission reductions in both regions.
Beyond displacing carbon internationally, Cheniere works to minimize the carbon footprint of their own operations and is committed to leveraging science, operational excellence, transparency, and supply chain management to lower emissions. These commitments drove a reduction in Cheniere's emissions intensity from 6.99 metric tons of CO2e per MMscf of LNG exported in 2016 to 4.67 metric tons of CO2e per MMscf of LNG exported in 2019. According to Smith, this data is verified in collaboration with third parties, non-governmental organizations, and academic institutions. Cheniere's carbon reduction initiatives go beyond company facilities: Smith indicated that Cheniere hopes to ensure the market rewards suppliers who reduce their methane emissions and that Cheniere works with their suppliers to help them lower their carbon footprints.
The event concluded with an audience question and answer session that focused on emerging carbon measurement technologies, financing for carbon reduction projects, and the future of natural gas. Smith indicated that Cheniere is not waiting for these technologies to mature, but is rather investing proactively in technologies now to improve emission measurement tools. In response to an audience question on financing for carbon-reduction projects, Smith shared that banks are very interested in financing this area and shareholders increasingly look to environmental data when financing projects. He added that carbon reductions are a business necessity and that pressure to reduce emissions would not go away in the future as new rules of the road are developed. Finally, Smith recognized that there are a lot of threats to LNG demand in the immediate and short term, including growing tensions between the United States and China as well as the COVID-19 pandemic. However he was confident that natural gas demand would recover, as demand drivers are longer than immediate political cycles. Cheniere continues to sign long-term sales and purchase agreements, demonstrating the attractiveness of US LNG across the world.
Featuring
Chris Smith, senior vice president for policy, government, and public affairs, Cheniere Energy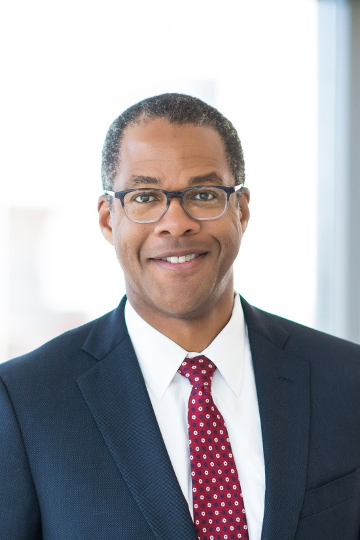 Mr. Smith joined Cheniere in November 2017 as Senior Vice President for Policy, Government and Public Affairs. Prior to joining Cheniere, Mr. Smith was the assistant secretary for fossil energy at the US Department of Energy, where he led the department's policy, international engagement, and research and development programs for fossil energy. During that time, he also served as the designated federal official for the National Commission on the BP Deepwater Horizon Oil Spill and Offshore Drilling. Prior to his roles in federal government, Mr. Smith served in managerial and analytical positions at Chevron and Texaco, focused primarily on upstream business development and LNG trading. Mr. Smith began his career as an officer in the US Army and served tours in Korea and Hawaii. He subsequently worked for Citibank and JPMorgan in New York City and London. Mr. Smith holds a bachelor's degree in engineering management from the United States Military Academy at West Point and an MBA from Cambridge University.
Related content
Learn more about the Global Energy Center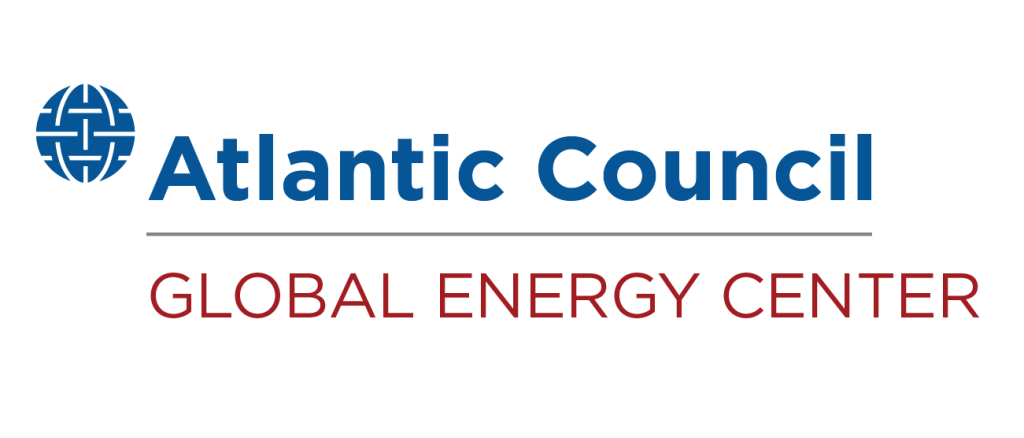 The Global Energy Center develops and promotes pragmatic and nonpartisan policy solutions designed to advance global energy security, enhance economic opportunity, and accelerate pathways to net-zero emissions.