Watch a playlist of the evening's speakers
Support the Atlantic Council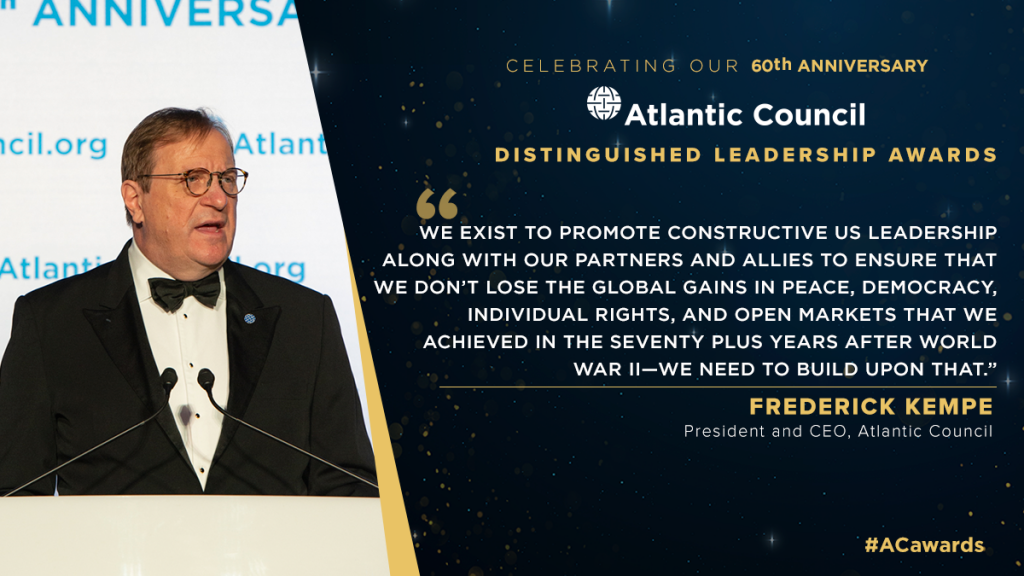 The Council's global impact hinges upon the generosity of our network of donors.
Deepen your commitment to our shared values with a tax-deductible donation.
Ursula von der Leyen
President, European Commission
Distinguished International Leadership Award
Introduced by: The Hon. Phil Murphy
Albert Bourla, DVM, PH.D.
Chairman and Chief Executive Officer, Pfizer
Distinguished Business Leadership Award
Introduced by: H.E. Ursula von der Leyen


Özlem Türeci, M.D.
Co-Founder and Chief Medical Officer, BioNTech
Ugur Sahin, M.D.
Co-Founder and CEO, BioNTech
Distinguished Business Leadership Awards
Introduced by: Victor J. Dzau, M.D.
Dua Lipa
Grammy Award-winning Artist; Founder, Sunny Hill Foundation; Activist
Distinguished Artistic Leadership Award


Our tribute to Afghan veterans
Narrated by David McCormick, Chairman, International Advisory Board
Event recap
Transcript

Celebrating our 60th Anniversary
#ACFrontPage event recaps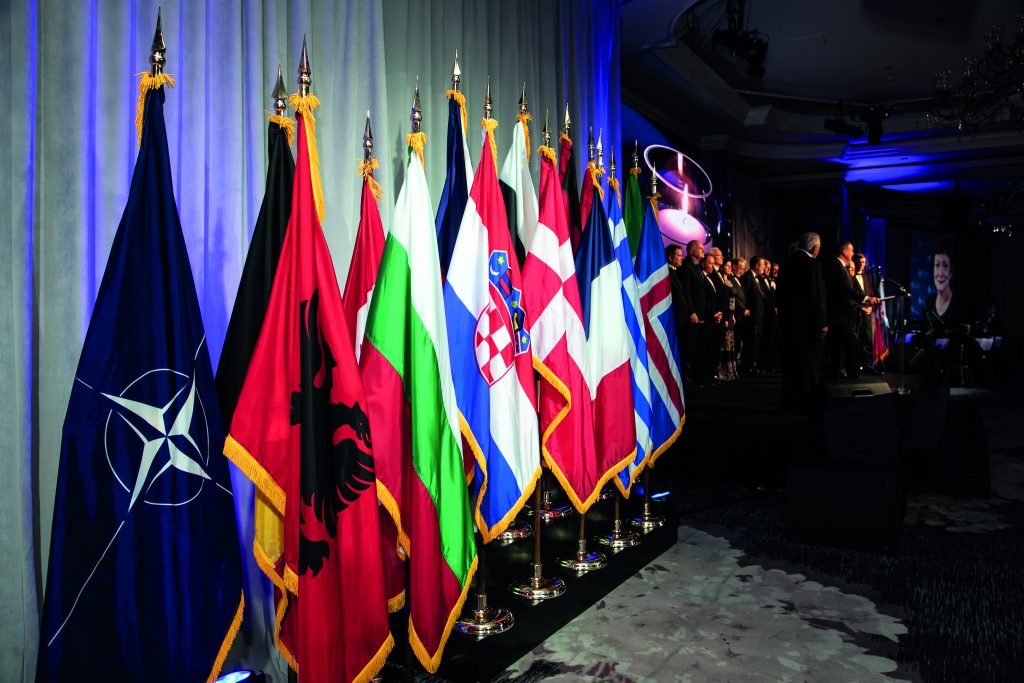 Each year, the Distinguished Leadership Awards salutes an exemplary group of individuals who have contributed to the Atlantic Council mission of shaping the global future together.