Russia is nowadays among the top ten countries worst hit by the coronavirus pandemic. Prices of oil and gas, whose sales represent a bulk of revenues for Russia, are plummeting. Plans to modify the Russian Constitution (as well as the Moscow Victory Day parade) had to be postponed. Undoubtedly, all of this is already having a profound impact not only on the domestic situation within Russia but also on the international situation, where Russia wants to play a leading global role.
What should we expect to happen in Russia both in political and economic terms? What could be the scenarios of domestic development within Russia? Will Russia now be more willing to play a constructive role at the global level? What might be Russia's place among global players like the US, EU, or China?
The European Values Center for Security Policy, in partnership with the Atlantic Council's Eurasia Center, brings together Minister Pavlo Klimkin, director, European, Regional and Russian Studies, Ukrainian Institute for the Future; former Foreign Minister of Ukraine, Ambassador John Herbst, director, Eurasia Center, Atlantic Council, Egor Kuroptev, director, Free Russia Foundation, and Rebecca Harms, former member of the European Parliament, The Greens/European Free Alliance. This discussion is moderated by David Stulík, senior analyst, Kremlin Watch Program, European Values Center for Security Policy.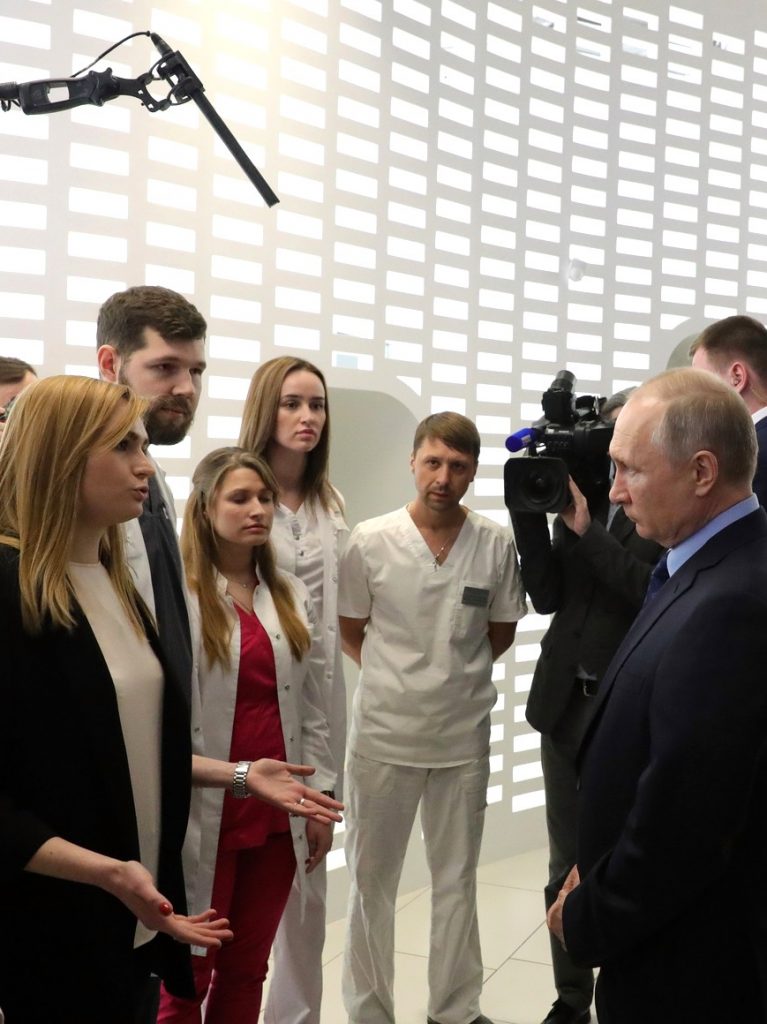 The Kremlin and coronavirus
Despite recording some of the first cases outside of China in early 2020, Russia reported unusually low incidents of coronavirus while those in other regions climbed rapidly. However, in recent days the number of cases in the country has grown rapidly, leading to questions of honesty about initial government reports as well as how equipped Russia's government and health systems are prepared to deal with a major outbreak. This is in addition to the Kremlin's exploitation of the virus to spread disinformation, burnish its image abroad, and enlarge political control at home.
Subscribe for the latest on Russia
Receive updates for events, news, and publications on Russia from the Atlantic Council.
Co-hosted in partnership with




The Eurasia Center's mission is to enhance transatlantic cooperation in promoting policies that strengthen stability, democratic values, and prosperity in Eurasia, from Eastern Europe in the West to the Caucasus, Russia, and Central Asia in the East.