As the global community continues to grapple with the coronavirus (COVID-19), the Atlantic Council is open for business. Our business, meetings, and events, however, are occurring virtually. For more information, please read an update from our President and CEO.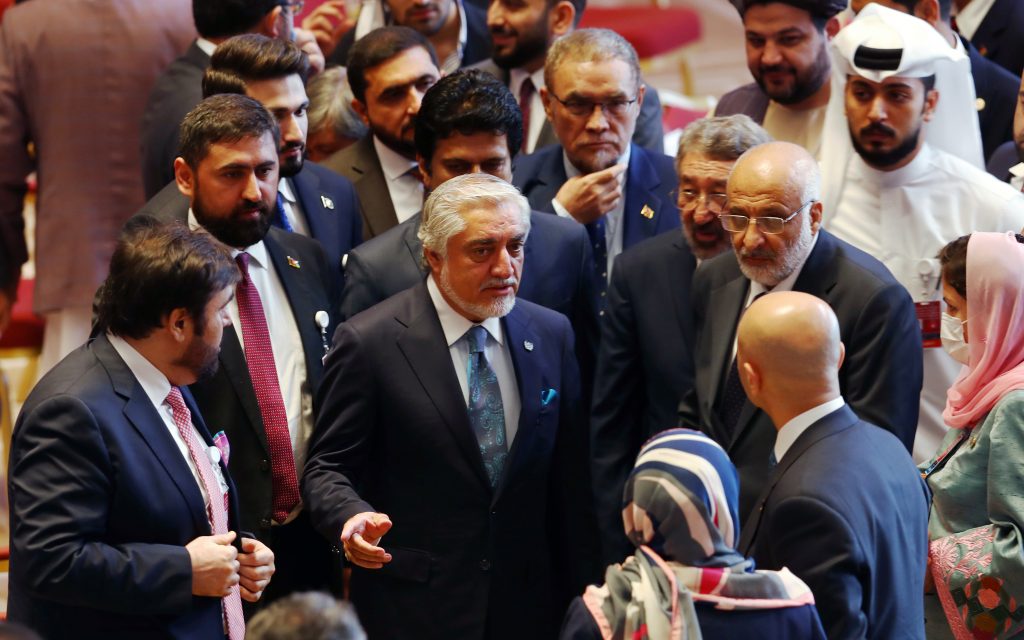 Afghanistan sits at an inflection point as the Afghan government and the Taliban engage in formal peace talks in Doha, Qatar, following decades of conflict and violence. As the world watches these critical negotiations unfold, questions remain about how previous international peace processes and examples of conflict resolution may be used to positively inform the Doha negotiations.
In 1989, the Ta'if Agreement, negotiated in Ta'if, Saudi Arabia, brought fifteen years of war to an end in Lebanon. This agreement included power-sharing mechanisms, multi-dimensional political reform, disarmament, and a roadmap for complete Syrian withdrawal from Lebanon. Though the Lebanese and Afghan peace processes represent distinctly different contexts, the Ta'if Agreement can offer the Afghan peace process key insights reflective of its successes as well as its challenges.
The Atlantic Council's South Asia Center and the Embassy of Afghanistan in Washington, DC invite you to join us on Wednesday, November 25th, at 9AM ET / 4PM Beirut / 6:30PM Kabul, for a conversation about the 1989 Lebanese Ta'if Agreement and its potential lessons for the ongoing Afghan peace process.
A recap of this event can be found here and a transcript here.
Featuring
Lakhdar Brahimi
Former Arab League Special Envoy for Lebanon & Former United Nations Special Envoy for Afghanistan
Dr. Patricia Karam
Regional Director of the Middle East North Africa Division
International Republican Institute
Dr. Daniel Martin Corstange
Associate Professor of Political Science and of International and Public Affairs
Columbia University
Introductory remarks by
H.E. Roya Rahmani
Ambassador of Afghanistan to the United States
Welcome remarks by
Dr. Irfan Nooruddin
Director for the South Asia Center
Atlantic Council
Moderated by
Harris A. Samad
Assistant Director for the South Asia Center
Atlantic Council


The South Asia Center serves as the Atlantic Council's focal point for work on the region as well as relations between these countries, neighboring regions, Europe, and the United States.


This event is held in conjunction with the Embassy of Afghanistan in Washington, DC as part of an event series about lessons for the ongoing peace process in Afghanistan from previous examples of conflict resolution around the world.
Related content