As the global community continues to grapple with the coronavirus (COVID-19), the Atlantic Council is open for business. Our business, meetings, and events, however, are occurring virtually. For more information, please read an update from our President and CEO.
The Scowcroft Center for Strategy and Security's Transatlantic Security Initiative, in partnership with the Norwegian Ministry of Defense and Royal Norwegian Embassy, hosted a virtual public event "Looking North: Conference on security in the Arctic" on Friday, March 19 from 9:00 a.m. to 12:00 p.m. EDT and 2:00 p.m. to 5:00 p.m. CET on the Zoom platform.
As the Arctic draws attention from policymakers on both sides of the Atlantic, climate change opens access to the region and new and traditional actors seek to exploit the void it creates for economic, military, geopolitical, and other benefit. Against this backdrop, allied government officials have stressed the need to find a common approach between North American and European capitals to ensure the Arctic remains a secure, stable, and prosperous arena.
To advance discussion on these and other Arctic security issues, the Atlantic Council, in partnership with the Norwegian Ministry of Defense and Royal Norwegian Embassy, hosted its annual conference – Looking North – bringing together expert and official voices to reassess drivers of change in the Arctic and how the United States, Norway, and its allies and partners can collectively approach security in the region.
This half-day conference featured conversations with the Norwegian Minister of Foreign Affairs Ine Eriksen Søreide and Minister of Defense Frank Bakke-Jensen, as well as two discussion sessions which featured experts on Arctic and transatlantic security, as well as national perspectives from other Arctic nations.
Related reading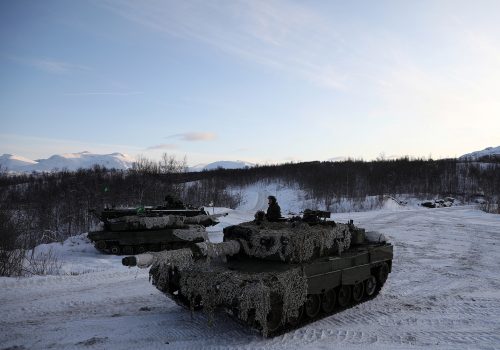 Tue, Mar 23, 2021
For decades, Norway's policy towards neighboring Russia has balanced "between deterrence and reassurance" and combined "firmness and predictability," says Ine Eriksen Søreide, the country's minister of foreign affairs. "This policy remains unchanged. But it has become an ever more challenging task in the face of a steadily deteriorating security environment."
New Atlanticist by Larry Luxner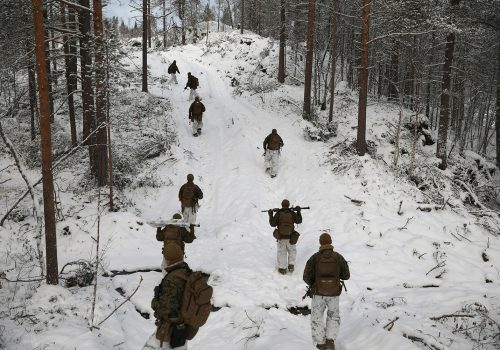 Tue, Mar 23, 2021
The Kremlin's increasing military activities in the Arctic are worrying Norway—the only NATO member country that borders Russia north of the Arctic Circle. Frank Bakke-Jensen, Norway's minister of defense, outlined his concerns.
New Atlanticist by Larry Luxner