As the global community continues to grapple with the coronavirus (COVID-19), the Atlantic Council is open for business. Our business, meetings, and events, however, are occurring virtually. For more information, please read an update from our President and CEO.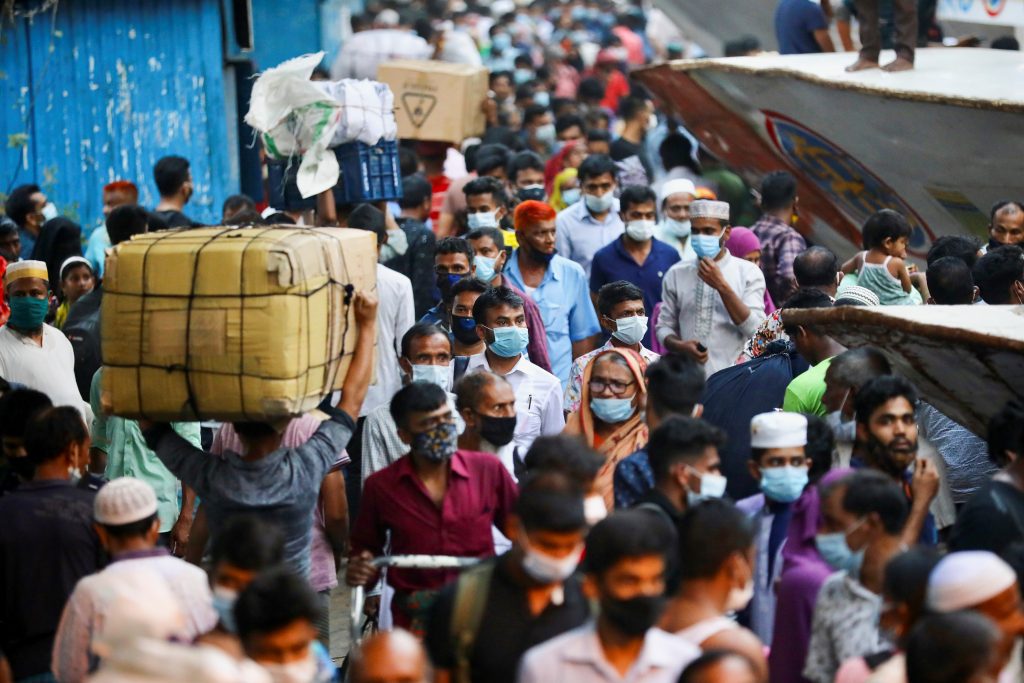 The COVID-19 pandemic has deepened existing cleavages present in Bangladesh's economy, society, politics, and healthcare infrastructure. In a post-pandemic world, Bangladesh will be compelled to cope with economic challenges as it prepares to graduate from its least developed country status in 2026. It will also have to respond to other internal problems exacerbated by the COVID-19 pandemic, including those related to a non-inclusive political environment, climate change, the relocation of Rohingya refugees, and a strained healthcare system.
Moreover, schisms in Bangladesh's relations with neighboring India have been exposed, following protests related to Indian Prime Minister Narendra Modi's visit on the occasion of the country's golden jubilee celebrations. With increasing regional competition, a changing geopolitical environment with vaccine competition between India and China, and an ongoing democratic crisis in Myanmar next-door, Bangladesh will need to come up with creative responses that uplift all segments of Bangladeshi society and position itself at the forefront of climate change action and Rohingya resettlement.
On Tuesday, May 11, 2021, from 10:00-11:00 AM US EST / 8:00-9:00 PM Dhaka Time, join the Atlantic Council's South Asia Center for a wide-ranging conversation on the future of Bangladesh's economic, political, and healthcare landscapes in the context of the evolving COVID-19 landscape.
This is the second event in a series of conversations on the future of South Asian countries post-pandemic. The first conversation focused on Pakistan, and a recap of the event can be found here.
Featuring
Dr. Rudabeh Shahid
Non-resident Senior Fellow
Atlantic Council's South Asia Center

Dr. Ali Riaz
Non-resident Senior Fellow
Atlantic Council's South Asia Center

Dr. Fahmida Khatun
Executive Director
Center for Policy Dialogue

Dr. Mofijul Islam Bulbul
Deputy Program Manager
Bangladesh Ministry of Health and Family Welfare
Introductory remarks by
Harris A. Samad
Assistant Director
Atlantic Council's South Asia Center
Moderated by
Irfan Nooruddin
Director
Atlantic Council's South Asia Center


The South Asia Center serves as the Atlantic Council's focal point for work on the region as well as relations between these countries, neighboring regions, Europe, and the United States.
Related content