Please join the Atlantic Council Global Energy Center on Tuesday, April 20, from 12:30-1:30 pm EDT for a conversation on John Kerry's challenge to the hydrocarbon industry to lead the clean hydrogen transition and make the United States a leader in the clean fuel, with Jillian Evanko, president and chief executive officer of Chart Industries; Wayne Leighty, North America hydrogen commercial manager for Shell; Michael Liebreich, chairman and chief executive officer of Liebreich Associates; Cosma Panzacchi, executive vice president for hydrogen at Snam; and Axel Wietfeld, chief executive officer of Uniper Hydrogen.
In this moderated discussion, global leaders in the energy industry will discuss John Kerry's call for the hydrocarbon industry to embrace 'huge opportunities' in leading the development of the US and global clean hydrogen economies. Panelists will discuss their roles in pursuing and supporting a clean hydrogen economy, how the hydrocarbon industry is poised to transition to clean hydrogen production and distribution, and the importance of the fuel to their long-term strategies.
This event will be the fourth in the Atlantic Council "Raising Ambitions" events series, which focuses on the higher climate ambitions that the Biden-Harris administration hopes to realize at home and abroad. It will evaluate key technologies critical to helping reach these goals, emphasize sectoral approaches to decarbonization, and highlight that countries are increasing their commitments to climate action. The aim is to build momentum in advance of the United States' Leaders' Climate Summit in April and encourage increased ambition from public and private sector actors.
Please join this conversation via the web application Zoom, which is accessible through your web browser, the Zoom desktop or mobile app, and by phone. If you wish to join the question and answer period, you must join by app or web. Please register below to receive further information on how to join the virtual audience.
Agenda
A conversation with
Jillian Evanko
President and Chief Executive Officer
Chart Industries
Wayne Leighty
Hydrogen Commercial Manager, North America
Shell
Michael Liebreich
Chairman and Chief Executive Officer
Liebreich Associates
Cosma Panzacchi
Executive Vice President for Hydrogen
Snam
Axel Wietfeld
Chief Executive Officer
Uniper Hydrogen
Moderated by
Randolph Bell
Director, Global Energy Center, and Richard Morningstar Chair for Global Energy Security
Atlantic Council
Related content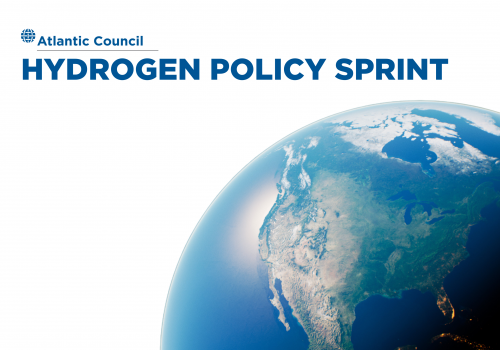 Tue, Mar 2, 2021
This first brief in the Atlantic Council's hydrogen policy sprint examines the current state of hydrogen development in the United States and begins to explore pathways for clean hydrogen production across the country.
In-Depth Research & Reports by David W. Yellen, Randolph Bell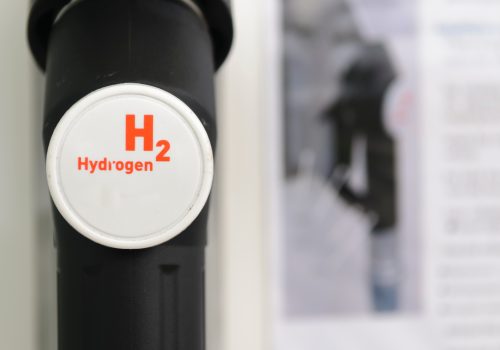 Thu, Jun 25, 2020
As COVID-19 enveloped Europe and the Americas, Ursula van der Leyen declared clean hydrogen energy "a pillar" of the European Union (EU)'s new industrial strategy. While COVID-19 will likely have significant effects on hydrogen's success in Europe, it has nevertheless become a top EC energy priority.
EnergySource by Mary-Rose de Valladares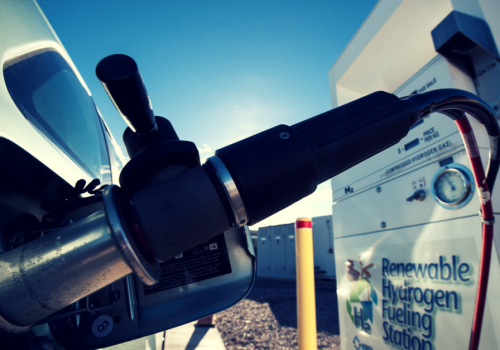 Tue, Apr 14, 2020
Hydrogen technology represents a promising, multifaceted pathway that could offer many industries a new strategy for navigating the transition to net zero emissions. However, the current cost of deployment seems to be the biggest obstacle for widespread adoption.
EnergySource by Mitali Mirle
Subscribe to DirectCurrent
Sign up for the Global Energy Center newsletter to stay up to date on the program's work.