As the global community continues to grapple with COVID-19 (coronavirus), the Atlantic Council is open for business. Our business, meetings, and events, however, are occurring virtually. For more information, please read a statement from our President and CEO.
Please join the Atlantic Council Global Energy Center (GEC) on Monday, November 30 at 2:00 pm EST for a virtual public discussion on the role of carbon capture, utilization, and storage (CCUS) technologies in the US energy transition, the future of 45Q tax legislation, and how the Biden-Harris Administration may support the development and deployment of those technologies. A distinguished panel of experts will discuss how the federal government can drive essential progress in CCUS development in the United States. Lee Beck, senior fellow at the Global Energy Center and CCUS policy innovation director at Clean Air Task Force, will moderate the conversation.

CCUS technologies are essential to meeting decarbonization goals and limiting the effects of climate change. From applications in the power sector and heavy industry to removing carbon dioxide from the air through direct air capture, these technologies can reduce greenhouse gas emissions that renewable energy technologies cannot currently address. The captured carbon dioxide can then be stored or utilized in a growing range of industrial applications. The 45Q tax credit for captured carbon—the first price on carbon that has been instituted in the United States—has proven critical to making CCUS projects more viable. But that incentive alone is far from enough to advance broad adoption. Panelists will discuss how the incoming Biden Administration should build upon that progress, how 45Q should adapt, and how CCUS fits into the US energy transition in the long term.
Please join this conversation via Zoom, which is accessible through your web browser, the Zoom desktop or mobile app, and by phone. If you wish to join the question and answer period, you must join by app or web. You must register to receive further information on how to join the virtual audience
Agenda
A conversation with
Allyson Anderson Book
Vice President of Energy Transition
Baker Hughes
Erin Burns
Director of Policy
Carbon180
Brett Perlman
Chief Executive Officer
Center for Houston's Future
Rich Powell
Executive Director
ClearPath and ClearPath Action
*Additional speakers to be announced
Moderated by
Lee Beck
Senior Fellow, Atlantic Council Global Energy Center;
CCUS Policy Innovation Director, Clean Air Task Force
Related experts
Related content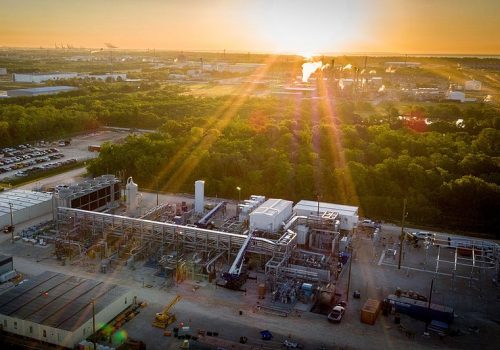 Tue, Sep 15, 2020
Carbon capture, utilization, and storage (CCUS) is critical to decarbonizing heavy industry and meeting global climate goals. But significant roadblocks to financing have prevented the ability of industry to scale up CCUS projects. New financing tools and a coordinated approach by policy makers, industry representatives, and financial institutions can help CCUS drive the energy transition.
EnergySource by Emily Burlinghaus, Reed Blakemore, Lee Beck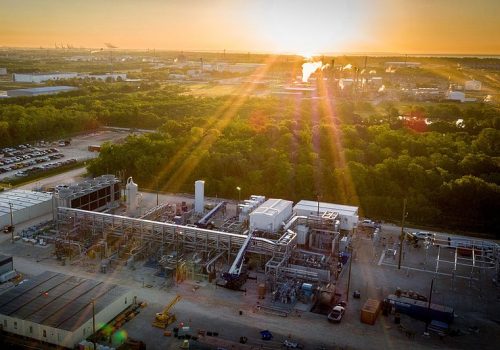 Thu, May 21, 2020
The race to net-zero emissions is an uphill one. Despite the effects of climate change mounting and time running out, global energy demand is set to grow 50 percent by 2050. One solution to decarbonizing the global energy system while also meeting rising natural gas demand is carbon capture, utilization, and storage (CCUS). However, CCUS has historically been too expensive to be viable, and deployment remains far off track. Enter the Allam Cycle: a novel natural gas power plant design that can theoretically capture 100 percent of emissions while being cost- and efficiency-competitive with advanced natural gas plants.
EnergySource by David W. Yellen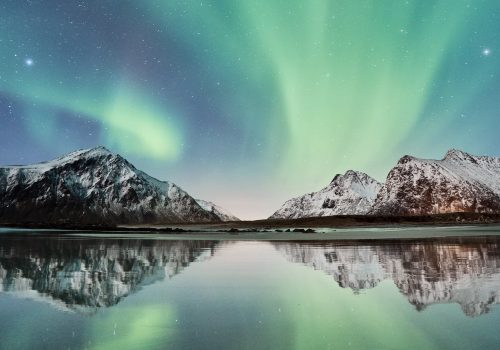 Tue, Feb 4, 2020
Northern Lights, a carbon capture and storage (CCS) project backed, in part, by the Norwegian government is set to bolster European and global carbon capture innovation, accelerating climate progress and exemplifying the next wave of global CCS facilities.
EnergySource by Lee Beck
Learn more about the Global Energy Center
Subscribe to DirectCurrent
Sign up for the Global Energy Center newsletter to stay up to date on the program's work.