As the global community continues to grapple with the coronavirus (COVID-19), the Atlantic Council is open for business. Our business, meetings, and events, however, are occurring virtually. For more information, please read an update from our President and CEO.

Against the backdrop of longstanding regional tensions within South Asia, the international COVID-19 economic slowdown, the United States' evolving role in the world, and the ongoing peace process in Afghanistan, US-Pakistan relations stand at a crossroads. Though these represent formidable challenges, significant opportunities for the multidimensional growth of US-Pakistan relations remain in areas such as bilateral trade, business, and entrepreneurship, regional peace and security, and other areas.
What is Pakistan's vision for the future of this crucial bilateral relationship? How can Pakistan and the United States work together effectively in the coming years? What are some areas of untapped collaboration that can help both countries support each other's goals as well as their own?
Join the Atlantic Council's South Asia Center and the Embassy of Pakistan in Washington, DC on Tuesday, March 9 at 3:00 PM EST for a conversation on the future of US-Pakistan Relations with Pakistan's Ambassador to the United States, H.E. Dr. Asad Majeed Khan.
We invite you to join the conversation on Tuesday, March 9 at 3:00 PM EST via Zoom. Please register below. After registering, you will receive a confirmation email with information on how to join the call.
A recap of this event can be found here.
Featuring
H.E. Dr. Asad Majeed Khan
Ambassador of the Islamic Republic of Pakistan to the United States
Opening remarks by
Ambassador Cameron Munter
Non-resident senior fellow
Atlantic Council's South Asia Center & Europe Center
Moderated by
Safiya Ghori-Ahmad
Non-resident senior fellow
Atlantic Council's South Asia Center
Related content

Sat, Feb 13, 2021
On February 12, 2021, the Atlantic Council's South Asia Center hosted an event on Pakistan's economic and regional environment in a post-pandemic world.
Event Recap by Atlantic Council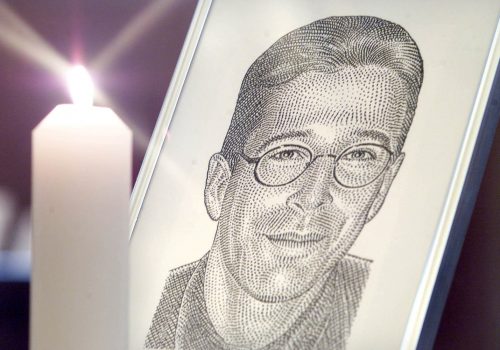 Fri, Feb 12, 2021
Pakistan was likely hoping for a reset with the new Biden administration, one that could refocus relations on the country's most pressing issues. But those hopes have been dashed by The Supreme Court of Pakistan's recent decision on the Daniel Pearl case.
New Atlanticist by Safiya Ghori-Ahmad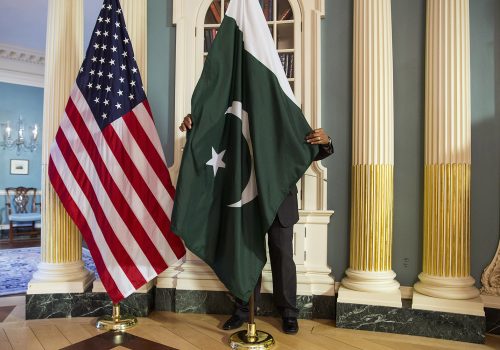 Wed, Feb 10, 2021
The United States has an opportunity to move on from the sordid history of US-Pakistan relations. Strategic imperatives in both Islamabad and Washington have provided a rare opening, one that if explored effectively could serve US regional interests positively and also provide impetus for change in Pakistan.
New Atlanticist by Shamila N. Chaudhary, Vali Nasr



The South Asia Center serves as the Atlantic Council's focal point for work on greater South Asia as well as its relations between these countries, the neighboring regions, Europe, and the United States.