The July 2019 parliamentary elections are a pivotal event in Ukraine's history as the people voted to elect a new parliament, which will form a new government. Running with a strong anti-corruption message, then political outsider Volodymyr Zelenskyy won a crushing victory in April's presidential elections and again in the Rada elections, where his party secured an outright majority by winning 254 of 424 seats, a historic result and the most decisive of its kind in Ukraine since 1991. Zelenskyy may now have the mandate he needs to implement his anti-corruption program.
The Atlantic Council's Eurasia Center hosts the best-informed observers this side of the Dnipro on the election results and their meaning for Ukraine's reform program and defensive war in Donbas.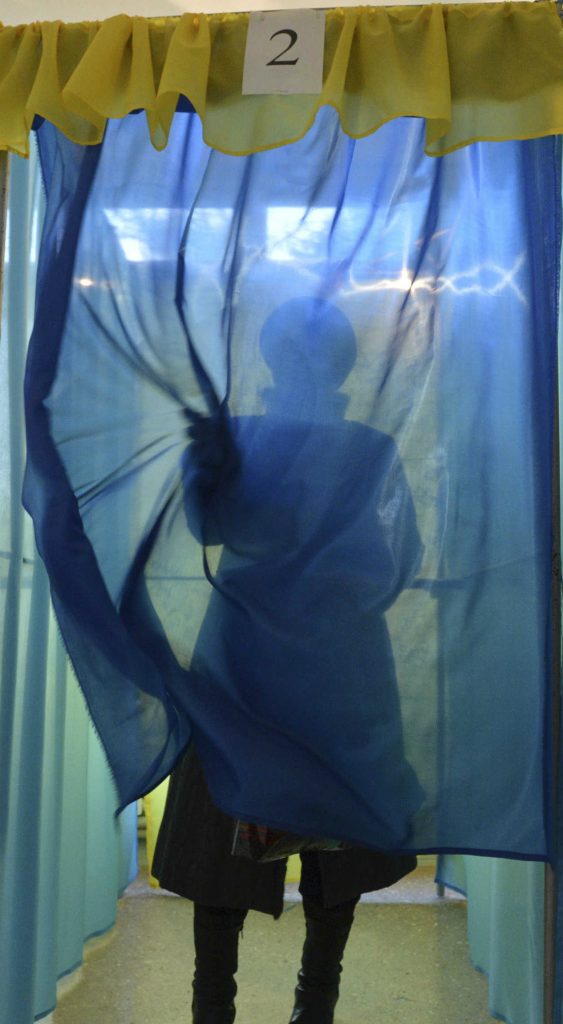 #FutureUkraine
Ukraine has moved tentatively toward an open society and market economy since independence. The country has held several democratic elections but largely failed to address state control and corruption in its economy. Since the 2014 Maidan Revolution, Ukraine has undertaken significant economic reform and moved decisively toward a Europe-focused foreign policy.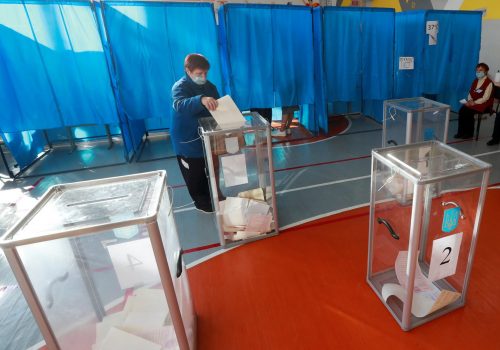 Tue, Nov 3, 2020
Ukraine's recent local elections were primarily a referendum on the quality of local governance in the country, and the result was a resounding vote of confidence in the existing municipal authorities.
Read More

Wed, Nov 4, 2020
Pro-Russian parties did well in eastern Ukraine during local elections on October 25 as Kremlin-friendly politicians continued to dominate the region despite six years of undeclared war with Moscow.
UkraineAlert by Mykhaylo Shtekel

Mon, Nov 2, 2020
Incumbent mayors emerged as the big winners of Ukraine's recent local elections with voters preferring familiar faces to rival candidates representing the country's major national political parties.
UkraineAlert by Brian Mefford


The Eurasia Center's mission is to enhance transatlantic cooperation in promoting stability, democratic values and prosperity in Eurasia, from Eastern Europe and Turkey in the West to the Caucasus, Russia and Central Asia in the East.