On January 9, the Atlantic Council's Iraq Initiative and Future of Iran Initiative hosted a conversation on the latest developments in Iraq such as the US strike that killed Iranian General Qassim Soleimani, US-Iran tensions, and the implications for US policy with Congressman Seth Moulton, co-chair of the House Iraq Caucus, and Senator Chris Murphy, member of the Senate Committee on Foreign Relations.
Their remarks were preceded by a panel featuring Atlantic Council Iraq Initiative Director Abbas Kadhim, Future of Iran Initiative Director Barbara Slavin, and Nonresident Senior Fellow Thomas S. Warrick.
Further reading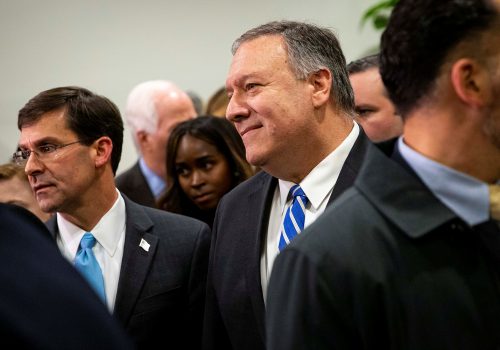 Thu, Jan 9, 2020
"This entire escalatory lead up," Murphy contended, "was all an exercise of choice." While both Democratic lawmakers conceded that Soleimani—who led the Iran's Islamic Revolutionary Guard Corps (IRGC) Quds Force—was an enemy of the United States and responsible for the deaths of US soldiers, they called into question the administration's decision to target Soleimani on Iraqi soil and at a moment of such high tensions in the region.
New Atlanticist by David A. Wemer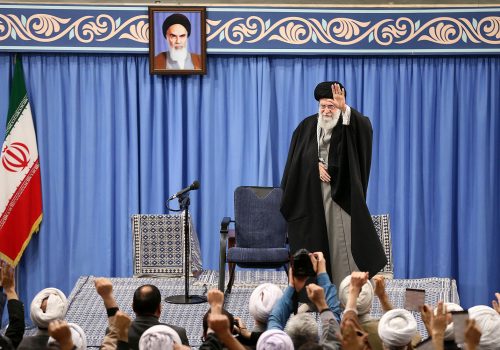 Wed, Jan 8, 2020
Iran avoided a central US red line, and "therefore, the Trump administration will have the opportunity to test Iranian claims that they truly do not seek any further escalation," Will Wechsler says.
New Atlanticist by Atlantic Council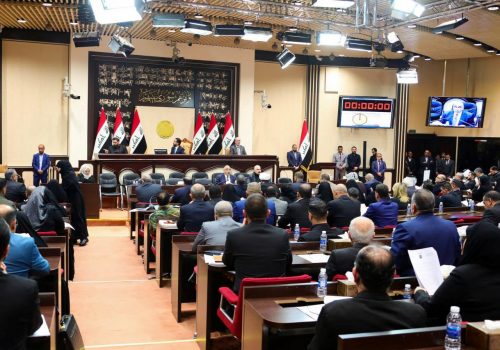 Mon, Jan 6, 2020
The Iraqi parliament vote to remove US troops confirms that if Iraqis are cornered and forced to choose between the United States and Iran, they will find it safer to choose Iran.
MENASource by Abbas Kadhim