On May 20, Ukraine's President Volodymyr Zelenskyy marks his first anniversary in office. One year ago, Zelenskyy beat President Petro Poroshenko by nearly a three to one margin, promising to make Ukraine rich, slay corruption, and bring peace to eastern Ukraine. In the last year, President Zelenskyy oversaw three prisoner exchanges with the Kremlin, rebuilt the rickety pedestrian bridge in Luhansk oblast, reinvigorated the Normandy Summit talks, and oversaw the disengagement of troops in several places. Above all, he has emphasized that each individual matters, and has shown more flexibility than his predecessor. Skeptics will say that his moves amounted to nothing, but others are impressed that he's putting in the work.
Alyona Getmanchuk, director of the New Europe Center; Bohdan Nahaylo, a British-Ukrainian journalist and veteran Ukraine watcher based in Kyiv; Ambassador Steven Pifer, William J. Perry Fellow at Stanford University's Freeman Spogli Institute for International Studies and nonresident senior fellow at the Brookings Institution; and Minister Andriy Zagorodnyuk, former minister of defense of Ukraine, discuss Zelenskyy's foreign policy during his first year in office. Ambassador John Herbst, director of the Atlantic Council's Eurasia Center, will moderate the discussion.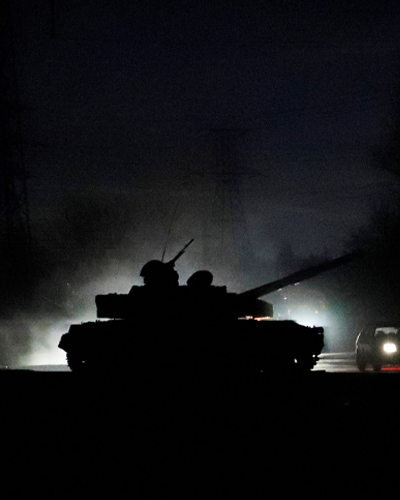 Europe in crisis
War in Ukraine
In February 2022, Moscow launched an all-out invasion of Ukraine after a months-long military build-up, threatening the country's sovereignty and its future. This existential moment for the country follows the 2014 Maidan revolution, a nexus for Ukraine's Europe-focused foreign policy and reform efforts. The ensuing Russian invasion and occupation of Crimea, aggression in Ukraine's east, and Kremlin disinformation efforts, cast a shadow over Ukraine's independence.


The Eurasia Center's mission is to enhance transatlantic cooperation in promoting policies that strengthen stability, democratic values, and prosperity in Eurasia, from Eastern Europe in the West to the Caucasus, Russia, and Central Asia in the East.