For the last six years, Moscow has been pursuing a multidimensional destabilization campaign against Ukraine. A limited and usually low-intensity shooting war in the Donbas is the most visible part of the campaign. The Kremlin has accepted punishing western sanctions as the price of this war, costing the Russian economy one percent of growth per year. The Minsk negotiations to resolve the conflict in Ukraine have been continuous and inconclusive. The global coronavirus pandemic and the sharp fall in hydrocarbon prices have put significant pressure on the Russian economy, yet there is no indication that this has influenced the Kremlin's approach to Ukraine. What is the Kremlin's foreign policy, and what does Moscow really want in Ukraine?
Discussing the Kremlin's foreign policy in Ukraine are Vladimir Kara-Murza, chairman of the Boris Nemtsov Foundation for Freedom; Dimitri K. Simes, president and CEO of the Center for the National Interest and publisher of its foreign policy magazine, The National Interest; Ambassador Alexander Vershbow, distinguished fellow at the Atlantic Council's Scowcroft Center for Strategy and Security and former US ambassador to Russia; and Dr. Celeste Wallander, president and CEO of the US-Russia Foundation, Ambassador John Herbst, director of the Atlantic Council's Eurasia Center, moderates the discussion.
---
This event will not feature an in-person audience. You will be able to join via desktop or mobile app, through your web browser, or by phone. To join the question and answer period, you must join by app or web.

Register below for details on joining the virtual audience.
---
Follow us on social media
and support our work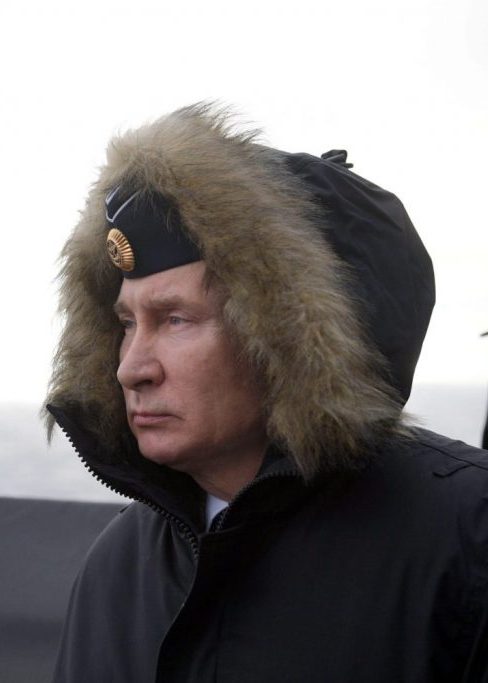 Putin and Russian foreign policy
The Kremlin abroad
Under leader Vladimir Putin, Russia's direction changed in the late-90s, pivoting to a quasi-democracy to an authoritarian direction. During the same period, Putin's external policy has become increasingly revisionist and aggressive, designed to overturn the post-Cold War world.


The Eurasia Center's mission is to enhance transatlantic cooperation in promoting policies that strengthen stability, democratic values, and prosperity in Eurasia, from Eastern Europe in the West to the Caucasus, Russia, and Central Asia in the East.