On December 2nd, The Atlantic Council's Northern Europe office in Stockholm and the European Council on Foreign Relations (ECFR) held a breakfast roundtable entitled, "The new German government: Implications for European security and defence." The discussion was held shortly after the Swedish parliament voted in its first female prime minister and Germany was awaiting the "traffic light" parties (Social Democrats, Free Democrats, and Greens) to vote upon a coalition agreement to form a new government. Jana Puglierin, Head of ECFR's Berlin office, and Johan Frisell, Head of European Security Policy at the Swedish Ministry of Foreign Affairs, gave their analysis on future of Swedish-German cooperation under these two center-left governments.
The new German government's coalition treaty was called one of strategic ambiguity with domestic party bases needing to feel that their voices were heard; the document was not intended for foreign audiences. Still, the coalition treaty moved Germany closer to several Swedish positions.
First, the implementation of a "Feminist Foreign Policy" with human-rights-based language is in-line with Sweden, the first country to implement such a foreign policy.
Secondly, much like Sweden, the German coalition treaty placed an emphasis on strengthening both transatlantic ties and the EU's foreign policy. The treaty defined "strategic sovereignty" as increasing the EU's capacity to act and called for greater German engagement within the EU, but relations to the United States remained a cornerstone of foreign and security policy.
Similarly, the Greens' and Free Democrats' more sober view on Russia and China was expected to bring Stockholm and Berlin closer together. However, despite the Foreign Ministry going to the Greens, the Social Democrats (SPD) held substantial influence on foreign policy by controlling the Ministry of Defense, Ministry of the Interior (i.e. migration policy), and Ministry of Economic Cooperation and Development. Thus, no radical departure was expected of Germany's foreign and security policy with many within the SPD still believing Berlin should act as a mediator between Washington and Moscow.
On nuclear sharing and proliferation, the coalition's language on nuclear issues remained ambiguous but it was expected that Germany would continue down a path of close cooperation with Sweden. The 2019 "Stockholm Initiative for Nuclear Disarmament," for example, was a joint Swedish-German initiative to promote the Treaty on the Non-Proliferation of Nuclear Weapons.
More broadly, incoming Chancellor Olof Scholz was expected to continue Merkel's highly inclusive but slow process of speaking with small and medium sized states like Sweden.
The new German government was thus a close partner for Sweden but doubts remained if intra-coalition divisions on key foreign and security policy issues would lead to more paralysis rather than renewed vigor.
Further reading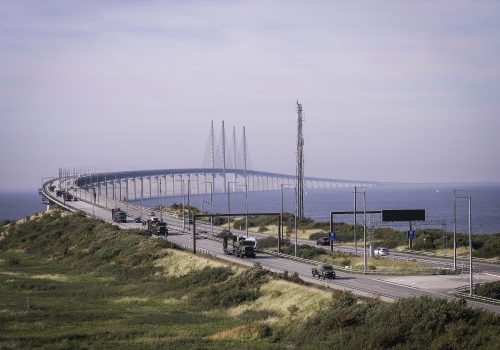 Wed, Oct 6, 2021
Event Recap By
The fourth international Baltic Sea Security Conference (BSSC) on October 5-6, 2021, organized by the Atlantic Council Northern Europe Office in cooperation with the Swedish Armed Forces, took place with a new 2021-2025 Swedish Total Defence strategy in place. The BSSC was thus a timely platform for representatives of the Nordic and Baltic states, Germany, […]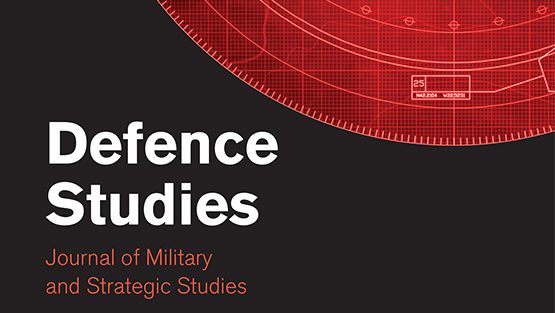 Thu, Oct 21, 2021
Article By Anna Wieslander
Abstract: "This article analyses how Sweden has adapted to the worsened security situation in its vicinity following Russia's illegal annexation of Crimea and war in Eastern Ukraine. The paper builds on security policy research focused on neoclassic realism and small state strategies in order to explore how the, broadly unknown, security policy from 2009 has […]