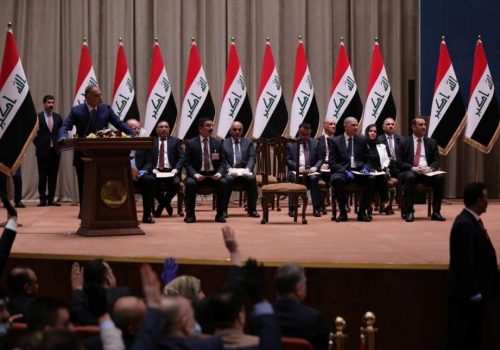 Wed, Jan 6, 2021
A new Iraq Initiative report, authored by Ahmed Tabaqchali, chief investment officer at AFC Iraq Fund, outlines the inefficiencies inherent in Iraq's current budget process and recommendations for a revamped, dynamic, and transparent budget mechanism.
In-Depth Research & Reports by Ahmed Tabaqchali,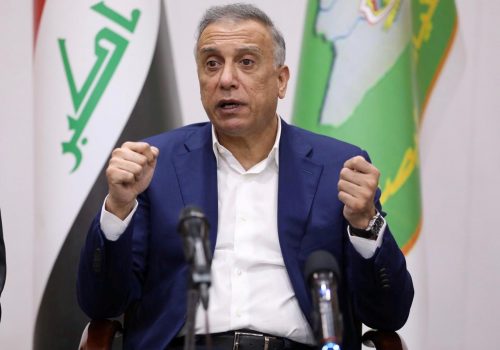 Mon, Nov 2, 2020
While, on the surface, the White Paper might appear to be yet another economic reform package in response to a fiscal crisis brought about by falling oil revenues, the lofty goals are likely to be forgotten as soon as rising oil prices rescue the state from its current quagmire.
MENASource by Ahmed Tabaqchali,
Ahmed Tabaqchali is a nonresident senior fellow with the Atlantic Council's Middle East Programs. He is an experienced capital markets professional with over 25 years' experience in US and MENA markets, and the Chief Strategist AFC Iraq Fund. He is also an Adjunct Assistant Professor at the American University of Iraq-Sulaimani (AUIS), and a Senior Fellow at the Institute of Regional and International Studies (IRIS) at AUIS. He is a board member of Capital Investments, the investment banking arm of Capital Bank-Jordan.
He is a former Executive Director of NBK Capital, the investment banking arm of the National Bank of Kuwait, Managing Director and Head of International Institutional Sales at WR Hambrecht + Co., Managing Director at KeyBanc in London and Director & Head of Capital Markets & Institutional Sales at Jefferies International in London. He started his career at Dean Witter International in London.
Ahmed holds an M.Sc. in Mathematics from the University of Oxford in the UK, a B.Sc. (Hons, 1st class) in Mathematics from Victoria University of Wellington in New Zealand and a B.Sc. in Mathematics from the University of Canterbury in New Zealand.