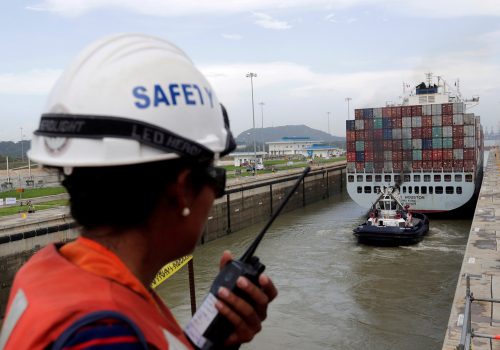 Wed, Mar 18, 2020
Panama's economy—currently precarious and stagnant—depends on infrastructure megaprojects, international trade, and financial services, making it especially vulnerable to external changes like coronavirus.
New Atlanticist by Cristina Guevara,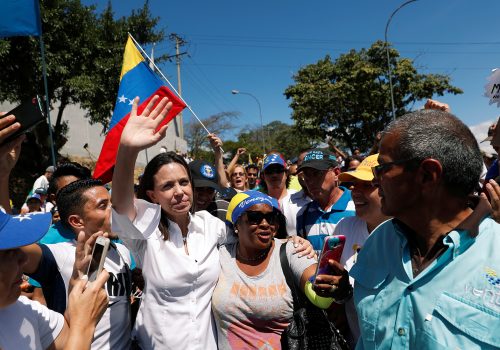 Tue, Mar 10, 2020
In order for Venezuela to transition to a more democratic, inclusive, and peaceful society, the interim government must strengthen women's political participation and decision-making power.
Diversity, Equity, and Inclusion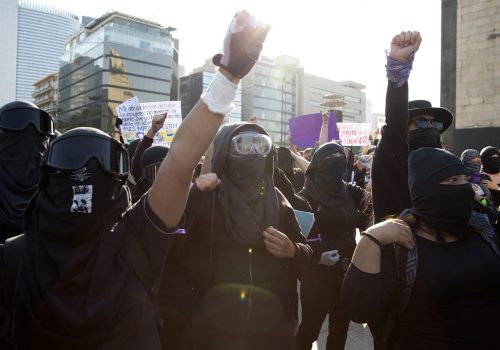 Thu, Dec 10, 2020
In Latin America and the Caribbean, this year's Human Rights Day marks a grim trend as COVID-19 sets back decades of progress for women and girls. And without enlisting everyone, including men, in the fight for women's empowerment, society's ability to achieve gender equality is limited.
Diversity, Equity, and Inclusion by Valentina Sader, Cristina Guevara,
Cristina Guevara is an assistant director at the Atlantic Council's Adrienne Arsht Latin America Center, where she conceptualizes and implements projects on sustainable development, democracy, conflict resolution, and gender equality in Latin America and the Caribbean. Cristina also co-leads the center's work on shaping the region's post-COVID future. Prior to joining the Atlantic Council, Cristina was a fellow for the Latin America Practice at McLarty Associates and completed a year-long consultancy at the International Republican Institute. Cristina also interned at Freedom House and at the George Washington University's Institute for Corporate Responsibility. She holds a Master of Arts in International Affairs from The George Washington University's Elliott School of International Affairs, where she specialized in international development and Latin American and Hemispheric Studies.