Bolstering energy security in Northeastern Europe through transatlantic cooperation
Northeastern Europe has already made efforts to end its reliance on Russian energy supplies, through investment in gas infrastructure and clean energy technology. This pivot not only insulates the region from Russian energy leverage but primes its transformation into an energy hub for all of Europe. Ongoing diversification in Northeastern Europe would ensure regional energy security and contribute to the climate and security objectives of the entire continent.
The United States can play a meaningful role in this endeavor. Transatlantic coordination could bolster the liquefied natural gas trade, drive investment into critical infrastructure, bring clean technologies to market quicker, and foster completion of the Baltic states' desynchronization from the Russian power grid. Doing so would create a bulwark of low-carbon energy security on Russia's border, impeding its campaign to wield energy as a weapon while advancing the objectives of the European Green Deal. Northeastern Europe is the perfect region for the United States and its allies to prove that de-Russification and decarbonization of the energy sector can occur in tandem.
I. Introduction
Moscow's war in Ukraine is pushing European energy systems toward a future without Russian energy imports. The Kremlin is wielding natural gas shut-offs and curtailment to exert pressure on European countries, intertwining Russia's energy exports with its military priorities. Europe's continued purchases of Russian gas contribute to a record windfall of $20 billion per month that funds Russia's war.1Noah Browning, "Russian Oil and Fuel Revenue Up Even as Exports Fall—IEA," Reuters, June 15, 2022, https://www.reuters.com/business/energy/russian-oil-fuel-revenue-up-even-exports-fall-iea-2022-06-15/; "Russia Is on Track for a Record Trade Surplus," Economist, May 13, 2022, https://www.economist.com/finance-and-economics/2022/05/13/russia-is-on-track-for-a-record-trade-surplus. Drastically reducing these profits through European energy diversification is one of the most effective ways to deprive Russia of revenue for the war and its other malign activities.
Northeastern Europe—the Baltic States and their immediate neighbors Finland and Poland—has already taken important steps toward breaking its reliance on Russian energy through investments in natural gas infrastructure and clean energy technologies. Even prior to the war in Ukraine, Northeastern Europe anticipated the risk of overreliance on Russian energy, and advanced toward broader European integration of electricity and gas markets, enabling its transformation from an energy island to an emerging energy hub.
As Europe weighs sanctions and price caps on Russian gas and prepares for a winter without Russian energy imports, Northeastern Europe must accelerate its efforts to disentangle its energy systems from Russia's through energy diversification and desynchronization from Russia's power grid. New imported energy sources and localized low-carbon generation will strengthen regional security, enhance Northeastern Europe's role in the European energy system, and diminish Russia's ability to finance its wars and to extort political obedience from European capitals.
The United States can play a meaningful role in bolstering Northeastern Europe's security and climate objectives. Transatlantic coordination on critical infrastructure development, increased liquefied natural gas (LNG) trade, and technical expertise would expedite diversification, clean energy deployment, and the commercialization of new energy technologies in Northeastern Europe. Furthermore, US collaboration can help the region to mitigate Moscow's hybrid threat arsenal, including grid cyber defense, energy-related disinformation, and the proximity of Russian-made nuclear reactors to the region.
By pursuing these priorities with the United States' support, Northeastern Europe can delink from Russia's power system to become a prominent exporter of clean energy, enabling resilience across Central and Eastern Europe (CEE). Moreover, expanded LNG capacity in the region can provide an alternative supply into the European Union (EU) gas network to address near-term gas challenges, an outcome that is in the best interest not only of Europe, but also of the United States.
The United States has a clear interest in advancing these efforts; a strong, energy-secure Europe is a top geostrategic priority for the transatlantic alliance as it contends with resurgent authoritarianism. Northeastern Europe is on the frontlines of Russian attempts to reclaim a sphere of influence and relitigate the post-Cold War settlement, as evidenced by the latest assault against Ukraine. The overwhelming support in Washington for the region's energy security is a testament to the nonpartisan nature of this issue. Northeastern Europe, the European Union, and the United States must work together to capitalize on this historic moment to accelerate energy security efforts to bolster NATO's eastern flank, while pursuing climate objectives to deliver on the Paris Agreement. Transatlantic partnership on gas, cleantech, and integration of the Baltic grid into the European system will be critical to synergize energy diversification and decarbonization of the Northeastern European energy system to advance security and climate objectives in tandem.
II.

Regional energy diversification and decarbonization
Northeastern European energy requires diversification of both natural gas import sources and the region's overall energy mix, two processes that are complementary. While regional and broader EU efforts have made substantial progress on both of these fronts, US support will be critical to accelerating supply diversification and decarbonization in accordance with the urgency created by the war in Ukraine.
2.1 Diversifying natural gas supply in the region
Diversifying Northeastern Europe's natural gas supply is one prong of the strategy critical to meeting short- and medium-term gas demand, while decarbonization will reduce overall gas demand in the medium-to-long term. Despite significant reliance on Russia for natural gas among Northeastern European countries, the region has seen substantial progress toward diversifying its natural gas import capacity, offering valuable lessons that could help Europe as a whole transition away from Russian energy sources.
Lithuania serves as a regional model for diversifying natural gas supply. As recently as 2014, the Baltic state imported 100 percent of its gas from Russia.2Samanth Subramanian, "How a Baltic Nation Ended Its Reliance on Russian Gas," Quartz, last updated July 20, 2022, https://qz.com/2152999/lithuania-became-the-first-eu-nation-to-stop-russian-gas-imports. That same year, however, marked the inauguration of a floating storage and regasification unit (FSRU) for LNG at Klaipėda, a Lithuanian port city. The Klaipėda terminal strengthened Lithuania's bargaining power with Gazprom, which was compelled to offer Lithuania a 20 percent discount on sales, lowering gas prices to levels closer to the continental European average.3James Kanter, "At Anchor Off Lithuania, Its Own Energy Supply," New York Times, July 4, 2013, https://www.nytimes.com/2013/07/05/business/energy-environment/lithuania-aims-for-energy-independence.html?_r=0; European Commission decision of 20 November 2013 on the aid measure SA36740 (2013/NN) granted by Lithuania to Klaipedos Nafta-LNG Terminal (OJ 2016 C 161) 2. https://ec.europa.eu/competition/state_aid/cases/250416/250416_1542635_190_2.pdf; "Independent Economic Analysis of the Long-Term Liquefied Natural Gas Import Solution to the Republic of Lithuania," Poyry PLC (now AFRY), April 2018, https://enmin.lrv.lt/uploads/enmin/documents/files/Economic_analysis_of_LNG_FINAL.pdf. In 2020, Lithuania received only 52 percent of its gas from Russia, and it ceased Russian gas imports in April 2022.4Andrius Sytas and David Holmes, "Lithuania Ceasing All Russian Gas Imports for Domestic Needs," Reuters, April 2, 2022, https://www.reuters.com/business/energy/lithuania-ceasing-all-russian-gas-imports-domestic-needs-2022-04-02/. The war in Ukraine has offered vindication of Lithuania's LNG strategy, giving the national parliament the leeway to legally bar all Russian imports in June 2022.5Brendan A'Hearn, "Lithuania Bans Russian Gas Imports," Argus, June 28, 2022, https://www.argusmedia.com/en/news/2345549-lithuania-bans-russian-gas-imports.

Klaipėda's success demonstrates the long-term nature of the threat posed by Russian energy leverage and the need to invest in long-term solutions, a lesson relevant to both LNG and gas interconnection projects, and to even longer-term low-carbon energy deployment, which will be discussed in later sections. Klaipėda also serves as a warning that new investments must be accompanied by clear, coordinated messaging that can withstand Kremlin-directed disinformation.6"Disinfo: LNG Terminal Is Too Expensive for Lithuania," EuvsDisinfo, November 15, 2020, https://euvsdisinfo.eu/report/disinfo-lng-terminal-is-too-expensive-for-lithuania/#; "Disinfo: The US Pushed Lithuania to Buy American Gas," EuvsDisinfo, January 5, 2021, https://euvsdisinfo.eu/report/the-us-push-lithuania-to-buy-american-gas. This is particularly salient today, as the region, the European Union, and the United States collaborate to combine climate with energy security objectives, which are too often portrayed as incompatible, particularly by populist movements linked to Russia's cross-border political-influence campaigns. Sound financing, energy diplomacy, and political messaging strategies will be critical for Northeastern Europe's gas security for years to come.
As Europe's supply challenges grow with winter on the horizon, the success of Klaipėda is being emulated with the utmost urgency. Klaipėda itself has seen utilization nearly triple between 2018 and the first half of 2022, with most imports transferred beyond Lithuania's borders, leading the way for the region's gas-supply diversification in the wake of Russia's invasion of Ukraine.7Mindaugas Navikas, "New Gas Year 2022: We Are In the Whirlpool of Global Trends," KN Group, October 1, 2021, https://www.kn.lt/en/news/news/new-gas-year-2022-we-are-in-the-whirlpool-of-global-trends/3873; "Unaudited Financial Results of KN Group for 2021 HY 1," KN Group, August 25, 2022, https://ml-eu.globenewswire.com/Resource/Download/08829b20-106e-4f77-8931-775aa38bf8b2. Additional LNG infrastructure is now proliferating across Northeastern Europe. Latvia is planning a terminal at Skulte, Poland is building its second at Gdańsk, and Finland and Estonia have jointly leased an FSRU from US firm Excelerate Energy.8Jānis Tereško, "Experts Discuss LNG Terminal Construction in Latvia," Public Broadcasting of Latvia, April 22, 2022, https://eng.lsm.lv/article/economy/economy/experts-discuss-lng-terminal-construction-in-latvia.a453435/; "Latvia to End Russian Gas Use by 2023, Build Its Own LNG Terminal," Prensa Latina, April 11, 2022, https://www.laprensalatina.com/latvia-to-end-russian-gas-use-by-2023-build-its-own-lng-terminal/; Daniel Tilles, "Poland Doubles Size of Planned Gas Terminal Due to Ukrainian, Czech, and Slovak Interest," Notes From Poland, June 6, 2022, https://notesfrompoland.com/2022/06/06/poland-to-double-planned-size-of-gas-terminal-due-to-ukrainian-czech-and-slovak-interest/; "Finland and Estonia Sign FSRU Deal with Excelerate to Build Baltic Sea LNG Hub," Energy Connects, May 24, 2022, https://www.energyconnects.com/news/oil-and-gas/2022/may/finland-and-estonia-sign-fsru-deal-with-excelerate-to-build-baltic-sea-lng-hub; Pekka Vantinnen, "Finland and Estonia Bunk on Floating LNG Terminal to Secure Gas Supply," Euractive, April 21, 2022, https://www.euractiv.com/section/politics/short_news/finland-and-estonia-bunk-on-floating-lng-terminal-to-secure-gas-supply/; Sanja Pekic, "Excelerate Energy's FRSU Exemplar Heads Out to Serve Finland," Offshore Energy, August 26, 2022, https://www.offshore-energy.biz/excelerate-energys-fsru-exemplar-heads-out-to-serve-finland/.
Increased LNG imports necessitate greater interconnection, with Poland emerging as an important regional gas node. The soon-to-be operationalized Baltic Pipe will bring 10 billion cubic meters per year (bcma) of Norwegian gas to Poland. The construction of additional interconnecting pipelines has also been prioritized. The European Commission has provided three-quarters of the funding for member states' projects, including: (1) the 2.6-bcma Balticconector between Finland and Estonia; (2) the Gas Interconnector Poland-Lithuania (GIPL), a bi-directional, 2-bcma connection created to support utilization of Klaipėda and Poland's Świnoujście terminal; and (3) the North-South Gas Corridor, a bi-directional connection that allows Poland to import 5.7 bcma from Southeastern Europe.9"Balticconnector Pipeline Connecting the Gas Networks of Finland and Estonia Ready for Use on 1 January 2020," European Commission, December 11, 2019, https://ec.europa.eu/inea/en/news-events/newsroom/balticconnector-pipeline-connecting-gas-networks-finland-and-estonia-ready-use; Stuart Elliot, "Estonia-Finland Gas Link Not Seen in Reverse Mode 2020: Official," S&P Global, February 25, 2020, https://www.spglobal.com/commodityinsights/en/market-insights/latest-news/natural-gas/022520-estonia-finland-gas-link-not-seen-in-reverse-mode-in-2020-official; "Inauguration of Gas Interconnection between Poland and Lithuania," European Commission, May 5, 2022, https://ec.europa.eu/info/news/inauguration-gas-interconnection-between-poland-and-lithuania-2022-may-05_en; "Poland's PGNiG Books More Capacity at Swinoujscie LNG Terminal," Reuters, May 29, 2020, https://www.reuters.com/article/poland-energy-lng-idAFL8N2DB2GC; Szabolcs I. Ferencz, "The North-South Gas Corridor is complete! GAZ-SYSTEM and eustream, a.s. successfully launched the last missing piece of the North-South #Gas Corridor," LinkedIn, https://www.linkedin.com/feed/update/urn:li:activity:6968894182488748033. The latter two projects have been recently completed. All three are crucial for the region to import an adequate and moveable gas supply from producers other than Russia.
As more import and transport capacity comes online, ensuring maximum utilization—which includes the ability to store gas supplies and deploy them across Europe—will be of utmost importance.10"REPowerEU: Joint European Action for More Affordable, Secure and Sustainable Energy," European Commission, March 8, 2022, https://ec.europa.eu/commission/presscorner/detail/en/ip_22_1511. The European Union has already exceeded its 2022 requirements that available storage be filled to at least 80 percent capacity. The target increases to 90 percent in 2023 and subsequent years. Increased interconnection will create liquidity for the combined 5.9-bcm existing gas storage capacity in Poland and Latvia.11"Infographic—How Much Gas Have the EU Countries Stored?" European Council, last updated September 7, 2022, https://www.consilium.europa.eu/en/infographics/gas-storage-capacity/ A more extensive pipeline network could also connect to natural geologic formations in Latvia and add a prospective storage capacity of 50 bcma, which would double the European Union's storage capacity.12"Information About the Storage," Connexus Baltic Grid, last visited September 12, 2022, https://www.conexus.lv/information-about-storage
Another critical tool for European gas supply security is the coordination of demand aggregation across Europe for securing sufficient supply at lower prices, especially for nations with annual natural gas demand below 5 bcm. The current sellers' market makes it challenging for these countries to compete for and negotiate favorable long-term contracts; combined volumes are more likely to attract suppliers, and coordinated purchasing power will lead to greater leverage in negotiations. The European Union has already recognized the need for such efforts through its new EU Energy Platform, which aims to coordinate joint purchases of natural gas and hydrogen as a bloc.13"EU Energy Platform," European Commission, last visited September 12, 2022, https://energy.ec.europa.eu/topics/energy-security/eu-energy-platform_en. The natural gas industry, the United States, the European Union, and national leaders must work together to implement this mechanism for pooling purchasing power. In addition to helping facilitate these matches, governments can also play a critical role in managing risks for buyers with concerns about twenty-year commitments—the average length of long-term contracts today. As buyers seek guaranteed carbon emissions reductions for the supplies, and options to divert supplies in the long term, the industry has offered creative solutions within the contracts to meet these demands. In cases where sufficient flexibility cannot be guaranteed, however, governments have an opportunity to take on some of these risks.
2.2 The US role in diversifying natural gas supplies
Northeastern Europe has advanced toward its gas diversification and reliability goals, but Russia's war demands that progress accelerate rapidly, providing the United States a crucial and immediate role to play. Washington should enhance ongoing regional and European efforts by increasing natural gas exports, coordinating outreach with other alternative gas suppliers, and leveraging finance and private sector partnerships to deploy new infrastructure for receiving alternative gas supply in Northeastern Europe.
Amid a highly competitive global marketplace for LNG, the United States is a pivotal player as the world's top exporter.14Robert Walton, "US Becomes World's Largest LNG Exporter Amid Ukraine War-Driven Demand, Rising Gas and Power Prices," Utility Dive, July 26, 2022, https://www.utilitydive.com/news/us-becomes-worlds-largest-lng-exporter-amid-ukraine-war-driven-demand-ris/628106/. In March, the Joe Biden administration promised that at least 15 bcm of US LNG would reach the European Union this year, and even more would be pledged in the following years.15"United States and European Commission Announce Task Force to Reduce Europe's Dependence on Russian Fossil Fuels," White House, March 25, 2022, https://www.whitehouse.gov/briefing-room/statements-releases/2022/03/25/fact-sheet-united-states-and-european-commission-announce-task-force-to-reduce-europes-dependence-on-russian-fossil-fuels/. The United States must further exports by boosting its liquefaction capacity—including on the East Coast near its highly productive Appalachian fields—to help displace the 155 bcm that Russia supplies to Europe. Moreover, safely resuming Texas's Freeport LNG operations at full capacity, which were shut down due to an explosion last June, could restore 17 percent of US LNG export capacity.16Victoria Zaretskaya, James Easton, and Kirby Lawrence, "Fire Causes Shutdown of Freeport Liquefied Natural Gas Export Terminal," US Energy Information Administration, last visited September 16, 2022, https://www.eia.gov/todayinenergy/detail.php?id=52859.
The United States now supplies more gas to Europe than Russia, but US LNG alone cannot compensate for decreased Russian supply. To increase global supply, Washington should continue to engage other top LNG exporters, such as Qatar and Australia, as it has attempted through diplomacy with major oil producers.17Martin Chulov and Julian Borger, "White House Faced Oil Standoff with Saudi Arabia and UAE as Prices Soar," Guardian, March 13, 2022, https://www.theguardian.com/us-news/2022/mar/13/white-house-us-joe-biden-oil-output-prices-saudi-arabia-uae. Outreach to other major importers is also critical. The United States recently persuaded Japan—the world's number-two LNG importer after China—to divert some of its long-term contracts to supply Europe.18Yuka Obayashi, "Japan's 2021 LNG Imports Slip, Give Up World's Top Buyer Spot to China," Reuters, January 20, 2022, https://www.reuters.com/markets/commodities/japans-2021-lng-imports-slip-gives-up-worlds-top-buyer-spot-china-2022-01-20/; Mari Yamaguchi, "Japan to Divert LNG to Europe Amid Worries over Ukraine," Associated Press, February 9, 2022, https://apnews.com/article/russia-ukraine-business-russia-europe-united-states-5b5bded26ce67507fa0e58eed9895ef9. Finding ways to ensure fungibility in destination for LNG cargoes and managing competition in a tight marketplace is crucial to global energy security.
Washington and partner capitals have many bilateral and multilateral mechanisms to advance the infrastructure necessary to allow Northeastern European to diversify its gas supply. Elevating the profile of the NATO Energy Security Center of Excellence in Vilnius can contribute to multilateral coordination and the dissemination of best practices across the region. Other existing partnerships, such as the Three Seas Initiative and the Partnership for Transatlantic Energy and Climate Cooperation (P-TECC), can be employed to facilitate public-private partnerships to raise financing and leverage the power of the US energy and infrastructure industries to enable large projects at speed.
The European Commission has delivered most of the financing for important gas interconnections in Northeastern Europe as cross-border Projects of Common Interest (PCIs), which are eligible for EU funds. For projects such as LNG terminals, whose cross-border import is not as apparent, EU funding is not assured. Klaipėda was solely a national endeavor, although Poland's Gdańsk terminal is listed as a PCI.19European Comm. Delegated Regulation, Amending Regulation (EU) No. 347/2013 of the European Council and of the Council, C(2021) 8409, November 19, 2021, https://ec.europa.eu/energy/sites/default/files/fifth_pci_list_19_november_2021_annex.pdf. EU support will continue to play a critical role in the development of the next wave of infrastructure necessary to delink the European energy system from Russia's, but there will be funding gaps where the United States can step in. 
For energy-infrastructure needs in Europe's northeast, the United States can play a pivotal financial role through the US International Development Finance Corporation (DFC). Under the 2019 European Energy Security and Diversification Act, DFC is empowered to finance energy infrastructure in Central and Eastern Europe, despite their higher income classifications, and funds have already been pledged for this purpose. Last July in Latvia, CEO Scott Nathan announced the DFC would provide up to $300 million for critical infrastructure in the Three Seas region, the first of $1 billion promised by the White House under the previous administration.20"The Three Seas Initiative," Congressional Research Service, April 26, 2021, https://sgp.fas.org/crs/row/IF11547.pdf. This funding could be released with President Biden's June 2022 delegation of authority to the US secretary of state under the 2019 Energy Act. This authority gives the US Department of State a timely opportunity to deploy DFC funding for European projects that can promote energy security.21"Memorandum on Delegation of Authority Under the European Energy Security and Diversification Act of 2019," White House, June 8, 2022, https://www.whitehouse.gov/briefing-room/presidential-actions/2022/06/08/memorandum-on-delegation-of-authority-under-the-european-energy-security-and-diversification-act-of-2019/. To ease geopolitical sensitivities that could arise from DFC funding infrastructure in relatively high-income countries, the institution's funding allocation from the US government should be raised.
2.3 Reconciling diversified gas imports with the energy transition
Diversifying gas imports in the shorter term and scaling up renewable-energy capacity for the longer-term need not be an either-or proposition. New infrastructure investments must be made compatible with the European Union's commitment to achieve carbon neutrality by 2050. This is critical for ensuring these measures' political viability in Europe and for complying with the legally binding European Climate Law, as well as preserving European leadership on climate. Moreover, the United States must square the circle between its strategic interest in safeguarding the energy security of important allies amid renewed war in Europe and maintaining momentum on its own drive to assert international climate leadership—one of this century's defining geopolitical goals, as the world contends with the increasingly devastating impacts of climate change.
Replacing Russian gas with LNG from other suppliers is compatible with transatlantic climate ambitions. Assuming that Europe's near-term gas demand remains equal, the implications for Europe's overall emissions picture would be relatively benign—if the replacement gas supply is less emissions intensive than Russian gas, the climate impact could be a net positive. In fact, across the supply chain, US LNG exports produce about half the greenhouse-gas emissions, or fewer, compared to Russian pipeline exports, resulting in potential climate benefits from import reorientation.22Sasha Bylsma, et al., "Which Gas Will Europe Import Now? The Choice Matters to the Climate," RMI, March 16, 2022, https://rmi.org/which-gas-will-europe-import-now-the-choice-matters-to-the-climate/ Moreover, LNG can also accelerate an energy-secure coal-to-gas transition in Central and Eastern Europe more broadly.
US-EU efforts to mitigate the climate intensity of natural gas, however, must go further. The transatlantic LNG trade should incorporate rigorous standards on lifecycle emissions transparency, which can create a competitive advantage for environmentally responsible gas producers under existing and future emissions trading regimes. Moreover, the United States and Europe must seize the opportunity to align standards for sustainable gas investment under the EU green taxonomy and promote technological solutions for reducing per-unit emissions through carbon capture, preventing methane leakage, and transitioning to lower-carbon gases such as hydrogen and biomethane. Strengthened transatlantic energy collaboration can, therefore, displace Russian production with gas from lower-emitting sources, ensuring that Northeastern Europe's drive to secure new gas supplies does not negate its other energy priorities under the European Green Deal.
Natural gas' inclusion in the EU green taxonomy unlocks money from the sustainable-investment community, but these projects will need to be paired with carbon-reduction technologies to meet the taxonomy's standard of 270 grams of carbon dioxide (CO2) equivalent per kilowatt hour. This requirement provides a business case for decarbonizing the natural gas sector.
The United States' interventions under the DFC can take this even further. The DFC is obliged to make one-third of its investments "climate-focused" in fiscal year 2023, and to attain a net-zero portfolio by 2040.23"DFC Commits to Net Zero by 2040, Increases Climate-Focused Investments," US International Development Finance Corporation, press release, April 22, 2021, https://www.dfc.gov/media/press-releases/dfc-commits-net-zero-2040-increases-climate-focused-investments By combining its support for natural gas infrastructure with investments in renewable projects, the DFC can support an all-of-the-above approach for energy diversification in the region. Moreover, by collaborating with local partners to ensure new gas infrastructure is built with hydrogen compatibility in mind, the United States and Europe can reduce the risks of investing in future "stranded assets" and see to it that projects enable the energy transition rather than "lock in" natural gas use.
In addition, under the EU Energy Platform, US and EU partners must explore ways to mitigate the risks associated with long-term gas contracts as Europe attempts to taper off its gas consumption beyond 2030 by replacing gas with renewables. This could include flexible destination provisions, which would allow future cargoes to be redirected to developing nations so they can use gas to transition away from dirtier fossil fuels. Another mechanism for lessening future carbon lock in could be through the joint leasing of FSRUs, as modeled by the Finnish-Estonian deal with Excelerate Energy. This approach would make gas import infrastructure less permanent. Through public-private partnerships like these, Northeastern Europe's short- and medium-term gas diversification needs can be reconciled with its longer-term need to build a secure, net-zero energy system.
2.4 Decarbonization to advance energy security in the region
In addition to securing alternative gas sources and building new infrastructure to fill supply gaps across Europe, the region can bolster its energy security through large-scale investments in energy-efficiency renovations, renewable generation, and energy storage. Transitioning to a lower-carbon energy system with these mechanisms is necessary to reduce overall demand for fossil fuel imports, particularly those from Russia, and can strengthen regional energy independence. Given the monumental challenges posed by replacing 155 bcma of Russian gas, reducing reliance on this energy resource will be a necessary component of decarbonization.
Investments to improve the energy efficiency of the region's aging stock of buildings can reduce demand for gas during the winter heating season, while offering savings to consumers. This tactic represents the lowest-hanging fruit for emissions-reduction efforts to bolster Northeastern European energy security.
Additionally, renewable energy investments in Northeastern Europe could transform the region into a clean energy export hub within Europe. Clean electrification of transport, heating, and industry can greatly reduce consumption of Russian hydrocarbons, while amplifying demand for clean power across Europe and laying the foundation for wind-powered green hydrogen production.
As the global energy crisis worsens, Baltic states have raised their renewable generation targets to gain relief from politically induced price volatility in the future. Estonia increased its 2030 renewable generation target from 40 percent to 100 percent, and Lithuania accelerated its timeline for achieving 100 percent renewable power consumption from 2050 to 2035.24Kristina Kersa, "Estonia Sets 2030 Target for Renewable-Only Electricity," ERR, August 25, 2022, https://news.err.ee/1608695428/estonia-sets-2030-target-for-renewable-only-electricity; Andrius Sytas, "Lithuania Speeds Green Transition, Expects 10 Bln Euros Investment," Reuters, October 1, 2021, https://www.reuters.com/business/sustainable-business/lithuania-speeds-green-transition-expects-10-bln-euros-investment-2021-10-01. The new objectives are highly ambitious: in 2019, onshore wind, solar, and hydropower met only 2.6 percent of Lithuania's total primary energy demand, 4.6 percent of Latvia's, and 1.3 percent of Estonia's—although renewable bioenergy contributes a far greater share to regional energy systems.25Lukas Trakimavičius, "The Untapped Green Energy Potential of the Baltic States," Euractiv, March 19, 2021, https://www.euractiv.com/section/energy/opinion/the-untapped-green-energy-potential-of-the-baltic-states/.
To achieve these ambitious renewable energy goals, Baltic offshore wind, one of the greatest untapped renewable resources in the region, will likely be a major contributor. WindEurope, an industry association, estimates the Baltics' wind-energy potential to be 83 gigawatts (GW), which could represent a significant portion of the EU's total offshore-wind objectives.26"Baltic Declaration for Offshore Wind Energy," International Energy Agency, last updated March 23, 2022, https://www.iea.org/policies/12652-baltic-declaration-for-offshore-wind-energy. The bloc plans to scale its offshore-wind capacity from 12 GW to at least 60 GW by 2030, and 300 GW by 2050.27"New Baltic Offshore Wind Work Programme Agreed Through BEMIP," European Commission, October 29, 2021, https://ec.europa.eu/info/news/new-baltic-offshore-wind-work-programme-agreed-through-bemip-2021-oct-29_en.
Sustained offshore-wind development is a priority for the European Commission, and was highlighted in the EU strategy on offshore renewable energy launched in November 2020.28"Communication from the Commission to the European Parliament, the Council, The European Economic and Social Committee and the Committee of the Regions," European Commission, November 19, 2020, https://eur-lex.europa.eu/legal-content/EN/TXT/?uri=COM:2020:741:FIN&qid=1605792629666. Additionally, because deployment of large-scale offshore wind is a cross-border endeavor, such projects are usually eligible for EU funding as PCIs. The Baltic Declaration for Offshore Wind Energy, signed in March 2022, and the Marienborg Declaration of August 2022 delivered a vision for offshore-wind deployment in the region and sent a strong investment signal to the private sector.29"Baltic Declaration for Offshore Wind Energy."

Permitting, however, can be an obstacle to large-scale renewables deployment. The European Union has four times as much wind capacity in the permitting phase than in the construction phase, a tremendous bureaucratic bottleneck.30Anca Gurzu, "Slow Approval of Renewables Projects Puts Climate Goals at Risk," Cipher News, April 20, 2022, https://go.breakthroughenergy.org/social/c86a7ee3d8ef0b551ed58e354a836f2b.409. To address stalled permitting, the European Commission's REPowerEU plan calls for streamlined permitting to accelerate development of new transmission systems and renewable energy. The commission has proposed a one-year permitting limit for new projects and unveiled a new mapping tool that identifies "go-to" areas of minimal environmental risk to prioritize for clean energy projects.31"EU to Set Out One-Year Permitting Rule for Renewables; Biden Directs Staff to Speed Up Approvals," Reuters, May 18, 2022 https://www.reutersevents.com/renewables/wind/eu-set-out-one-year-permitting-rule-renewables-biden-directs-staff-speed-approvals.
In parallel with renewable energy generation, the region will ultimately need large-scale battery deployment to store energy and balance the grid, without reverting to gas as a baseload power source to back up intermittent renewables. Toward these ends, Lithuania is building one of the largest battery systems in the world, a 200-MW complex.32Andy Colthorpe, "Lithuania Connect First Battery System to Transmission Network Ahead of 200MW Rollout," Energy Storage News, September 21, 2021, https://www.energy-storage.news/lithuania-connects-first-battery-system-to-transmission-network-ahead-of-200mw-rollout/.

2.5 US support for decarbonization of Northeastern Europe
Coordinating decarbonization efforts with the United States will be pivotal to accelerating Northeastern Europe's development of renewable energy sources. Cost-efficient renewables are already replacing gas for power generation in Northeastern Europe, although under the merit-order pricing model, gas—as the most expensive source satisfying demand at peak times—still sets electricity prices. Greater renewables output can displace gas as the marginal power producer to stabilize electricity prices. Moreover, further renewables-based electrification can reduce overall gas demand in currently fuel-based sectors such as heating and industry. While Northeastern Europe, under the European Green Deal, is in many respects further along than the United States on decarbonization, synergies can be achieved between Washington and European partners by collaborating on aspects of decarbonization, such as exchanging technical expertise, funding, and reliable mineral supply chains for renewable energy technologies.
To exchange technical expertise on decarbonization, the United States must enlist its National Laboratories to assess viable paths for nations of Northeastern Europe to achieve 100 percent renewable power. The US National Renewable Energy Laboratory (NREL) has already done a 100 percent renewable-power study with the city of Los Angeles, known as LA100.33"LA100: The Los Angeles 100% Renewable Energy Study," National Renewable Energy Laboratory, last visited September 12, 2022, https://www.nrel.gov/analysis/los-angeles-100-percent-renewable-study.html. Similar studies on a national or regional scale, incorporating energy efficiency in addition to renewable generation, can assist Northeastern Europe with implementing its gas demand reduction objectives. One such project is on the horizon; the US Department of Energy on September 15, 2022, signed a memorandum of understanding with Lithuania calling for NREL to do an "LT-100" study modeled on Los Angeles'.34U.S. Department of Energy, "The United States of America to Cooperate With Lithuania on Developing its Clean Energy Plan," September 15, 2022, https://www.energy.gov/articles/united-states-america-cooperate-lithuania-developing-its-clean-energy-plan. Additionally, partnerships between US cities such as Los Angeles can provide regional partners with lessons on utilizing NREL recommendations to guide investment and regulatory decisions.
Funding for renewable energy projects also offers an avenue for US-EU collaboration. The region presents tremendous opportunities for US energy companies seeking to diversify their assets through investment in renewables. To fully harness the potential of this new clean energy capacity, the EU Recovery and Resilience Plan for Lithuania has contributed significant funding for the country's large-scale battery system.35Sean Rai-Roche, "Lithuania's COVID Recovery Plan Earmarks €242m for Renewables," PV Tech, July 5, 2021, https://www.pv-tech.org/lithuanias-covid-recovery-plan-earmarks-e242m-for-renewables/. The project can also offer valuable lessons in integration and best practices for system operations, as well as market design across Europe and the United States. The next stage of energy storage deployment in the region also offer US investors a unique business opportunity to support the launch of sustainable energy systems in the region.
Renewable energy investments must also address a clean energy supply chain concentrated on a small number of critical raw materials that will experience exponential growth in demand as the world endeavors to reach net-zero emissions by 2050. Transatlantic cooperation, such as through the US Export-Import Bank, the new Commerce Industry Trade Advisory Committee on Critical Minerals and Non-Ferrous Metals, the US-EU Trade and Technology Council, and the US-EU Energy Council will be key to resolving shortages and mitigating geopolitical risk along the critical-materials supply chain. Supply chain cooperation is also vital to complete synchronization with the European grid, which is discussed in greater depth in the next section. Completion of the underwater power link connecting Poland and Lithuania was delayed by two to three years from the original completion date of 2025 due to supply chain barriers.
III.

D

esynchronization from the Russian grid
Russia maintains centralized coordinating control along a common power grid with the Baltic states, which translates into geopolitical power, extending Russia's energy leverage beyond oil and gas in Northeastern Europe. Before the war in Ukraine, cheap nuclear exports threatened to keep the Baltic states reliant on Russian electrons, challenging the economic rationale for the Baltics' desynchronization from Russia's energy systems. More recently, however, atrocities in Ukraine have unified the Baltic states around the necessity and urgency to fully disconnect from the Russian grid.
In addition, Russian electricity cut-offs in Northeastern Europe have eliminated the cross-border electricity leakage that had divided Riga and Vilnius. In May, Russia cut off Finland for its decision to join NATO, and soon after, Nord Pool, Northern Europe's primary power exchange, halted commerce with Russia.36"Baltic States Give Up Russian Electricity After Nord Pool Suspends Trade," Lithuanian National Radio and Television, May 23, 2022, https://www.lrt.lt/en/news-in-english/19/1700234/baltic-states-give-up-russian-electricity-after-nord-pool-suspends-trade
Desynchronization with the Russian grid will empower the Baltic states with autonomy over electricity generation and systems operation, mitigate geopolitical risk from Russia and Belarus, and support the growth of clean energy in Northeastern Europe through improved export potential to the rest of the European Single Market.
3.1 Desynchronization is needed to secure the Baltic States' electricity system
As the former Eastern Bloc grew increasingly integrated within the European Communities after the Cold War, most of Central and Eastern Europe moved into the Continental European Network (CEN) grid. The Baltics, however, remained in the Russian-led former-Soviet grid due to geographic proximity and economic obstacles for developing new power infrastructure. To maintain continuity of supply, the Baltic states signed an agreement with Belarus and Russia in 2001, three years before Baltic accession to NATO and the European Union. Under the agreement, the five countries' power grids remained synchronized, which involved matching frequency and voltage, and establishing shared safety procedures for power failure.37Anca Gurzu, "Baltics Threaten to Unplug Russia Region," Politico, November 4, 2015, https://www.politico.eu/article/baltics-threaten-to-unplug-russian-region-power-kaliningrad-electricity-interconnectors-lithuania-poland-sweden/.
Nevertheless, the three Baltic prime ministers declared their longer-term intention to join the CEN in 2007.38Justinas Juozaitis, "The Synchronization of the Baltic States: Geopolitical Implications on the Baltic Sea Region and Beyond," NATO Energy Security Centre of Excellence, 1–19, https://enseccoe.org/data/public/uploads/2021/02/nato-ensec-coe-the-synchronization-of-the-baltic-states-j.juozaitis.pdf. A year after the 2014 annexation of Crimea, the European Commission's Baltic Energy Market Interconnection Plan (BEMIP) sought to link the Baltics' electricity markets to Europe through Sweden and Finland, linking the Baltic grid to the CEN synchronous area.39"Memorandum of Understanding on the Reinforced Baltic Energy Market Interconnection Plan 'BEMIP,'" European Commission, 2015, https://ec.europa.eu/energy/sites/ener/files/documents/BEMIP%20Memorandum%20of%20Understanding_2015.pdf. In 2018, the Baltic states, along with the European Commission and Poland—through which the Baltic grid would be connected to the CEN—signed a political roadmap targeting full Baltic synchronization with Europe by 2025.
Despite momentum on desynchronization, Moscow continues to build electrical export capacity on the region's borders, aiming, in both Belarus and Kaliningrad, to undermine desynchronization by flooding the region with additional capacity. Construction of the Baltiyskaya nuclear power plant began in Russia's exclave of Kaliningrad in 2010; although construction was suspended in 2013, it was never abandoned, and Russia began to court private investors in Poland to revive the project.40"Rosatom to consider new investors for Baltic NPP," Nuclear Engineering International, July 8, 2021, https://www.neimagazine.com/news/newsrosatom-to-consider-new-investors-for-baltic-npp-8879263; Maciej Martewicz, "Billionaire's Nuclear Plan to Test Frosty Poland-Russia Ties," Bloomberg, July 7, 2021, https://www.bloomberg.com/news/articles/2021-07-07/billionaire-s-nuclear-plan-to-test-frosty-poland-russia-ties?sref=a9fBmPFG. Rosatom financed another nuclear project in Belarus, which began construction in 2013 and is now in commercial operation.41"Baltic Nuclear Power Plant, Kaliningrad," Power Technology, July 16, 2015, https://www.power-technology.com/projects/baltic-nuclear-power-plant-kaliningrad/; "Nuclear Power in Belarus," World Nuclear Association, last updated May 2022, https://www.world-nuclear.org/information-library/country-profiles/countries-a-f/belarus.aspx.
Simultaneously, the Baltic states grew increasingly reliant on electricity imports due to the closure of Lithuania's 2,600-MW Ignalina nuclear power plant in 2009.42Juozaitis, "The Synchronization of the Baltic States." Leaving Russia's synchronous area would create an immediate electricity deficit in the Baltics; between 2017 and 2019, they relied on Russia and Belarus for 20 percent of consumption.43"Baltic States Have Agreed to Disconnect from Russian Power Grid Before 2025," Reuters, March 8, 2022, https://www.reuters.com/article/baltic-power/baltic-states-consider-taxing-power-from-russia-and-belarus-idUKL8N2EF32M.
The invasion of Ukraine underlined the urgency to disentangle the Baltic States from the Russian grid, as Moscow weaponizes energy export shut-offs and curtailment, as well as cyberattacks against countries that have supported Ukraine through humanitarian and military aid. Discussions on accelerating synchronization well before the 2025 target are ongoing.44Ibid.
The war is unlikely to spur a lightning synchronization in the Baltics as it did in Ukraine and Moldova.45"Statement by Commissioner for Energy Kadri Simson on Synchronization of the Continental European Electricity Grid with Ukraine and Moldova," European Commission, press release, March 16, 2022, https://ec.europa.eu/commission/presscorner/detail/en/statement_22_1789. Technical challenges persist, including the lack of a tri-national isolated operation—or "island mode"—test, the outstanding completion of grid infrastructure necessary for island-mode operation, and continuing cybersecurity concerns. Unlike Ukraine, which is a significant net electricity exporter, domestic generation and imports for Europe will need to be increased in the Baltic states to ensure the region can maintain power throughout the desynchronization process.
EU funding has been critical for the Baltic's European synchronization efforts. The commission included modernization of the Baltic grid in its 2017 list of EU Projects of Common Interest, and in 2019 provided three-quarters of the funding for the first phase of synchronization under the Connecting Europe Facility (CEF)—some 323 million euros. This was followed in 2020 by 720 million euros, the CEF's largest ever grant, to the transmission system operators (TSOs) of the Baltic states and Poland for their interconnection, mostly through Harmony Link, a 700-MW undersea interconnector between Poland and Lithuania.
Upon its completion, Harmony Link will finish the synchronization project by joining the following cables: the LitPol link, a 500-MW cable that is being expanded to 1,000 MW to connect Poland and Lithuania; the Estlink 1 and 2 interconnectors, providing a combined 1,000 MW connection between Estonia and Finland; and NordBalt, a 700-MW cable between Lithuania and Sweden. Undisclosed material shortages are pushing the completion of the Harmony Link project to 2027 or 2028, instead of the original 2025 deadline. In addition to these massive interconnectors, there are also smaller-scale infrastructure investments required across the region to complete the synchronization, such as synchronous compensator systems in Latvia.
3.2 With new power projects, Moscow seeks to undermine desynchronization
As synchronization with the CEN progresses ahead of schedule and lower-carbon power increases its share of the Northeastern European energy mix, Russia's growing nuclear export business threatens to derail the desynchronization project and prolong Moscow's energy leverage. Raising awareness of the risk Russian civil nuclear creates for desynchronization will better equip the Baltic states and their allies to confront this challenge. A coordinated approach among the Baltic states to address Russian civil nuclear power buildup is a prerequisite for a successful desynchronization from the Russian grid.
Russia's goals are two-fold: undermine the economic rationale for desynchronization and prevent the isolation of Kaliningrad, which would happen the moment desynchronization occurs. Building export capacity along the Baltic states' borders allows Russia to dump cheap electricity into the market to keep the Baltic states dependent. Moreover, the fate of Kaliningrad also offers Moscow a tool to pull the Baltic states apart.
The Kremlin has invested heavily in Kaliningrad's and Belarus' power production. Between 2019 and 2020, Kaliningrad completed four thermal power stations and deployed a new LNG tanker, making the exclave energy self-sufficient.46Anastasia Lyrchikova, "Russia Launches Plant to Reduce Kaliningrad's Reliance on EU Grid," Reuters, March 6, 2019, https://www.reuters.com/article/us-russia-power-plants/russia-launches-plant-to-reduce-kaliningrads-reliance-on-eu-grid-idUSKCN1QN1KR; "LNG Tanker Near Russia's Baltic Territory Draws Scrutiny Amid Ukraine Crisis," Financial Times, January 26, 2022, https://www.ft.com/content/646b11bc-1955-4222-9f24-92ed95490c04. Moscow has revived interest in the Baltiyskaya nuclear power plant, which had previously been suspended because desynchronization rendered it redundant. The project was opened to foreign investment in 2021.47"Rosatom to Consider New Investors for Baltic NPP," Nuclear Engineering International, July 8, 2021, https://www.neimagazine.com/news/newsrosatom-to-consider-new-investors-for-baltic-npp-8879263. Moscow's courting of Hungarian and Polish companies for Baltiskaya sought to create a rift between the Baltic states and their CEE neighbors.
In Belarus, the Astravets project, launched two years after the Baltics' joint declaration on desynchronization and supported by a $2-billion credit line to Minsk from Russia's Export-Import bank, will create an excess of electricity so great that Belarus may need to run factories overnight should desynchronization occur.48"Nuclear Power in Belarus"; "Belarus Nuclear Power Plant Stirs Fear in Lithuania," France24, November 26, 2017, https://www.france24.com/en/20171126-belarus-nuclear-power-plant-stirs-fears-lithuania Since the launch of Astravets' first reactor in 2021, Russia has suspended Belarus' loan repayments until April 2023, to enable electricity exports at prices discounting 90 percent of operating costs; otherwise, Astravets' breakeven price would have been more than 50 percent higher per kilowatt hour than the Baltic market average.49Juozaitis, "The Synchronization of the Baltic States."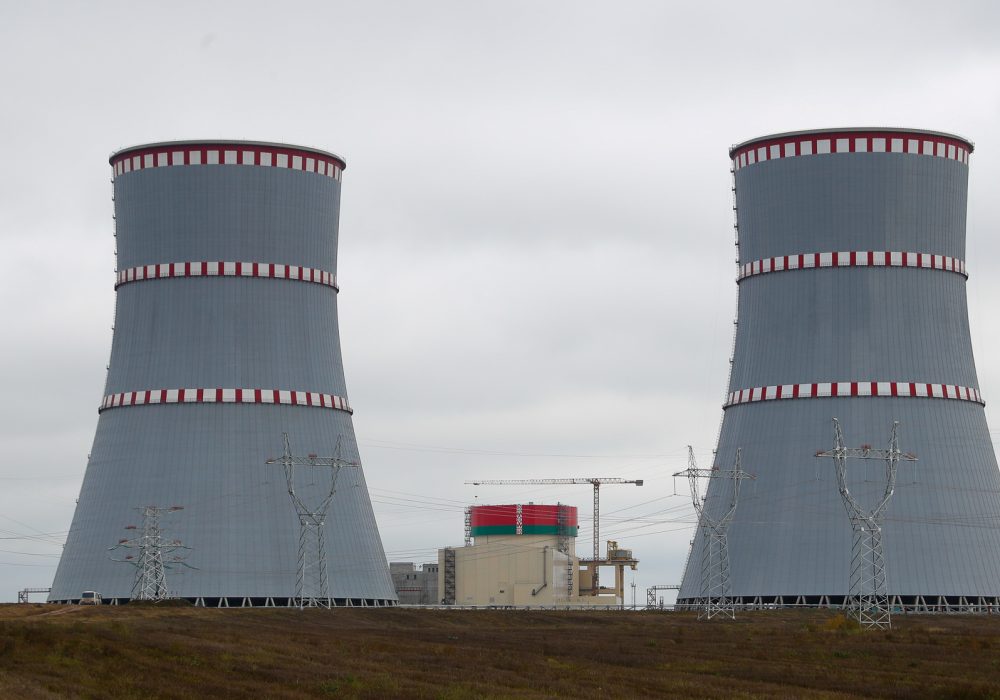 The power plant furthers Moscow's strategic objectives to use Rosatom as an alternative avenue to foster energy dependence abroad through nuclear technologies and fuel supply. Moreover, the Astravets plant has elicited strong concerns regarding Russia's adherence to nuclear safety norms, particularly in light of its willingness to attack the Zaporizhzhia nuclear reactor in Ukraine.
However, the Baltic states hold leverage in this situation, as the region would be able to able to connect with the CEN in twenty-four hours if Russia disconnects the Baltic states before planned synchronization in 2024. Nevertheless, the negotiation process over desynchronization is expected to be complicated. Before the war, Estonia and Latvia were open to receiving some flows of electricity from Russia as long as these remaining interconnections did not impede integration.
3.3 Washington Can Help the Baltics Accelerate Desynchronization from Russia
While Northeastern Europe is making progress on reducing Russian gas imports, the scale, complexity, and urgency of disconnecting from Moscow's electricity system provide opportunities for the United States and other allies to assist in this unprecedented endeavor through technical support, additional infrastructure investments, and cybersecurity cooperation. Particular focus should be given to procurement and installation of the synchronous compensator systems in Latvia. This technology contributes to network stability, which is particularly critical for the synchronization efforts. Most importantly, the United States should engage on helping Lithuania address material shortages that have impeded a timely completion of the Harmony Link.
The United States can offer technical collaboration with the Central and Eastern European (CEE) region under the umbrella of the Partnership for Transatlantic Energy and Climate Cooperation (P-TECC), which brings together the United States, European Union, and states from the CEE region. Under P-TECC, the Idaho National Laboratory is employed to offer partner countries assistance in protecting critical electric and gas infrastructure from cyber threats through advice, testing, and workforce training.50Critical Infrastructure Protection," Idaho National Library, last visited September 12, 2022, https://inl.gov/critical-infrastructure-protection/. Also under P-TECC, the Europe Technical Expert Advisory Mission (E-TEAM), run by the Argonne National Laboratory, enables US experts to provide technical assistance upon request on a range of topics, including vulnerability assessments and modeling, infrastructure investment advice, crisis response, and workforce training.51"E-TEAM: Europe Technical Expert Advisory Mission," Argonne National Laboratory, last visited September 12, 2022, https://www.anl.gov/dis/reference/eteam-europe-technical-expert-advisory-mission.
For the United States to ensure the timely synchronization of Baltic electricity, collaboration through the Idaho and Argonne National Laboratories should be ramped up to ensure that the weight of technical expertise available to the US government is utilized for the region's jump toward the CEN. Washington should designate Baltic synchronization as a strategic priority in the wake of the Russian invasion of Ukraine, and focus P-TECC collaboration toward that objective. This should include increasing the E-TEAM's engagement with the Baltic TSOs to provide regular, rather than ad hoc, consultations.
Along with providing technical expertise on desynchronization, there is room within this framework for the United States to deliver even more capital to accelerate the region's transition to a geopolitically secure and lower-carbon electricity system, bringing together the administration's global energy security and climate objectives. This is another area in which the DFC and US private sector could support investments not covered by EU or national funding.
Cybersecurity cooperation will also be key to ensuring that the desynchronization process is protected from Russian sabotage. Already, the Baltic states are among the countries most targeted by cyberattacks; in 2018 alone, Lithuania's National Cyber Security Center found that the country of 2.8 million people experienced an astonishing fifty-three thousand cybersecurity-related incidents.52Derek E. Mix, "Estonia, Latvia, and Lithuania: Background and US-Baltic Relations," Congressional Research Service, 2020, https://www.everycrsreport.com/reports/R46139.html#_Toc28853335. The United States signed an agreement to strengthen grid cybersecurity collaboration with the Baltic states in 2019, providing modernized control systems to enhance the Baltic states' system threat assessments.53"US to Help Secure Baltic Energy Girds Against Cyber Attacks," France24, October 6, 2019, https://www.france24.com/en/20191006-us-to-help-secure-baltic-energy-grid-against-cyber-attacks.
This cooperation should be enhanced even further. As members of NATO, the Baltic states are eligible to request NATO Cyber Rapid Reaction teams for cyber incidents, and the United States should work with other NATO partners to ensure that such requests are speedily approved and are utilized to their full potential.54"NATO Cyber Defense," NATO, July 2016, https://www.nato.int/nato_static_fl2014/assets/pdf/pdf_2016_07/20160627_1607-factsheet-cyber-defence-en.pdf. Moreover, increasing collaboration through NATO's Industry Cyber Partnership can also leverage the capabilities of the transatlantic Alliance to plug cyber vulnerabilities.55"NATO Industry Cyber Partnership," NATO, last visited September 12, 2022, https://www.ncia.nato.int/business/partnerships/nato-industry-cyber-partnership.html. Timely exchanges of threat assessments and cyber best practices between the Idaho National Laboratory and the Baltic states, including through the Estonia-hosted NATO Cooperative Cyber Defense Center of Excellence, will be crucial to ensuring the Baltic states' resilience against Russia's increasingly aggressive cyber actions.
IV.

Key recommendations

for US cooperation to bolster energy security in northeastern Europe
As war continues on NATO's doorstep, the United States has an opportunity to bolster Northeastern European energy security through timely collaborations on both diversifying natural gas supplies and building up the region's renewable power supply, maximizing the synergy between decarbonization and energy security. Moreover, by assisting the Baltic states' desynchronization efforts amid Russian efforts to undermine the process, the United States can accelerate efforts to build a secure clean energy system in the region and position the Baltic states to become exporters of clean electricity to the rest of Europe. The following recommendations outline how Washington can collaborate with regional partners to advance energy security and carbon reduction synchronously in Europe's northeast.  
Energy diversification and decarbonization
Natural gas 
Alleviating gas supply concerns in Northeastern Europe will require leveraging finance, expertise, and diplomacy to secure new supply and corresponding infrastructure to reduce reliance on Russia for the region's fuel supply. Care must be taken to ensure the compatibility of these measures with climate objectives, which can be done by ensuring the region's gas system is as low carbon as possible, and that infrastructure and commercial agreements can be transitioned to renewable fuels in a seamless and timely manner.  
New gas infrastructure projects—from LNG terminals to new interconnectors—have been deployed or are in the process of being completed in Northeastern Europe. Additional financial, technical, or diplomatic support can accelerate bringing these projects online and address remaining barriers to completion. New projects should also be initiated to fill in remaining import and transport capacity gaps.

 

The United States must boost its liquefaction capacity, including by the expeditious resumption of Freeport LNG operations. The United States should also invest in domestic LNG export capacity to help replace 155 bcma of Russian gas. 

 
Strategic energy diplomacy—both with new exporters that can replace Russian supply and with major importers with whom competition for finite gas supplies must be managed—can enhance diversification efforts and maximize utilization of new infrastructure in Europe. This would also include leadership on demand aggregation in Europe under the EU Energy Platform. 

 

While European and member-state financing has been adequate for new infrastructure projects, US financing under the International Development Finance Corporation can compensate for remaining omissions. The US government can be even more consequential, however, by facilitating public-private partnerships between US infrastructure and energy firms to implement projects with European partners.

 

Policymakers should work at the US-EU level to coordinate methane emissions standards and measures to decarbonize the natural gas sector, particularly through support for carbon capture, utilization, and storage (CCUS) and hydrogen. Tightening environmental standards will help new suppliers outcompete their more methane-intensive Russian counterparts
Decarbonization 
Decarbonization is a critical part of transitioning Northeastern Europe's energy supply away from Russia. The United States can further both objectives in tandem through exchange of expertise and financing, in a similar and complementary manner to its collaboration on gas supply. Transatlantic partners must act on both in a "big-tent" approach to regional energy security. 
The United States should emphasize regional clean energy, energy efficiency, and energy storage as investment opportunities in Northeastern Europe to reduce demand for imports from Russia. In particular, the Baltic Sea's vast wind-power resources can strengthen regional energy security while advancing climate objectives. 

 

US National Laboratories should provide technical expertise and collaborate with Northeastern European partners to assess the most efficient path to reaching net-zero emissions. This should include national Renewables 100 studies, modeled on LA100. 

 

The transatlantic community must coordinate strategies to address disinformation around clean energy deployment, particularly for larger-scale projects such as offshore wind. The United States and Europe should coordinate language and strategies for engaging grassroots communities in learning about the environmental impacts of renewable power compared to other energy sources. This engagement will be particularly important as projects pursue access to sensitive ecosystems, including those in ocean environments.

 

Large-scale deployment of clean energy technologies, such as wind, batteries, and solar panels is materials intensive. The United States and the Baltic states should engage through further agreements with the US Export-Import Bank and multilateral cooperation via the new Commerce Industry Trade Advisory Committee on Critical Minerals and Non-Ferrous Metals to reduce disruptions and forge a diversified and resilient supply chain. This can be done through investments in the production of critical minerals and through new partnerships around the globe, while adhering rigorously to environmental, social, and governance (ESG) standards. 

 
Synchronization
Completing the Baltics' desynchronization from the Russian grid is crucial for a secure, low-carbon power system in Northeast Europe. The European Commission has financed the majority of investments related to desynchronization, but exchange of technical expertise and diplomatic coordination will be critical for maintaining the project's momentum. 
There are smaller-scale components of the desynchronization initiative that will benefit from US funding. For projects including the synchronous compensator systems in Latvia, it is important for the private sector to be aware of these investment opportunities, particularly around grid upgrades. 

 

Undisclosed materials shortages are delaying the Poland-Lithuania power link completion, which will complete the desynchronization process. The United States should assist in addressing these delays though support with procurement of the needed materials. 

 

The United States and the Baltic states can work through multilateral and bilateral mechanisms to tap into technical support and cooperation on the synchronization effort, particularly through P-TECC and the US National Labs, the Three Seas Initiative, and EU-level coordination.

 
US diplomatic efforts should be brought to bear on the issue of Russia's buildup of generation capacity along the Baltic states' borders. The United States can accomplish this by supporting cohesion in the region, and aiming to build a lasting compact among the Baltic states on how to approach Russia's place in an autonomous Baltic grid. 

 

Following Moscow's reckless behavior with regard to Europe's largest nuclear power plant in Zaporizhzhia, policymakers should not take for granted Russian adherence to international norms regarding nuclear safety. Care should be taken to mitigate the risks posed by Astarvets'—and potentially Baltiskaya's—proximity to Northeastern Europe.

 
V. Conclusion
As the war in Ukraine continues and winter approaches, energy diversification is a top priority for Europe. Northeastern Europe will play a critical role in securing alternative routes and sources to Russian supplies, in tandem with advancing European decarbonization efforts. With existing and growing gas import capacity across the Baltics, Poland, and Finland—and new interconnections to move supply within and beyond the region—Northeastern Europe is already helping to alleviate the continent's energy crisis. Yet Europe's difficulties could last years, and measures that can ameliorate supply challenges in subsequent winters must be put in place now. US engagement can be decisive in Northeastern Europe's gas supply reorientation by coordinating relations with alternative exporters and competing importers, extending financing for new infrastructure, facilitating public-private partnerships with US companies to advance projects at lightning speed, and finding ways to synergize climate priorities with shorter-term gas requirements.
Reduced reliance on gas imports can be a powerful way to enhance supply security. Yet clean energy technologies are not without their own challenges, involving supply chain governance, transmission capacity, and the need for large-scale grid storage to support renewable generation. These barriers are more effectively addressed through multilateral cooperation with allies. The United States can be most effective in supporting regional decarbonization through assessments of net-zero strategies and leveraging financing and public-private partnerships to facilitate deployment of clean energy technologies.
Amid this energy landscape, completing Baltic desynchronization from the Russian power grid will be critical for advancing secure, low-carbon energy systems in Northeastern Europe. Employing US technical and cybersecurity expertise, as well as US infrastructure financing, can be invaluable for the Baltic states to meet their accelerated target dates. For desynchronization to be completed well before 2025, the Baltics must unite under a common approach toward Astravets and Kaliningrad, as Russian nuclear power projects seek to undermine the process. The United States must marshal diplomatic efforts to ensure a durable understanding can be reached between Vilnius, Riga, and Tallinn, as well as neighbors in Warsaw and Helsinki, through which synchronization with Europe will be completed.
The United States has a vital strategic interest in seeing out these objectives, and Washington can be an invaluable partner for securing the energy systems of Northeastern Europe, the benefits of which will reverberate across the continent. As the transatlantic Alliance confronts a transformed global security environment in wake of the invasion of Ukraine, it must make certain that energy facilitates a deeper and stronger partnership, rather than compounds its challenges.
Authors
Subscribe to our newsletter
Sign up to receive our weekly DirectCurrent newsletter to stay up to date on the program's work.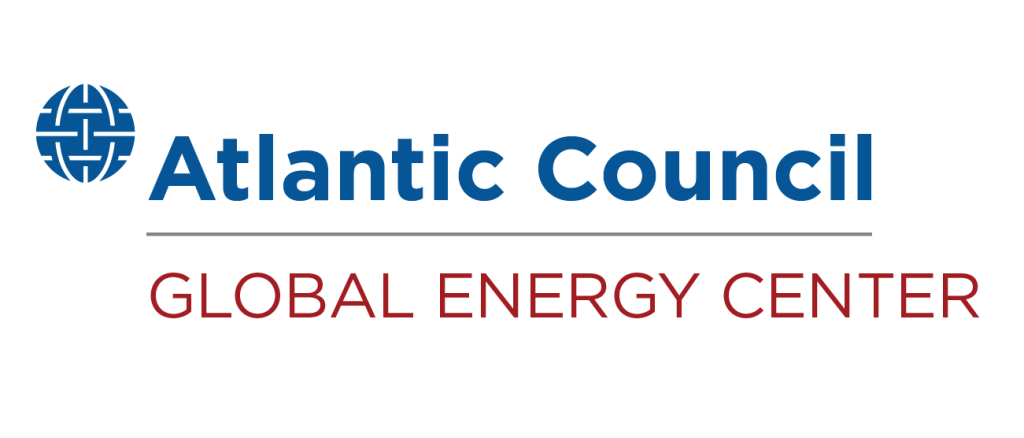 The Global Energy Center develops and promotes pragmatic and nonpartisan policy solutions designed to advance global energy security, enhance economic opportunity, and accelerate pathways to net-zero emissions.