On Friday, October 20, Anna Wieslander, director for Northern Europe, attended the Riga Conference, organized by the Latvian Transatlantic Organisation in Riga. She participated in the Panel "Madrid, Vilnius, Washington – Milestones for NATO's generational Change" together with David Cattler, NATO's Assistant Secretary General for Intelligence and Security, Jeremy Shapiro, Research Director, European Council on Foreign Relations (online), Roderich Kiesewetter, Member of German Parliament, Committee of Foreign Affairs, former General Staff Officer of the Bundeswehr and H.E. Borut Pahor, President of Slovenia 2012-2022. The panel was moderated by Julian Lindley-French, Chair & Founder of TAG – Geopolitics, Strategy and Innovation; Chairman of The Alphen Group.
The panel starts at 6:42:17
Further reading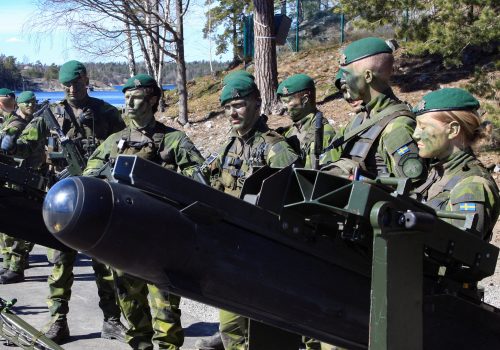 Wed, Apr 26, 2023
New Atlanticist By Anna Wieslander and Eric Adamson
Sweden's largest military exercise in twenty-five years highlights the strategically important island of Gotland in defending NATO allies.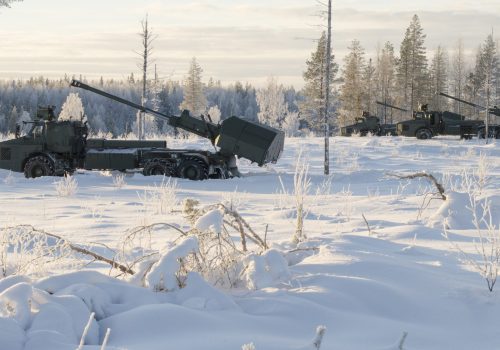 Fri, Jan 6, 2023
Issue Brief By Anna Wieslander, Eric Adamson, Jesper Lehto
NATO is approaching its ninth round of enlargement. The accession of Sweden and Finland—two solid democracies and defenders of the international-rules based order—into the Alliance will strengthen the core of the transatlantic community.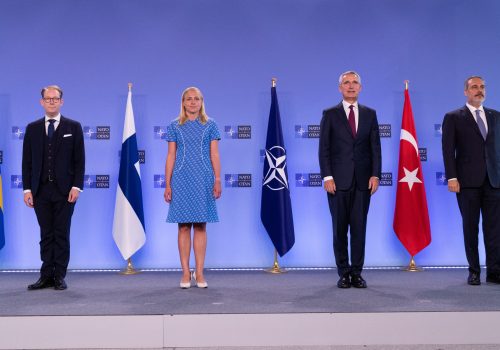 Fri, Jul 7, 2023
New Atlanticist By Anna Wieslander and Eric Adamson
At stake in Vilnius is not only the security of Sweden and the Alliance as a whole, but NATO's open-door credibility.