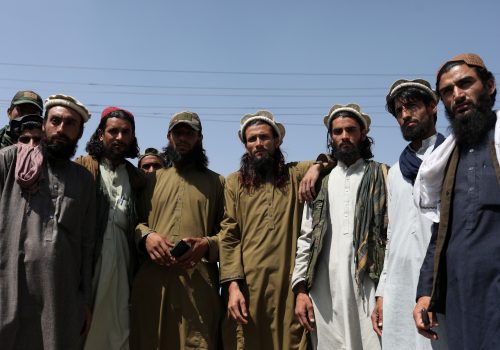 Thu, Sep 9, 2021
The United States and its allies will need to wield both existing and new sanctions as strategically as possible, but changing the regime's behavior will be difficult.
New Atlanticist by Brian O'Toole
Tue, Aug 3, 2021
Experts Melinda Haring and Doug Klain from the Atlantic Council's Eurasia Center explain what's behind the regime's latest illegal actions abroad and discuss what's ahead for Lukashenka in Belarus as we approach the anniversary of the dictator's illegitimate reelection.
Fast Thinking by Melinda Haring, Doug Klain

Fri, Jul 30, 2021
To succeed, the Biden administration must bring on board other US allies and establish new institutions to turn these principles into action.
New Atlanticist by Daniel Fried, Ash Jain