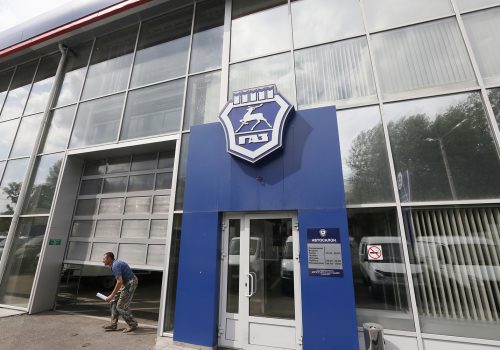 Mon, Jul 27, 2020
The US Treasury Department's Office of Foreign Assets Control (OFAC) very quietly issued two extensions of general licenses on July 22 related to Vladimir Putin-tied oligarch Oleg Deripaska's Gaz Group that, while apparently going unnoticed, constitute a significant change in the sanctions on Gaz, which can now seemingly operate according to something like business as usual.
New Atlanticist by Brian O'Toole
Tue, Sep 22, 2020
ONLINE EVENT - A conversation between David McCormick, CEO, Bridgewater Associates, and General Joseph Dunford (ret.), former Chairman of the Joint Chiefs of Staff, on the future of economic statecraft and national security.
1:00pm ONLINE EVENT