As a committed "learn, do, adapt" tank, the Atlantic Council GeoTech Center believes the Global Food System can be made more shock-resistant and scale to ensuring that everyone on the planet is fed. Data and technologies can reduce disruptions to food production, distribution, and assurance activities locally and globally. These activities are consistent with the Center's focused mission: Championing positive paths forward that nations, economies, and societies can pursue to ensure new technologies and data empower people, prosperity, and peace.
Though some nations and regions have been faster to respond than others, there still is a looming global food crisis and a challenge of logistics and distribution. There is also a concern that some more authoritarian or unstable regions of the world may intentionally deprive groups of food, which is not moral or right. Technology and data can make sure the food that is available to people who need it—as well as work to address food currently being destroyed because it cannot get to market instead reaches those who need it. We must work together to avoid the destabilizing effects that regional famines could bring to the world.
Past events & articles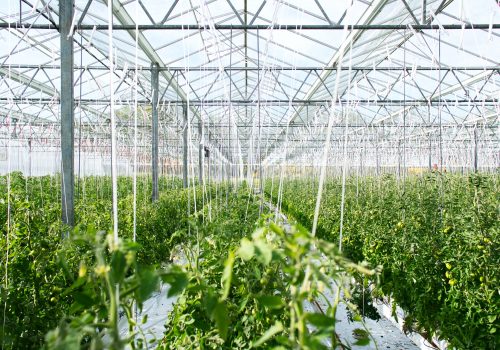 Fri, Jun 11, 2021
On June 9, the Atlantic Council's GeoTech Center and empowerME Initiative hosted a private, on-the-record roundtable. Read the key takeaways.
GeoTech Cues by Hezha Barzani and Matthew Goodman

Tue, Apr 21, 2020
At the beginning of April, the Atlantic Council GeoTech Center published an data-driven analysis examining "Global food security during COVID-19". This follow-up report dives into three specific food security concerns informed by that data and presents three solutions that world leaders can implement now to get ahead of the negative impacts of COVID-19 on the global food supply.
GeoTech Cues by Sara-Jayne Terp, Sahil Shah (Guest Author), and Molly Jahn (Guest Author)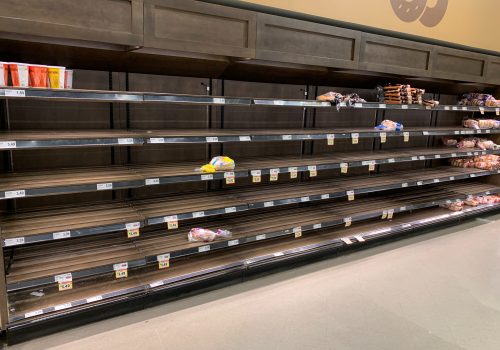 Mon, Mar 30, 2020
Much has been written about the economic consequences of lockdown policies; less attention, however, has been paid to emerging issues like food security in the age of a global pandemic. A topic that is certainly a crucial issue because COVID-19 is also a crisis of logistics – whether it is with regard to necessary medical equipment, labor availability, or food supplies.
GeoTech Cues by Sara-Jayne Terp
Experts