By Taylor Smith
A revolution in climate finance may be afoot.
The Millennium Leadership Program (MLP), in partnership with the Ghana Climate Innovation Centre, traveled to Accra with its inaugural Climate Leadership Program participants to forge a network of climate-finance experts across four continents—in the hopes that the network will facilitate the exchange of ideas, pooling of resources, and development of solutions to the biggest issues in climate finance.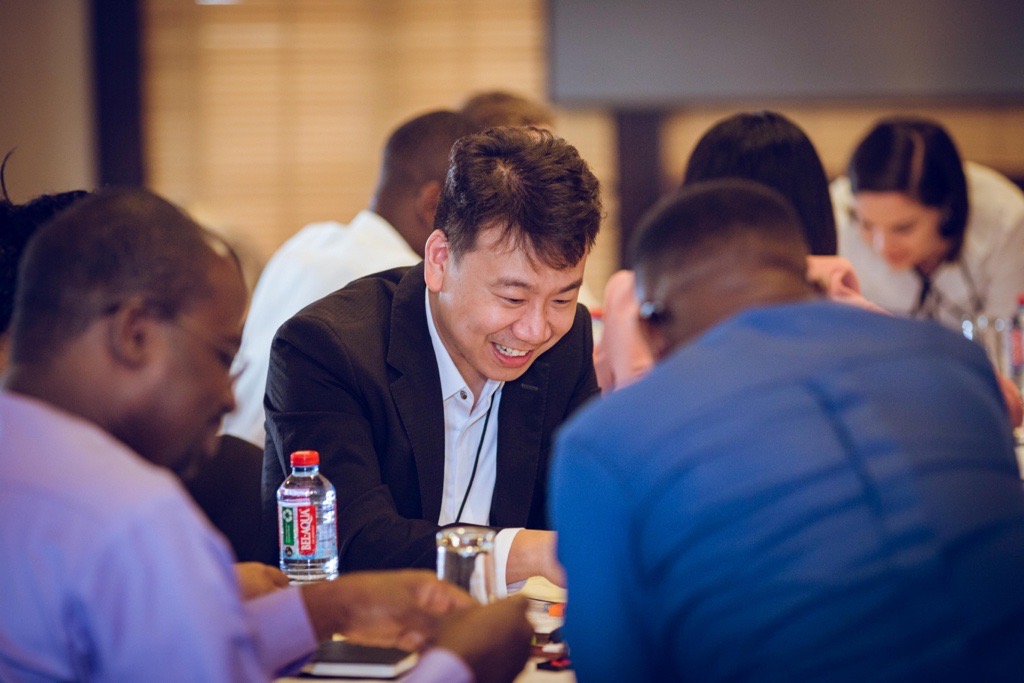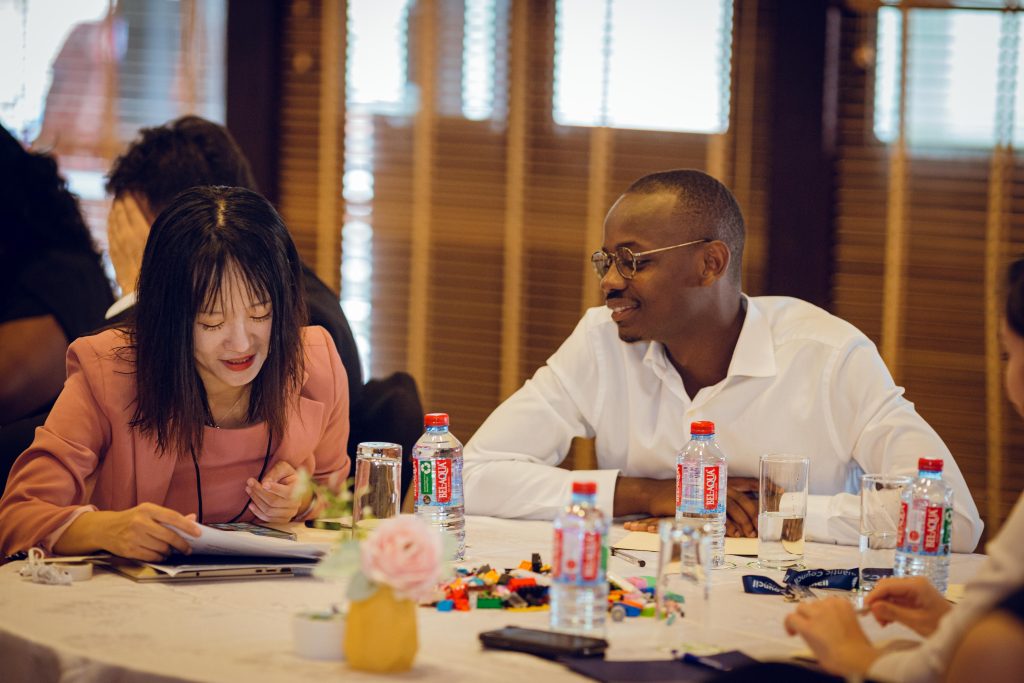 Over the nearly three-day trip, participants gained a better understanding of the global climate-investment ecosystem, through the perspective of their peers, and analyzed the common gaps and opportunities they could collectively address.
Because the program participants span the globe, George Gyan-Baffour (chairman of the National Development Planning Commission and senior policy adviser to the Ghanaian minister of finance) provided context about the Ghanaian and West African landscape of climate investments. Ghanian entrepreneurs and venture firm leaders—including representatives from Injaro Investment Advisors and from local startups such as SolarTaxi and ShaQ Express—gave their perspective on the climate investments underway across the region. They discussed the growing emphasis on developing sustainable, socially minded businesses in Africa while creating products that are accessible to those who need them.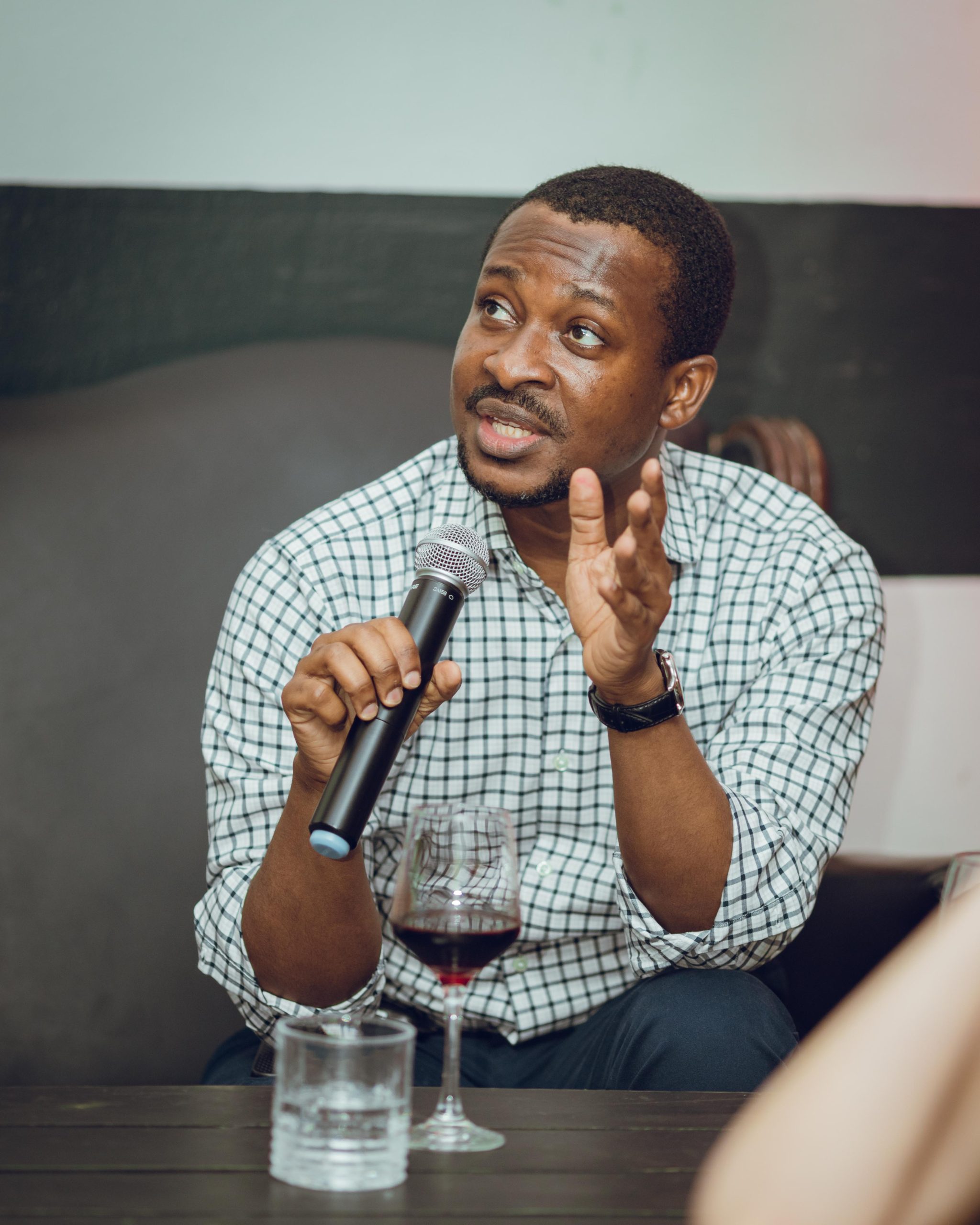 The participants discussed their own perspectives, with those operating in the United States and Europe noting that there has been an uptick in interest in the climate investment space over the past few years, indicating that there will likely be fresh ideas and talent entering the space. They noted that this influx of innovative ideas could bring new opportunities for venture capital to allocate funds toward addressing immediate issues, but often that funding comes without clear planning for long-term sustainability.
The accessibility and scaling up of funding are common barriers to success across all regions, as program participant Ebenezer Arthur (chief executive officer of Wangara Capital Partners in Ghana) explained, "especially in Africa where international funds tend to have easier pathways than those based on the continent." That's because, as they discussed, the ability to maintain and distribute funding is often influenced by regional policies, politics, and infrastructure.
For example, Chinese and European participants discussed how there are many regulations they need to follow and that these policies can limit where funds can invest, sometimes leading to an oversaturation of interest in the same ventures. Program participants from Africa explained that investments across the continent often include a layer of philanthropy; but if those investing do not take the time to fully understand the communities and the people receiving the services, then investment efforts will not be as successful. Rather, more patient capital is needed to create solutions that more accurately meet various needs.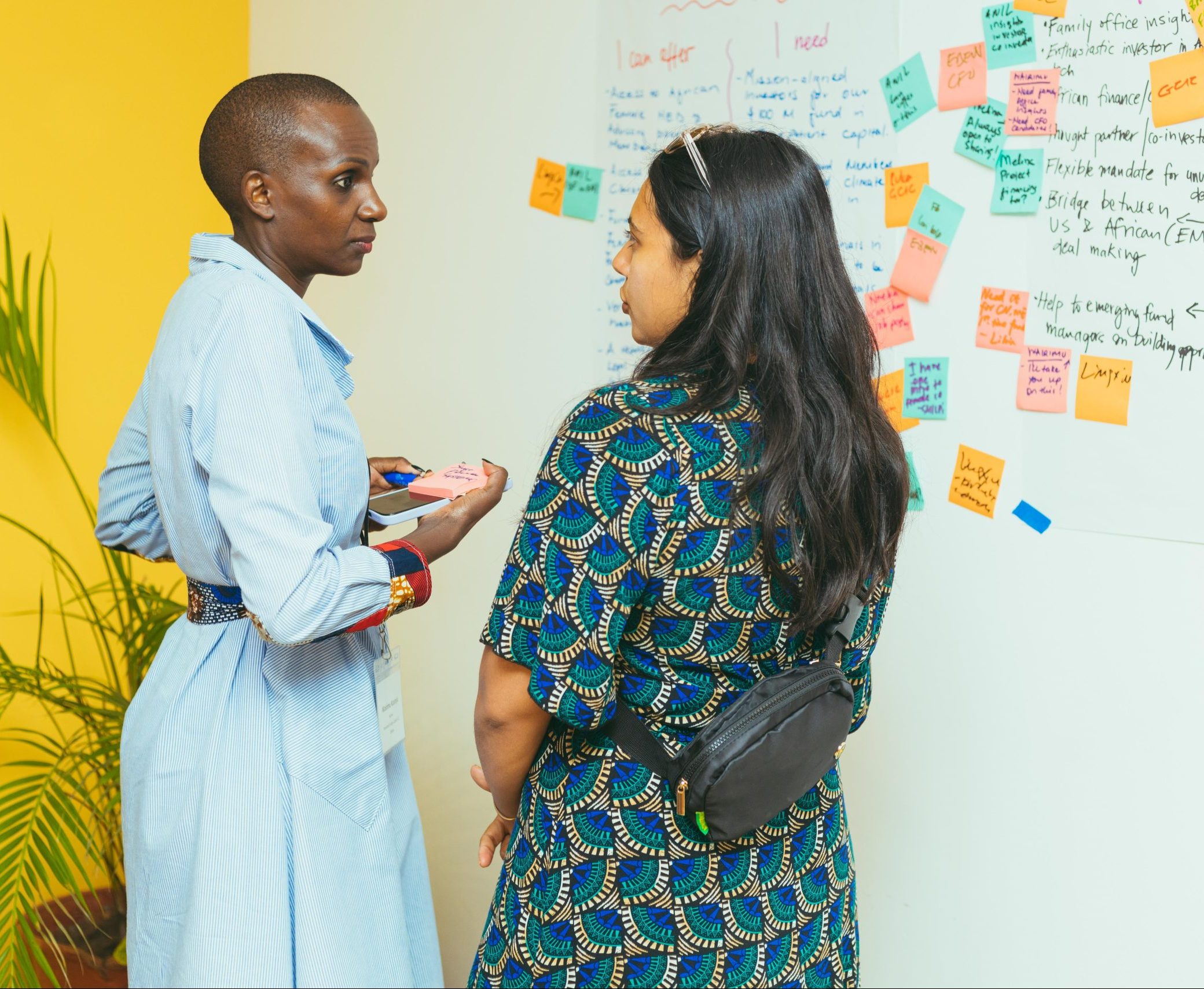 Arthur added that climate solutions for Africa must focus on adaptation, instead of mitigation, as those solutions will have more long-term success given that climate change effects have already been seen across the continent. With experience in both China and Kenya, Xinxi Wang highlighted the promising prospects for enhanced investment and collaboration with influential global financial stakeholders. She pointed to the realm of climate financing as an arena wherein countries such as the United States and China could identify avenues for collaboration, especially in regions like Africa, despite existing trade tensions. However, she added, these investment opportunities might brush up against challenges created by geopolitical dynamics and divergent national policies.
To meet the constant demand for fresh ideas and sources of capital, the climate investment space may benefit from focusing on more equitable and inclusive growth. Participants acknowledged that while diversity and inclusion ideals can differ globally, accessibility is a universal issue. Nneka Kibuule, a principal at Aligned Climate Capital in the United States, pointed to the lack of accessibility and opportunities in the investment and start-up space for new businesses and individuals to build networks. Understanding that climate solutions are most aimed towards minority and underrepresented communities, it is crucial for those managing funds for these solutions to incorporate a diversity, equity, and inclusion lens, participants agreed. In envisioning what a fully inclusive network would look like with full commitment, the participants agreed that this lens would improve the reach, comprehensiveness, and ingenuity of global climate solutions.
The group then gathered to plot out practical ways through which the participants, as a network of climate investors, can address the lack of inclusivity in the climate finance ecosystem over the next six months. The exercise pushed participants to come up with tangible solutions to the most complex climate-finance challenges.
The group identified targets for success: increasing venture capitalists' attentions on diverse founders working on climate solutions, curating accessible resources on climate justice for business founders and venture firms, and amplifying the cohort's collective voice. With these goals in mind, they created four working groups that will work over the next six months to bring their commitments to fruition:

As the participants wrapped up their experience, they discussed the first steps they would take in their action groups. Libin Song, investment director of Tai Partners in China, expressed that there is a lot of power in this globally connected network to capitalize on, with Baafour Otu-Boateng, Investment Director at KawiSafi Ventures in Ghana, agreeing: "This group can start a revolution! We have to stay connected and of one mind to truly make the impact we want."
Taylor Smith is an Assistant Director with the Atlantic Council's Millennium Leadership Program.
Related content