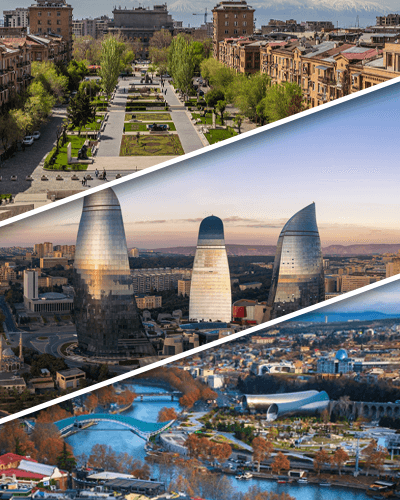 The Caucasus
Named for the mountain range between southern Russia, and northern Turkey and Iran, the Caucasus is home to the nations of Armenia, Azerbaijan, and Georgia. While all three nations have made progress toward democracy and a free market in varying degrees since independence in the 1990s, corruption, human rights violations, and conflict still hinder efforts to improve regional security.
Subscribe for the latest on the Caucasus
Receive updates for events, news, and publications on the Caucasus from the Atlantic Council.