#BalkansForward
Featured commentary & analysis
The Future Europe Initiative uses real-time commentary and analysis to explain to key audiences in America current developments in Europe and how they affect the transatlantic relationship.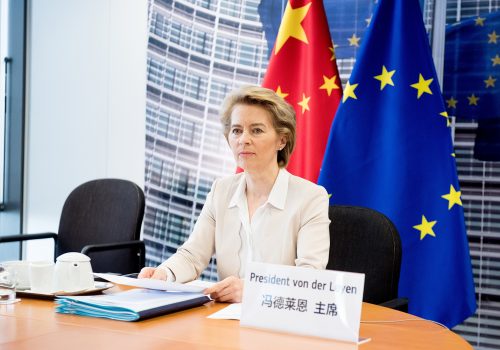 Mon, Jul 6, 2020
Eventual EU efforts to redirect supply chains can ­­affect many business sectors, even those unrelated to traditional security affairs. The geographical location of EU zones of influence may dictate where future supply chains to Europe will run. "Strategic autonomy" is now as important economically as it is politically or militarily.
New Atlanticist by Dr. Elmar Hellendoorn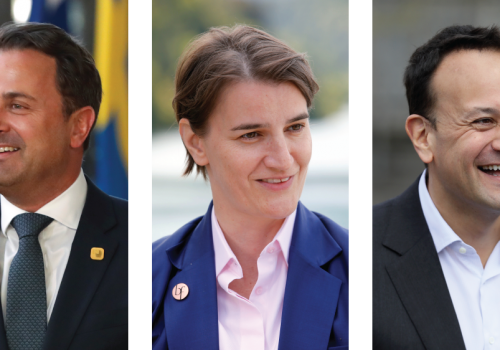 Tue, Jun 30, 2020
As the world marks Pride Month, three prominent out LGBTI European leaders discussed their countries' fight against coronavirus, ongoing disagreements between Europe and the United States, and the continuing fight for LGBTI equality.
New Atlanticist by Larry Luxner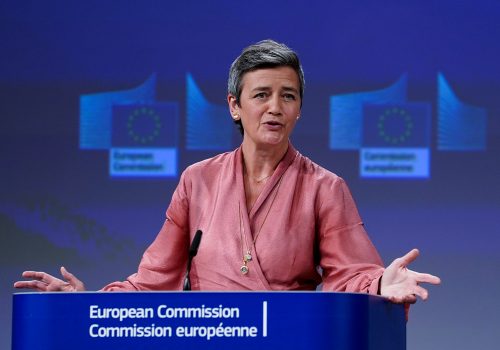 Wed, Jun 24, 2020
Europe's powerful competition and digital chief Margrethe Vestager is calling for better relations between the United States and the European Union, at a time when economic chaos triggered by the worsening coronavirus pandemic threatens recovery on both sides of the Atlantic.
New Atlanticist by Larry Luxner
Featured in-depth research & reports
The Future Europe Initiative conducts research to guide the actions and strategy of key transatlantic decision makers on the issues that will shape the future of the transatlantic relationship.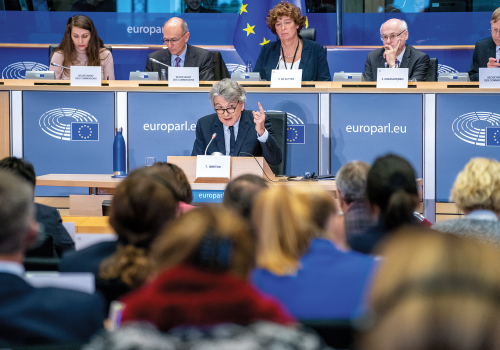 Mon, Jun 22, 2020
However the EU redefines sovereignty post-COVID-19—including technological or digital sovereignty—the impact will not be limited to Europe and European companies.
Issue Brief by Frances Burwell, Kenneth Propp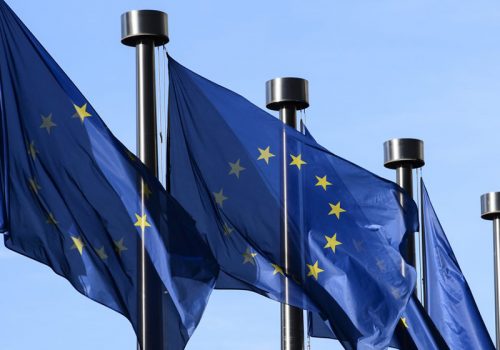 Wed, Sep 18, 2019
The new European Commission will take office on November 1, 2019, at a time of intensifying great power competition and new strain for transatlantic relations. This memo gathers the contributions of several Atlantic Council experts on a variety of issues such as defense, foreign policy, trade, and energy policy
Issue Brief by Benjamin Haddad and Jörn Fleck (Eds)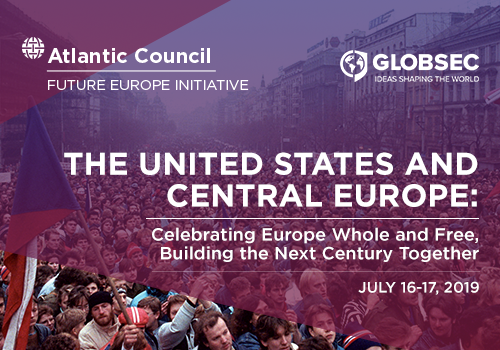 Thu, Jun 6, 2019
After a century of work together, of tragedy and achievement, Central Europe and the United States have much to celebrate and defend, but also much to do.
Report by Daniel Fried, Jakub Wisniewski, Denise Forsthuber, and Alena Kudzko
Featured events
By convening American and European leaders, through public events and workshops, the Future Europe Initiative promotes dialogue to bolster the transatlantic partnership.
Podcast
Learn more
Stay up-to-date on the Council's Europe events, news, and publications by joining the Future Europe Initiative's mailing list.