Latest on Venezuela
#RedDeApoyo: Promoting Women's Participation and Leadership in Venezuela's Peacebuilding Efforts
While the year 2020 had catastrophic impacts on Venezuelan society and economy, it also created the momentum necessary for the Atlantic Council's Adrienne Arsht Latin America Center (AALAC) to organize a local and international women's network – Red de Apoyo – consisting of 50 then-National Assembly representatives from seven political parties, 11 then-ambassadors appointed by the interim government, and over a dozen civil society organizations (CSO), to intensify efforts for a negotiated solution to the political crisis. In the months and years to come, AALAC will continue to lead a coordinated, multipronged campaign to promote women's influence and decision-making power over Venezuela's peacebuilding efforts.
Read our analysis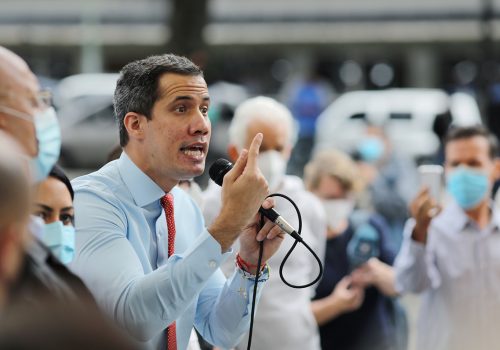 Mon, Dec 7, 2020
The Trump administration recognized opposition figure Juan Guaidó as Venezuela's interim president and mobilized nations around the world to do the same. But Nicolás Maduro is still in power—and perhaps even more entrenched after winning control this weekend of the National Assembly in an election boycotted by Guaidó and his allies. What does the election mean for the opposition's future?
Fast Thinking by Atlantic Council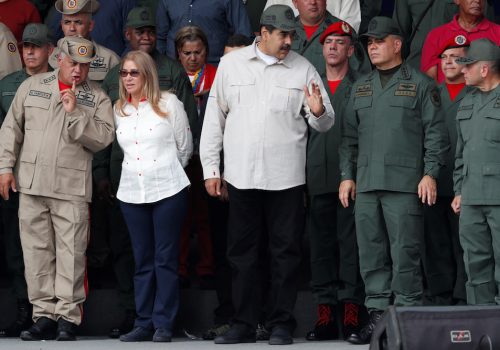 Thu, Aug 13, 2020
Introduction By Diego Area and Domingo Sadurní Two months after the internationally recognized interim government marked its first year, Venezuela's humanitarian crisis, the worst ever in the Western Hemisphere's modern history, entered a new phase. The coronavirus pandemic, which has rattled even the most developed nations, is further straining a crippled health system already unable […]
Issue Brief by Douglas Farah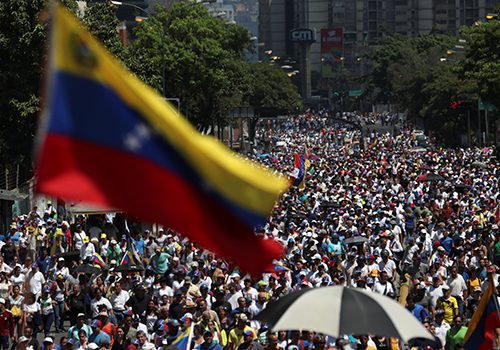 Tue, Jan 21, 2020
As Venezuela becomes increasingly engulfed in internal strife, the international community must prepare for the most dire scenarios. What would be the reverberations of complete state collapse? How might various stakeholders— from Venezuelan actors to regional neighbors to Russia or armed groups—respond?
In-Depth Research & Reports by Adrienne Arsht Latin America Center
Meet the Atlantic Council's 2020 Venezuela Congressional Fellows
The Venezuela Congressional Fellowship program aims to establish a non-partisan conversation among US Congressional staff on Venezuela's multi-dimensional crisis. The program seeks to foster long-term engagement on Venezuelan issues and encourage relevant stakeholders to evaluate the impact of US foreign policy and of the international community toward Venezuela.

Past events on Venezuela