The future is here: A guide to the post-COVID world 10/30/2020
Welcome to your guide to where the world is headed during the pandemic era and beyond. Each week, we'll bring you the latest and most significant expert insights and international news about how coronavirus is reshaping international affairs. To stay updated each week, sign up to the newsletter here.
Note: The Future Is Here will not release a November 6th edition, but will resume with a November 13th edition.
Let's take a spin around the globe, in seven minutes or less.
In top stories this week:
France and Germany ordered lockdowns, while Melbourne, Australia lifted one—although its 111-day shutdown came at a steep price.
It's hard to tell where we are on the economic-recovery graph—whatever letter shape it may be—as Canada and Singapore predict declining or uneven growth.
Ever wonder where planes are stored during the pandemic? A plane parking lot in the middle of nowhere is getting busier.
But first, we have a special dispatch from Andrea Snyder of the Atlantic Council's Adrienne Arsht-Rockefeller Foundation Resilience Center. Here's her take on this week's big story.
The big story
This week's key theme: How Miami's resilience can inspire cities around the world
Repurposing is one of the globe's latest trends amid the pandemic, and Miami-Dade County is one of the trendsetters.
In a new City Resilience Snapshot, the Resilience Center explores how Miami has repurposed existing strategies to respond to community needs during the coronavirus crisis.
As Miami Beach Mayor Dan Gelber told the Atlantic Council in April, his city was the first in Florida to implement a shelter-at-home order. And when students transitioned to at-home schooling, the city worked with AT&T and Comcast to expand internet access, while the local school board distributed laptops to students to ensure every student could attend their classes. So just how did Miami mobilize so quickly in response to COVID-19, and what can other cities learn from the county's resilience in a time of crisis?
Subscribe to The future is here: A guide to the post-COVID world
Sign up for a weekly roundup of top expert insights and international news about how coronavirus is reshaping international affairs.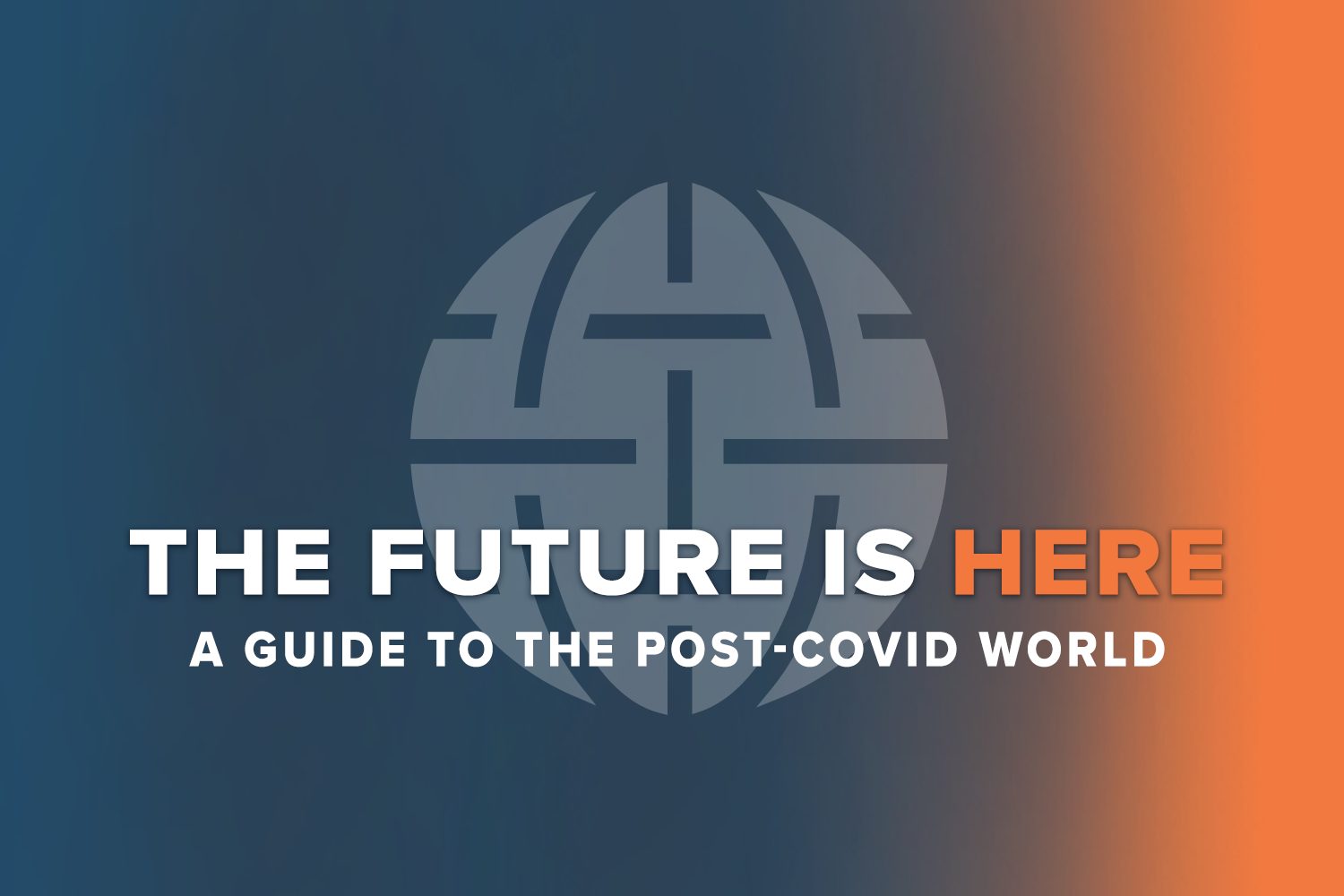 Past adversity can forge future resilience
Miami's preparedness can be credited in part to its previous experience addressing similar challenges. In 2016, the city was deemed "ground zero" for the transmission of Zika virus. At the time, Miami-Dade's Chief Resilience Officer Jim Murley and other government officials developed a communications strategy to inform residents of the possible dangers and necessary precautions to take in regard to the mosquito-borne illness. Miami then incorporated the approach into its strategy to address COVID-19.
Miami also already had a vast network of nonprofits that were accustomed to dealing with hurricanes, rising sea levels, unemployment, and food insecurity across the city. Those organizations have now pivoted to containing COVID-19. They've also been successful in building trust among residents, which has boosted the effectiveness of campaigns to raise awareness and disseminate information about coronavirus.
Core to Miami's response is that already-established community leaders in the private and public sectors have adapted their experiences facing coastal vulnerabilities, disease outbreaks, and economic hardship to help their constituents contend with a new threat.
The bottom line: Chief among the lessons from Miami is that rather than developing plans from scratch to respond to new shocks like the pandemic, governments should leverage their existing resources to work toward recovery and resilience. To build back better, government officials, nonprofit organizations, and civil society groups need to be agile and lean on one another for guidance.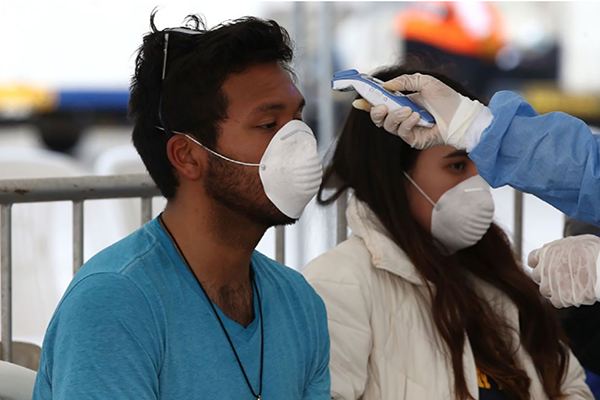 The world in brief
Insights from across the planet, in ten bullets or fewer
France has turned back the clock to spring-time lockdowns. France is returning to a nation-wide lockdown nearly as severe as the one it imposed in the spring, with measures requiring people to stay at home except to buy essential goods, seek medical attention, or exercise for one hour a day, Reuters reports. Anyone stepping foot outdoors will need to carry a document justifying their trips. Germany will shut bars and restaurants for a month from November 2 as coronavirus infections increase across Europe, the newswire says. The United Kingdom continues to resist following France and Germany into a second lockdown.
QUOTE: "Europe is at the epicenter of this pandemic once again," the World Health Organization's European director Dr. Hans Kluge told European health ministers, The Associated Press reports. Testing systems have failed to keep up with widespread levels of new cases, he said.
Whether K-, V-, or W-shaped, the upward-recovery phase of the pandemic is still beyond reach for many. Canada lowered its economic growth forecast for 2021, while Singapore's central bank said its recovery will be "gradual and uneven." Meanwhile, Eurozone banks have refrained from lending to businesses and households in the region as they prepare for a wave of loans that will not be repaid, the Financial Times reports.
The blowout US third quarter is not just an upward-pointing arrow. While US economic growth was the fastest in the third quarter in post-war history, that masks concerns that the bounce-back following coronavirus lockdowns has been incomplete and uneven, the Financial Times says. And that's not all, according to The Associated Press; the resurgence of COVID-19 infections in the United States and Europe jeopardizes economic rebounds on both sides of the Atlantic, the news service reports.
But some banks are showing signs of COVID recovery. Deutsche Bank returned to profitability in the third quarter aided by strong performance at its investment bank, while HSBC delivered profits that beat analysts' expectations, CNBC says. Meanwhile, Japanese bank Nomura had one of its strongest half-year performances in two decades, as the pandemic unleashed a wave of mergers and acquisitions involving Japanese companies that it advises, the Financial Times reports.
QUOTE: "China's role as a creditor now means debt concerns are not just economic, but geopolitical," Dambisa Moyo writes in the Financial Times. "China is one of the top lenders to the US—which gives the country's political class enormous leverage—and also now the largest lender to emerging economies."
New infections keep hammering the airline industry. Planemaker Boeing plans to cut another seven thousand jobs by the end of the year as the global airline industry continues to reel following a new surge in coronavirus cases, The Wall Street Journal reports. And the pain keeps coming: Airline traffic is expected to drop by half this year—and remain depressed next year and beyond. Meanwhile, planes no longer seeing sky blue are seeing desert red: A plane parking lot in the middle of the Australian Red Center desert is busier than ever, Bloomberg reports, as international Asia-Pacific travel remains depressed and over one hundred jets need storage and care while sitting idle.
The numbers say… London's Heathrow Airport now expects 37 million passengers to travel through its terminals in 2021, down from the 63 million forecasted in June, CNBC reports. The prediction dropped just as Heathrow lost the distinction of being Europe's busiest airport to Paris's Charles de Gaulle. Elsewhere in Europe, one in four airports will face insolvency unless travel demand recovers by the end of the year, Bloomberg reports.
Melbourne's 111-day lockdown has left a low number of infections but a heavy toll. One of the world's longest COVID-19 shutdowns has ended, allowing about five million people in the Australian city to leave home and book a meal or have a drink, The Washington Post reports. The city reported no new cases on October 26 and 27, but the region's economy and people's mental health have suffered greatly, the Post adds. Taiwan, meanwhile, has recorded two hundred days with no new local infections, Bloomberg says. Experts partly credit its success to closing borders early and setting strict controls on travel.
Canada has learned from Thanksgiving, but will the United States heed the cautionary tale? Canada saw a spike in coronavirus cases after Thanksgiving celebrations took place on the second Monday in October, The Washington Post says. As cases in the United States soar again, the country ought to take note of its northern neighbor's experience heading into the holiday season, the Post adds.
Holiday window shopping is turning into screen shopping during the pandemic. US consumers are set to spend $189 billion online during the holiday season of November and December, up a third compared to a year ago, the Financial Times says. The rise is another blow to brick-and-mortar stores across the country. But the package-delivery company UPS has benefited as more people shopped online during COVID-19 restrictions, with its quarterly profit rising 12 percent.
The inside scoop
Insights from the Atlantic Council