Countries have been trying to shift toward an investment-based approach toward Africa for at least a decade. African countries face a $100 billion annual shortfall in infrastructure financing. And while the Chinese Belt and Road Initiative outperformed the world, Chinese lending has been in decline since 2016.
Thus, the various "Africa+1" summits held in 2022 placed significant emphasis on investment and trade deals. The summit between Africa and the United States, which took place in December 2022 after an eight-year hiatus, was a result of the reframing of Africa's importance to the United States. The Deal Room at the summit struck private sector investments and partnerships worth $15.7 billion. The UK-Africa Investment Summit emphasized the role of British businesses in enabling Africa to reap the benefits of the green industrial revolution. India, the fifth-largest investor in the continent, views the green economy as a source of new opportunities. Furthermore, in March, at the second International parliamentary Conference "Russia-Africa" in Moscow, President Putin said that Russia "has always given and would continue to give to cooperation with African countries," with an Africa summit planned in July.
Notably, Japan also stepped up. At the Eighth Tokyo International Conference on African Development (TICAD) summit in Tunisia last summer, Japan made a $30 billion pledge, to be financed by both the public and private sectors over the next three years, surpassing its previous commitment made in 2019. The new Green Growth Initiative with Africa (GGA) was launched with a dedicated fund of $4 billion combining public and private financing, aspiring to steadily expand climate change mitigation and adaptation business through proactive investment. The initiative was accompanied by a series of memoranda of understanding (MOUs) between Japanese and African partners.
Despite Tokyo's political commitment to Africa, trade relations with Africa have been sluggish since the beginning of the 2010s as China and India grew as economic powers. Japan's market share fell from seventh (over 4 percent) in 2000 to seventeenth (less than 2 percent) in 2018. In 2020, Japanese Official Development Assistance (ODA) to sub-Saharan Africa accounted for only 7.8 percent of all Japanese ODA and has been on a downward trend for the past two decades. While there has been debate over increasing ODA to sub-Saharan Africa in response to the international security environment, with the larger infrastructure gap to fill today, ODA will still remain a limited tool for the growing green infrastructure financing in Africa.
The silver lining for Japan is revamped private interest toward green growth for Africa and the more flexible role of the public in incentivizing and structuring such interests.
Japanese companies with a presence in Africa see "resources/energy" as a promising business arena, doubling the percentage for "natural gas and oil," according to a recent survey. Major trading houses that have the most local subsidiaries in Africa among Japanese companies, such as Toyota Tsusho and Sumitomo Corporation, are actively investing in renewables and green supply chains. These companies are also exploring opportunities in the green hydrogen value chain. Toyota Tsusho Corp recently acquired SoftBank's renewable energy unit and announced "Green Economy" agreements at TICAD. The company's Africa-based businesses doubled their sales in the past five years, reaching 1 trillion yen in 2022. Sumitomo Corporation is partnering with Namibia's national power utility NamPower to produce ammonia from green hydrogen, with a feasibility study anticipated to be completed by the end of 2023.
Japanese commercial banking institutions have also recalibrated their interests. These interests are incubated by Africa-based institutions such as the Africa Finance Corporation (AFC), a pan-African infrastructure solution provider with an approximately $2 billion investment portfolio and a track record of making climate change adaptation and mitigation investments. AFC secured $389 million through a samurai bond, a type of bond issued in Japan by a foreign entity and denominated in yen, which offers a way for foreign issuers to access Japan's capital market; many Japanese megabanks participated, and the issuance "was significantly oversubscribed." Another example is Mizuho Bank—the third-largest financier by assets in Japan and the first major Japanese lender to pledge to stop financing new coal mining projects—which joined the African Hydrogen Partnership (AHP) as its first Japanese member in 2022. Mizuho signed an MOU during TICAD with Namibian Investment Promotion and Development Board for the development of an African green hydrogen hub in Namibia. With Japan as the second-biggest hydrogen patent holder (24 percent) following the EU's 28 percent, the hydrogen economy is becoming a new frontier platform for Africa-Japan engagement. AFC and Mizuho are in agreement to co-finance infrastructure projects in Africa, and the catalytic role of Africa's institutional partners will be key in alleviating fears over project bankability.
While Japan still lags in the mobilization of blended financing, it is becoming a viable and strategic instrument to lower risks and incentivize private interests. In particular, the mobilization of a public insurance scheme to structure financing is a critical component of the aforementioned GGA. Egypt's future onshore wind farms near the Gulf of Suez (announced in December 2022 and March 2023) are being co-financed by a multinational consortium of banks led by Japanese public and commercial banks. These projects are part of Japan's LEAD Initiative and will receive the highest commercial risk insurance coverage by Nippon Export and Investment Insurance (NEXI). Japan aims to formulate 1 trillion-yen scale deals in total through the LEAD Initiative portfolio by 2025. Although the LEAD Initiative is currently limited to projects in the MENA region, it has been designed to broaden project eligibility for loans, and projects may qualify for this category regardless of whether they involve Japanese exports or investments. Acceleration of this program will help de-risk projects and catalyze investments.
With Japan's chairmanship of the G7 sure to be defined in large part by heightened concerns over energy security after one year of war in Ukraine, it is imperative that Japan maintains the momentum generated from the promises made at the 2022 TICAD and charts a distinct course from the previous decade while building relationships with countries in Africa. Japan should catalyze mechanisms to incentivize and structure green investment, such as the LEAD Initiative as laid out in the GGA, and look to build out blending financing capabilities. While challenges remain, increased private interest and a flexible public role present a positive outlook for Africa-Japan relations in the future.
Emi Yasukawa is a member of this year's Women Leaders in Energy and Climate Fellowship at the Atlantic Council. She is the senior researcher of congressional affairs at the Embassy of Japan in Washington, DC. The views and opinions expressed in the article are those of the writer and do not necessarily reflect the views or positions of the Government of Japan.
Meet the author
Related content
Learn more about the Global Energy Center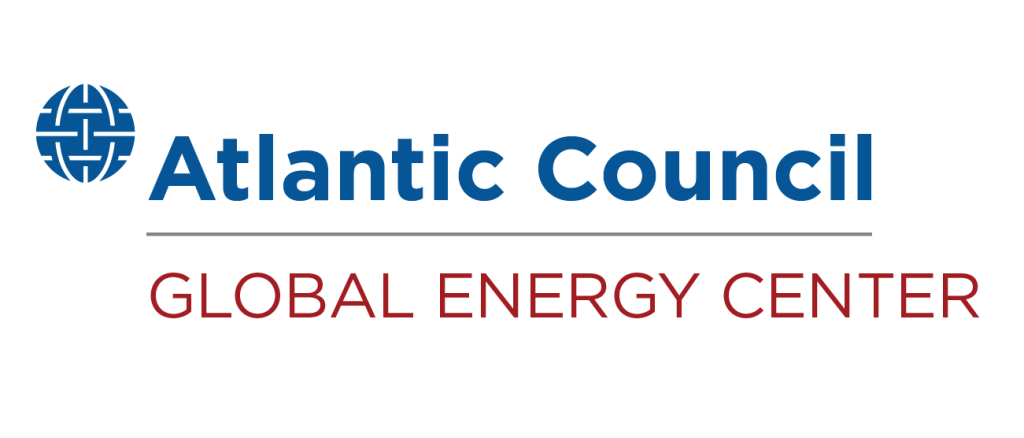 The Global Energy Center promotes energy security by working alongside government, industry, civil society, and public stakeholders to devise pragmatic solutions to the geopolitical, sustainability, and economic challenges of the changing global energy landscape.