Afghan human rights defenders are among the bravest in the world. Despite being on the receiving end of threats, harassment, intimidation, violence, and assassinations, they continue to fight for the rights of Afghans. To complicate matters further, effective investigations into attacks and threats against activists–by both state and non-state actors–are rare, as perpetrators regularly evade justice and fuel a cycle of impunity.
Additionally, since the US-Taliban agreement in February 2020, targeted assassinations have silenced activists, human rights defenders, educators, journalists, and others who speak the truth about atrocities being committed in Afghanistan. Despite these conditions, Afghanistan's human rights defenders bravely continue their vital work, and as the full US and NATO troop withdrawal looms in September, their work is more important now than ever.
Join the Atlantic Council's South Asia Center for a discussion with some of Afghanistan's leading human rights defenders and experts to explore what lies ahead for the activists who put their lives on the line to fight violence, impunity, and militancy.
Featuring
Horia Mosadiq
Afghan human rights activist, political analyst, and journalist
Samira Hamidi
South Asia Regional Campaigner
Amnesty International
Patricia Cooper
Founder
Women's Regional Network
Khalil Raufi
Afghan human rights defender

Moderated by
Marika Theros
Nonresident senior fellow
Atlantic Council's South Asia Center


The South Asia Center serves as the Atlantic Council's focal point for work on the region as well as relations between these countries, neighboring regions, Europe, and the United States.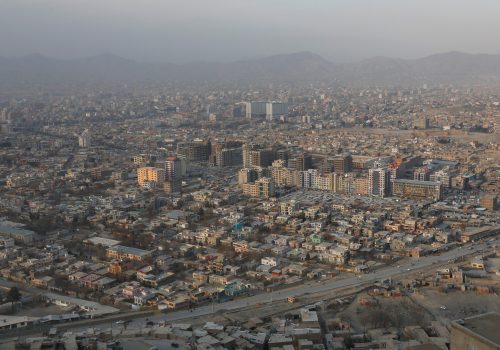 Thu, Apr 22, 2021
The Atlantic Council's South Asia Center presents the exclusive launch of the Transatlantic Charter on Afghanistan as part of the Strategic Dialogues on and with Afghanistan.
Feature by South Asia Center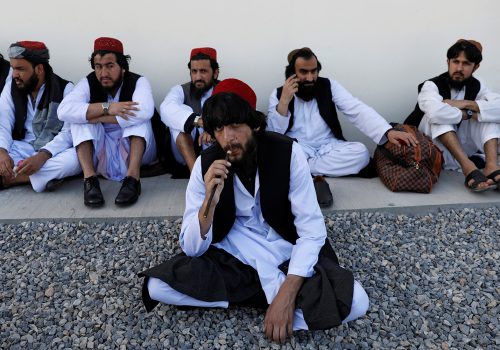 Mon, Jun 29, 2020
The shift in the balance of power within the Taliban has the potential to upend Afghan security, India-Pakistan relations, and the US military withdrawal from Afghanistan.
New Atlanticist by Jared Schwartz and Yelena Biberman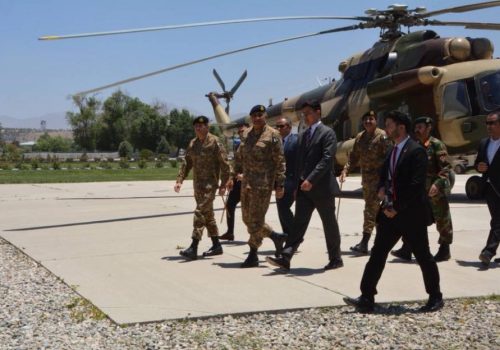 Thu, Feb 4, 2021
Afghanistan is once again at a cross-roads facing an uncertain future. The United States, intent on ending its longest war, is hoping to withdraw its troops from Afghanistan with a timeline based on the US-Taliban agreement, now under review by the new Biden administration. Afghanistan's neighbors, hedging their bets and securing their borders, are expecting that the ensuing chaos will help to ensure that their geopolitical interests are served via proxies or at least a friendly government in Kabul.
SouthAsiaSource by Tamim Asey