Latest from SouthAsiaSource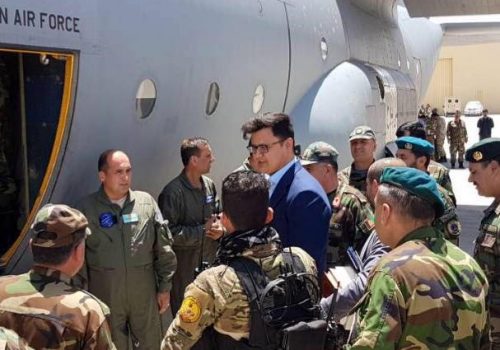 Thu, Jun 10, 2021
If the past four decades of fighting have taught us anything, it is that there is no military solution to the current Afghan conflict. For a diverse and pluralistic country, the only way to achieve peace and stability is through a political settlement.
SouthAsiaSource by Tamim Asey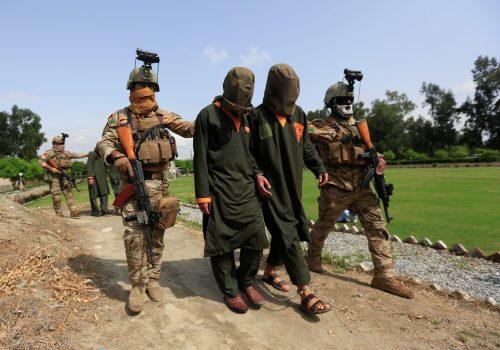 Wed, Jun 9, 2021
The democracies meeting this week in Europe should signal continued concrete support for Afghans who do not share the Taliban's worldview and who seek a peace without a Taliban-imposed regime.
New Atlanticist by Earl Anthony Wayne, James B. Cunningham

Thu, Jun 3, 2021
On June 1, 2021, the Atlantic Council's South Asia Center hosted former Afghan Minister of the Economy and current Special Representative & Senior Advisor at the High Council for National Reconciliation (HCNR) Dr M. Mustafa Mastoor and South Asia Center non-resident senior fellows Ambassador Omar Samad and Dr Nilofar Sakhi for a substantive conversation on developments in Kabul related to the ongoing peace process.
Event Recap by Atlantic Council
Featured works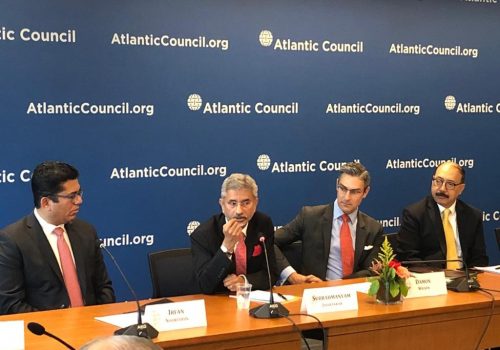 Wed, May 26, 2021
India's External Affairs Minister Dr S. Jaishankar is an unusual combination of diplomat, politician, and public intellectual. "The India Way" articulates his vision of India's strategic choices.
SouthAsiaSource by Christophe Jaffrelot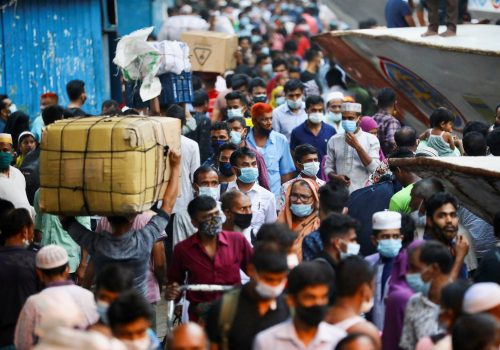 Mon, May 17, 2021
An event recap/analysis on the wide-ranging conversation hosted by the South Asia Center on the future of Bangladesh's economic, political, and healthcare landscapes in the context of the evolving COVID-19 landscape.
Event Recap by Kaveri Sarkar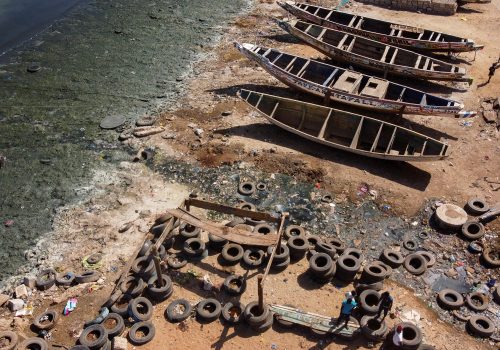 Mon, May 10, 2021
It is a good start that President Biden's Leaders Summit on Climate invited three South Asian nations and five African countries to present their perspectives to the world; however, Biden's efforts were not adequate. Western world leaders need to pay special attention to what South Asian and African experts have to say. This moment in history provides a critical opportunity for enlightened policymaking that could enable African and South Asian nations to be a force for clean, green, and sustainable economic growth and industrialization; a failure to seize this moment by excluding their voices will undermine global climate action and lead to a ruinous future for over half the world's population.
Event Recap by Damola Aluko


The South Asia Center serves as the Atlantic Council's focal point for work on greater South Asia as well as its relations between these countries, the neighboring regions, Europe, and the United States.