Latest from SouthAsiaSource

Wed, Sep 22, 2021
US President Joe Biden is set to host a first in-person Quad meeting on September 24, 2021, with Australia, India, and Japan present. South Asia Center experts react to the meeting and offer insight into what to expect. 
SouthAsiaSource by Atlantic Council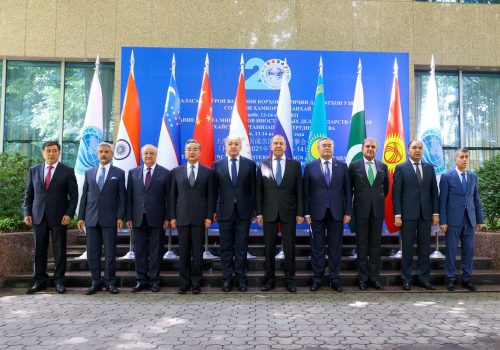 Wed, Sep 22, 2021
On September 17, the Shanghai Cooperation Organisation (SCO) held a heads-of-state summit in Dushanbe, Tajikistan, in a hybrid virtual and in-person setting. Consisting of China, India, Kazakhstan, Kyrgyzstan, Pakistan, Russia, Tajikistan, Uzbekistan, and most recently Iran, the SCO meeting primarily discussed the evolving situation in Afghanistan and its ramifications for member states as well as the international community more broadly.
SouthAsiaSource by South Asia Center

Tue, Sep 21, 2021
A reinvigorated Quad is becoming a key element of the new US administration's Asia policy. Its members—Australia, India, Japan, and the US—convened virtually in March at the leader level. Amid multiple global crises, they wisely opted to focus on concrete ways to deliver for their people and the region. The grouping sought to prove that democracy still works, as President Biden likes to say. The Quad Leaders' communique set the bar high: cooperation on "the defining challenges of our time."
SouthAsiaSource by Atman Trivedi
Featured works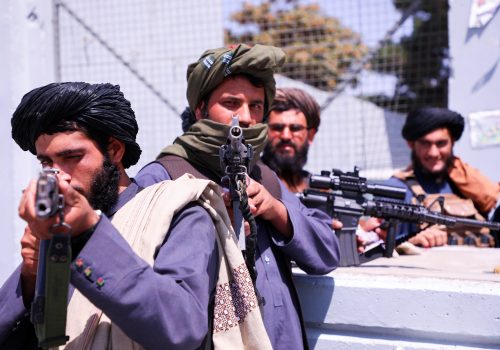 Mon, Sep 13, 2021
On August 18, Ajmal Ahmadi, the former governor of Afghanistan's Central Bank, tweeted about the bank's balance sheet, citing that all DAB assets are safeguarded in the US Federal Reserve, the World Bank, and the Bank of International Settlements in the form of US Treasury bills, bonds, gold and cash–a total of $9.6 billion that, just one day before the collapse, the US government had frozen and banned from all financial transactions.
SouthAsiaSource by Farshid Hakimyar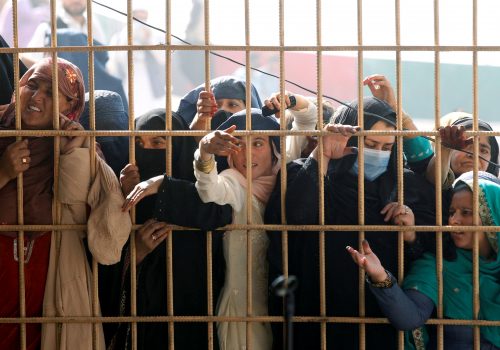 Mon, Aug 9, 2021
Afghanistan human rights defender Horia Mosadiq provides an analysis of the current situation for human rights defenders and other civil society actors on the ground.
Interview by South Asia Center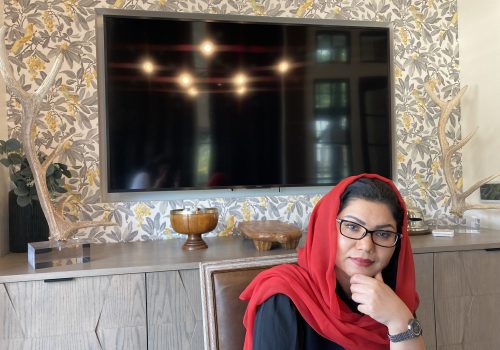 Thu, Aug 5, 2021
Munira Yousefzada, former Afghan deputy minister of defense, joins Fariba Pajooh for an interview about the ongoing situation in Afghanistan and the peace process.
Interview by Fariba Pajooh


The South Asia Center serves as the Atlantic Council's focal point for work on the region as well as relations between these countries, neighboring regions, Europe, and the United States.