Ebru Özdemir, Atlantic Council International Advisory Board member and chairperson of Limak Holdings (a company that is a donor to the Atlantic Council), joined Atlantic Council IN TURKEY Senior Director Defne Arslan in Istanbul for a discussion about the private sector's role in responding to the devastating earthquakes that hit on February 6. As the death toll from the earthquakes continues to rise—recently reaching 48,000 in Turkey alone, with over 115,000 injured—Özdemir reflected on the rescue efforts that have poured in from all over the country and the world and have saved countless lives. She also recounted how private-sector companies, including Limak Holdings, have stepped up by sending rescue equipment and personnel, providing materials and housing to impacted families, and rebuilding critical buildings and infrastructure. But with southeastern Turkey so vulnerable to earthquakes, what are the long-term solutions that those private-sector companies can take to avoid damage and, more importantly, loss of human life in the future?
Full interview
Featured Quotes
Here are a few highlights from the conversation.
On the wave of aid
"The help should be really continuous… This is such a big tragedy."
On the international community
"It was nice to see also a lot of help was provided [internationally]; not just [by] countries, but on a personal level."
On building for the future in southeast Turkey
"Every building, every structure has to be built responsibly and according to the codes of that earthquake region."
On the responsibility to build for resilience
"We cannot prevent [all] damage; but we have to prevent the damage to human life."
---
Further reading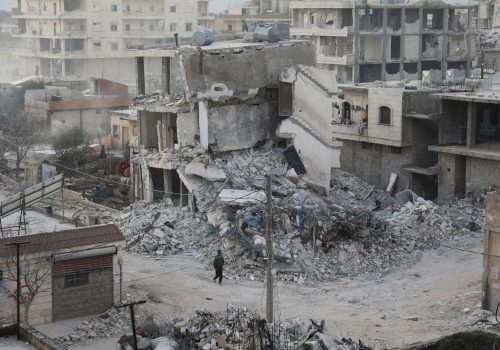 Fri, Mar 17, 2023
TURKEYSource By Pınar Dost
The disastrous earthquakes have brought the forgotten fate of Syrians and of Syria to the forefront of the US agenda in the region. They must not be forgotten again.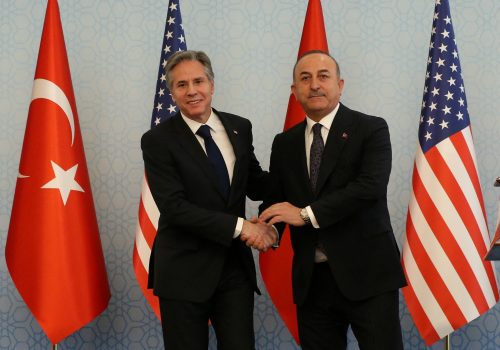 Mon, Feb 27, 2023
TURKEYSource By Atlantic Council IN TURKEY
Atlantic Council experts give their perspective on US secretary of state's visit to Turkey and Greece in the aftermath of Turkey's devastating earthquake.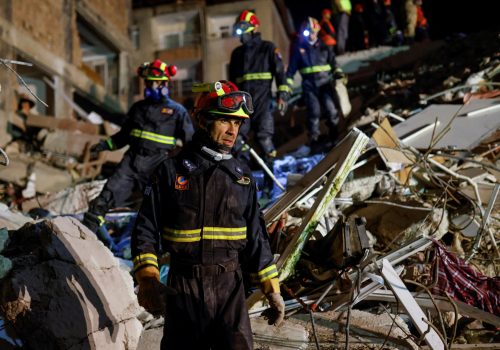 Tue, Feb 14, 2023
TURKEYSource By Grady Wilson
Turkey's allies and partners must continue to offer help and solidarity in dealing with the horrific earthquake. And for the United States, there's a significant opportunity for public diplomacy between two troubled allies.