Ukrainian military medic Yulia Paievska has a simple message for anyone who still believes in the possibility of a compromise peace with Putin's Russia. "They will not stop until they are stopped," she says.
Paievska's sobering assessment reflects her own personal experience on the front lines of the war and as a prisoner of the Russians. In the first weeks of the invasion almost one year ago, she served as a medic during the siege of Mariupol and witnessed firsthand how Putin's troops reduced this once thriving Ukrainian port city of half a million to ruins.
Harrowing bodycam footage recorded by Paievska as she treated wounded soldiers and civilians was smuggled from the besieged city by Associated Press journalists and helped alert the outside world to the scale of the unfolding humanitarian catastrophe. By the time these images reached international audiences, Paievska herself was already in Kremlin captivity.
The Ukrainian medic would spend a total of three months as a prisoner of war. She has since spoken at length about the appalling conditions she encountered during her time in Russian custody. Addressing US lawmakers in September 2022, Paievska described how numerous fellow prisoners including children as young as seven died in her arms as a result of torture or due to a lack of basic medical care. "In this torment of hell, the only things they felt before death were abuse and additional beatings."
The barbaric treatment of Ukrainian prisoners came as no surprise, she says. On the contrary, Paievska saw it as entirely in keeping with the everyday realities in today's Russia. "The Putin regime is a police state where everything is built on blood. They routinely torture their own people, so why should they take pity on me or any other Ukrainian prisoners?"
Paievska insists this traumatic experience has not robbed her of her humanity, but admits she is now more convinced than ever of the need to isolate Russia. "I have no feelings of hatred toward them, despite everything they did to me and my comrades. I see them as sick people. You cannot be angry with somebody for being ill, but the international community must do everything in its power to isolate them."
As the world watches the Russian invasion of Ukraine unfold, UkraineAlert delivers the best Atlantic Council expert insight and analysis on Ukraine twice a week directly to your inbox.
Throughout her incarceration, Paievska says the Russians she encountered frequently expressed hardline political opinions that closely mirrored the most radical forms of Kremlin propaganda. These unsolicited rants left a strong impression of popular support for the Russian invasion of Ukraine and made a mockery of attempts to blame Putin personally for the war. "They seem to sincerely believe Russia has a great mission to free the planet from capitalism, Western dominance, fascism, and other invented problems. They are convinced that only Russians have souls and think Russians will conquer the world."
These messianic delusions have helped feed a poisonous hatred of all things Ukrainian that shapes Russian attitudes toward the war. For years, the extremist brand of imperialistic Russian nationalism promoted by the Putin regime has portrayed any expressions of Ukrainian independence as hostile acts of anti-Russian betrayal. This warped logic set the stage for the widespread war crimes that have accompanied Russia's full-scale invasion of Ukraine. "They are absolutely sure there is no such thing as the Ukrainian nation and regard us all as misguided Russians," says Paievska. "As far as they are concerned, the Ukrainian state does not exist and neither does the Ukrainian language. To them, we are fools and traitors for rejecting Russia."
Paievska was already a widely respected and well-loved figure in Ukraine long before her role in the siege of Mariupol and subsequent imprisonment brought her to international attention. Better known to the Ukrainian public by her nickname "Taira," she first volunteered as a medic during the country's 2013-14 Revolution of Dignity. When Russia responded to the fall of Ukraine's pro-Kremlin government in February 2014 by invading Crimea and eastern Ukraine's Donbas region, Paievska headed east as part of a vast volunteer movement that succeeded in saving the country from partition.
In the years following 2014, Paievska emerged as a symbol of the everyman ethos characterizing Ukraine's ongoing national struggle against Russian aggression. Her release from captivity in summer 2022 was personally announced by Ukrainian President Volodymyr Zelenskyy and sparked an outpouring of emotion across the country. When Time Magazine named Zelenskyy and "the Spirit of Ukraine" jointly as its 2022 Person of the Year, she was one of a handful of Ukrainians depicted on the cover page alongside the Ukrainian leader. Likewise, when Ukraine was collectively awarded the European Union's annual Sakharov Prize in December 2022, Paievska was among the small delegation chosen to receive the award on behalf of her country.
Brussels is only one of numerous Western capitals Paievska has visited since her release. Regular engagement with Ukraine's international partners has left her concerned over outside perceptions of the threat posed by Putin's Russia. "I am not sure everyone fully appreciates how serious the situation is," she says. "Many still seem to think that only Ukraine is in danger and refuse to believe Russia will go further. This is a dangerous mistake. We Ukrainians were also once absolutely sure an invasion was impossible and it happened all the same. In reality, Russia will go as far as we let them."
Despite these misgivings, Paievska has been encouraged by the strength of international backing for Ukraine and says this support will likely define the ultimate outcome of the war. She acknowledges that Western arms have played a crucial role in disrupting Putin's invasion plans but stresses that military aid to Ukraine must be urgently expanded. "We desperately need weapons, weapons, and more weapons. If we don't receive the supplies we need, we will not be able to stop Russia, despite the courage of our troops and the resilience of our nation."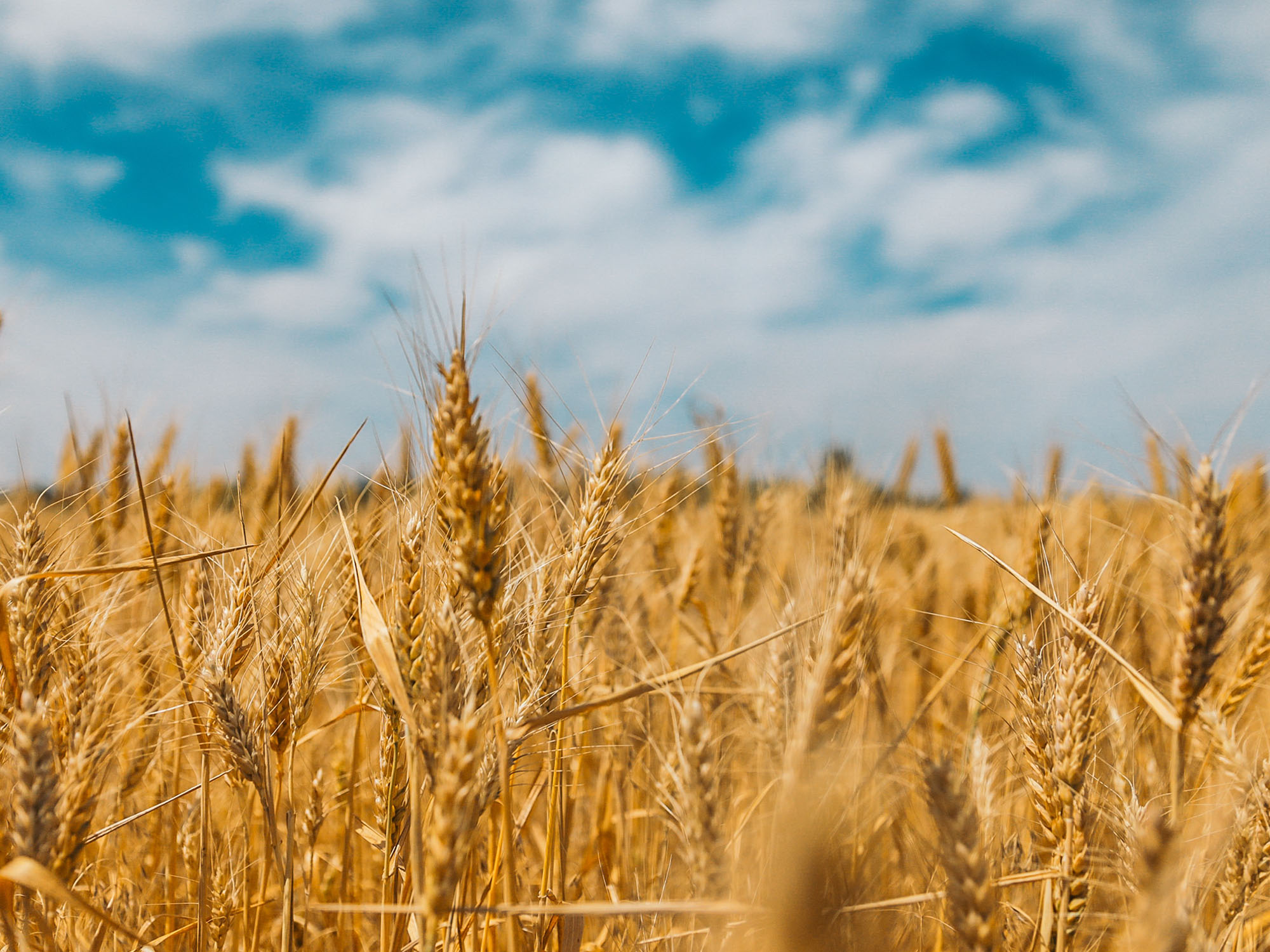 As the Russian invasion approaches the one-year mark, few expect hostilities to end any time soon. In recent months, Putin has mobilized hundreds of thousands of additional Russian troops and begun the methodical destruction of Ukraine's civilian infrastructure. He is now attempting to place the Russian economy on a war footing while preparing domestic audiences for the prospect of a long war.
Paievska is under no illusions regarding the gravity of the challenges that lie ahead but is confident Ukraine will eventually prevail. She sees the current conflict as part of a far longer fight against Russian imperialism stretching back centuries, and is convinced the present generation of Ukrainians have the necessary resolve to bring Europe's last great independence struggle to a successful conclusion.
Reflecting on the historic roots of today's Ukrainian resistance, Paievska recalls a series of atrocities that serve as grim milestones of Russian imperialism in Ukraine. Her starting point is the early eighteenth-century sack of Ukrainian Cossack capital city Baturyn by Russian imperial troops, which was accompanied by the massacre of an estimated ten thousand Ukrainian civilians. "Ukrainians have not forgotten Baturyn," she says. "We have not forgotten the forced famines and the mass executions and the deportations. The genocide of the Ukrainian nation has been going on for more than 300 years. How much longer can this continue? How much more blood must be shed?"
Ultimately, it is this sense of historic mission that Paievska believes will help Ukraine win the war. While modern Russia remains trapped in the imperial past, she argues that Ukrainians have a clear and compelling vision of their future as an independent European democracy. "We are ready to sacrifice a lot for victory because we know we are fighting for the freedom of our children and grandchildren. We are fighting to finally end this three hundred year struggle."
Peter Dickinson is Editor of the Atlantic Council's UkraineAlert Service.
Further reading
The views expressed in UkraineAlert are solely those of the authors and do not necessarily reflect the views of the Atlantic Council, its staff, or its supporters.


The Eurasia Center's mission is to enhance transatlantic cooperation in promoting stability, democratic values and prosperity in Eurasia, from Eastern Europe and Turkey in the West to the Caucasus, Russia and Central Asia in the East.
Follow us on social media
and support our work