On Friday, June 18, the Africa Center hosted a private conversation on the situation in the Horn of Africa in advance of the June 21 Ethiopian general elections. The conversation featured Finnish Minister for Foreign Affairs H.E. Pekka Haavisto, who visited Ethiopia and Gulf states earlier this year under the mandate of European Union High Representative Josep Borrell. Africa Center Senior Fellow Mr. Cameron Hudson moderated the discussion, and Director Amb. Rama Yade provided opening remarks.
In his remarks, the Minister provided a readout of his February and April trips to the region, describing stakeholder meetings and the status of humanitarian access and reporting. He also commented on the negotiations surrounding the Grand Ethiopian Renaissance Dam (GERD), due for its second filling this summer, and regional border disputes.
Throughout the subsequent discussion, participants engaged the Minister on election implications, expectations around Prime Minister Abiy's post-election policy, the role of regional organizations, and the parameters for a credible national reconciliation. Hudson closed, remarking that the conversation is a reflection of the importance of US and EU cooperation on key regional issues.
Further reading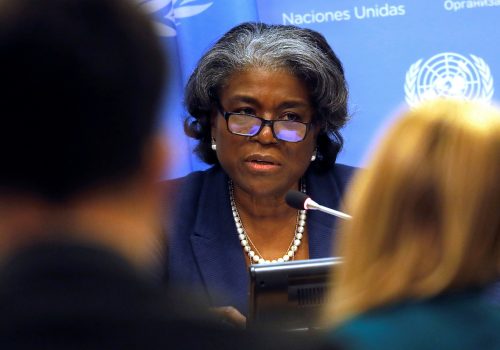 Tue, May 25, 2021
Thomas-Greenfield spoke about US President Joe Biden's outlook on Africa with Ambassador Rama Yade, director of the Atlantic Council's Africa Center, at an event celebrating Africa Day and introducing the Africa Center's new team and mission.
New Atlanticist by Katherine Walla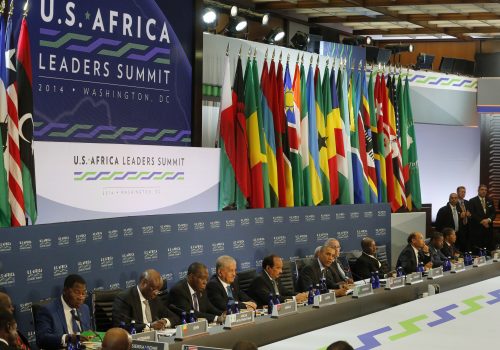 Tue, Jun 1, 2021
The last few decades of global Africa policy can be defined in a single word: summitry. After five years of absence from the summit stage, a revived US-Africa summit under the Biden administration is a no-brainer.
AfricaSource by Aubrey Hruby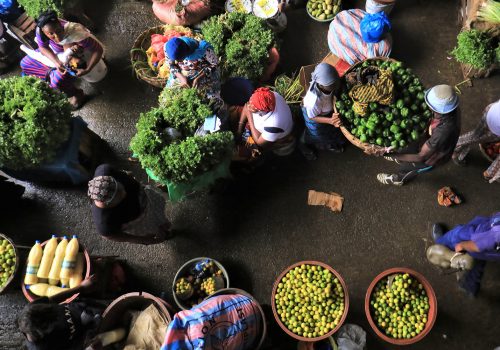 Tue, May 25, 2021
Biden can further build ties with Africa: He should do so not only because these countries have long been underrepresented within leading multilateral organizations, but also because they offer innovative solutions to global challenges including terrorism, climate change, migration, debt, and COVID-19.
AfricaSource by Rama Yade