The Atlantic Council's Europe Center hosted an Atlantic Council Front Page event featuring Executive Vice-President of the European Commission Margrethe Vestager on March 31, 2023.
Since 2019, the European Commission has prioritized Europe's green and digital transitions as major priorities, for which Vestager has a leading responsibility among the College of Commissioners. Much has changed for Europe, the transatlantic relationship, and the world since 2019, most notably with the COVID-19 pandemic and Russia's full-scale invasion of Ukraine. Amid these concurrent crises, Europe continues to chart its way towards a green and digital transition, including with plans to change the European Union's (EU) temporary state aid crisis framework and the bloc's approach to global economics, new investments in green and digital technologies, and the EU's continued efforts as a standard-setting digital regulator.
On her visit to the United States, Vestager joined the Atlantic Council to discuss how the EU has adapted following the pandemic and in response to Russia's war in Ukraine to address the geopolitical moment and its economic challenges. The conversation also examined the latest on Europe strategic autonomy agenda and the role of the transatlantic partnership.
An #ACFrontPage event
Atlantic Council Front Page is our premier live ideas platform for global leaders to discuss the defining challenges of our time. #ACFrontPage is a high-level event series featuring top newsmakers across multiple digital platforms. Harnessing the convening power and expertise of the Council's sixteen Programs and Centers, #ACFrontPage leverages the Council's capabilities in social media, press, and digital outreach to spotlight the world's most prominent leaders and the most compelling ideas across sectors and engage new audiences eager for nonpartisan and constructive solutions to current global challenges. This widely promoted program features the Council's most important guests and content serving as the highlight of our programming.


Featuring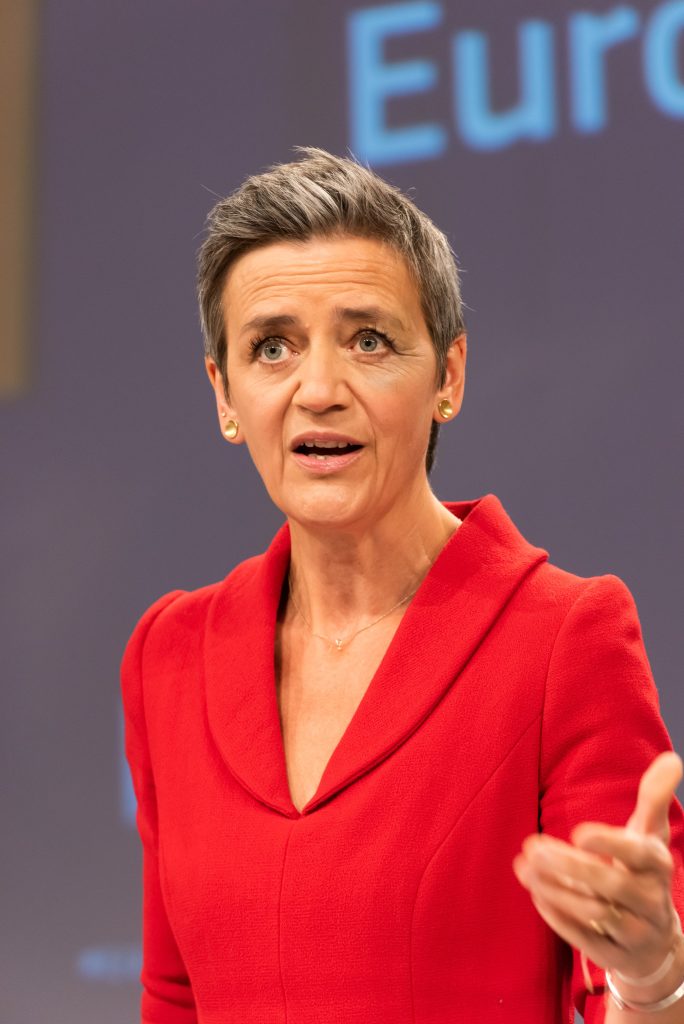 H.E. Margrethe Vestager
Executive Vice-President of the European Commission
In conversation with
Opening remarks by
Related content