On the night of February 27, 2015, an unknown assailant shot and killed Russian opposition leader Boris Nemtsov directly outside the Kremlin walls in Moscow. Despite an official investigation into the murder, three years later his death remains shrouded in suspicion. Some suspect Russian authorities at least tacitly approved the assassination of Nemtsov who increasingly called attention to Russia's involvement in the war in eastern Ukraine. A leading figure in Russian politics, from his governorship of Nizhny Novgorod to his political campaigns running against Vladimir Putin, Boris Nemtsov played a large role in Russia's transformation in the post-Soviet era.
This event commemorates the third anniversary of Nemtsov's passing and convenes the authors of Boris Nemtsov and Russian Politics: Power and Resistance to discuss his legacy and impact on Russian politics. Ambassador John Herbst, director of the Atlantic Council's Eurasia Center and Dr. Alexandra Yatsyk, co-editor of Boris Nemtsov and Russian Politics: Power and Resistance and visiting fellow at the Institute for Russian and Eurasian Studies at Uppsala University present introductory remarks.
The book discussion features Dr. Henry Hale, Professor of Political Science and International Affairs and Co-Director, Program on New Approaches to Research and Security in Eurasia, Elliott School of International Affairs, The George Washington University; Vladimir Kara-Murza, Chairman, Boris Nemtsov Foundation for Freedom; Vice Chairman, Open Russia; David Kramer, Senior Fellow, Vaclav Havel Program for Human Rights and Diplomacy, Steven J. Green School of International and Public Affairs, Florida International University; Dr. Kateryna Smagliy, Director, Kennan Institute Kyiv Office. The discussion is moderated by Melinda Haring, Editor, UkraineAlert.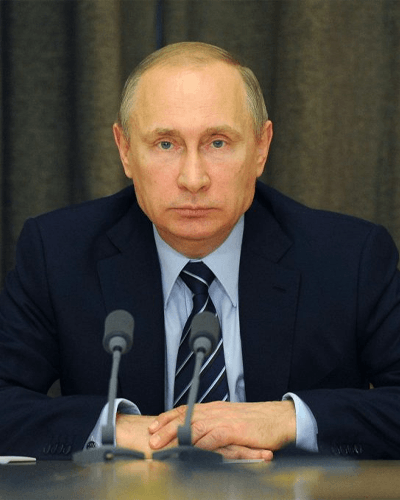 The Kremlin and the Russian people
Putin's Russia
Russia was the dominant republic in the former Soviet Union and took tentative steps toward an open society and market economy in the 1990s. But during the early 2000s, under leader Vladimir Putin, its direction changed. At the end of the 1990s, this quasi-democracy pivoted to an authoritarian direction.


The Eurasia Center's mission is to enhance transatlantic cooperation in promoting policies that strengthen stability, democratic values, and prosperity in Eurasia, from Eastern Europe in the West to the Caucasus, Russia, and Central Asia in the East.