As the Czech Republic and Russia spar over groundbreaking reports of Russian intelligence operations in Czechia, key lessons emerge about the Kremlin's tactics, goals, and the ability to exploit openings from foreign governments to attempt operations with impunity. Importantly, these operations were not just designed to harm Czechia—the 2014 destruction of arms depots holding weapons bound for Ukraine link these attacks to the Kremlin's broader hybrid war against Kyiv, and show an early operation carried out by the same officers responsible for some of the most high-profile Kremlin attacks on foreign soil in recent years. With diplomatic expulsions and talk of further measures to hold Moscow accountable for killings on Czech soil, this crisis is fast becoming the latest significant flashpoint in Russia's relations with Europe.
Ambassador John Herbst, director of the Atlantic Council's Eurasia Center, will open the event with welcome remarks, followed by keynote remarks from H.E. Jakub Kulhánek, minister of foreign affairs for the Czech Republic. The event will feature a discussion with Ambassador Daniel Fried, Weiser Family Distinguished Fellow at the Atlantic Council, Jakub Janda, director of the European Values Center for Security Policy, Ambassador Jaroslav Kurfürst, special envoy for the Eastern Partnership at the Czech Ministry of Foreign Affairs, and Laure Mandeville, senior reporter at Le Figaro and nonresident senior fellow at the Atlantic Council's Europe Center, moderated by Alena Kudzko, director of the GLOBSEC Policy Institute.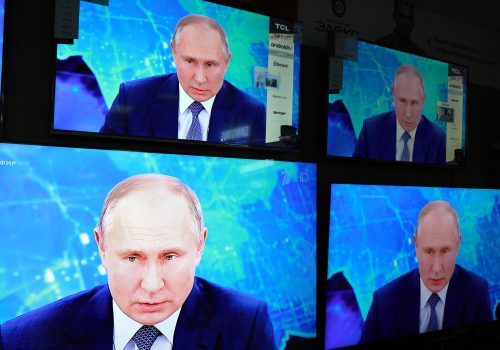 Tue, Feb 16, 2021
Putin the Poisoner: Russian President Vladimir Putin has adopted a poisonous approach to international politics in a bid to defend his own authoritarian regime by dividing, discrediting, and destabilizing the democratic world.
UkraineAlert by Peter Dickinson

Mon, Jun 29, 2020
"The United States and its democratic allies have options," to push back against Moscow, but they must "think through the challenge with care and in context of the larger challenge Putin poses for us," Daniel Fried says.
New Atlanticist by David A. Wemer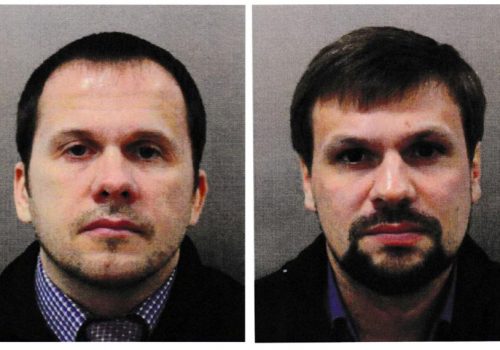 Thu, Mar 12, 2020
Kremlin-linked assassinations are being exposed on a regular basis across Europe. Is this a sign of Russian sloppiness, or does Moscow want the world to now that it acts with impunity on the global stage?
UkraineAlert by Doug Klain