On Wednesday, June 10, experts from around the world discussed what will happen when the United Nations arms embargo expires on October 18.
The Trump administration is trying to persuade other UN Security Council members to agree to a new arms embargo, in part by threatening to invoke the "snapback" provisions of the 2015 Joint Comprehensive Plan of Action (JCPOA) that can only be invoked by a "participant" in the JCPOA—which the Trump administration earlier said the United States no longer is.
Whether the arms embargo expires or is extended will have major implications for the United States' partners, competitors, and the region. Will Russia or China likely sell new arms to Iran, and will that stabilize or de-stabilize the region? What kind of weapons would the Iranian government want to purchase, and can it afford to do so? How do Israel, Turkey, or the Arab states in the Gulf view the potential for Iran to update its conventional weaponry? What is the role of Europe? Are there mechanisms beyond a US snapback that could extend the arms embargo?
To address these questions, the Atlantic Council invited experts to identify what US policymakers should know about how various countries are approaching this issue.
Speakers
Dr. Robert Czulda, Assistant Professor of Political Studies, University of Lodz – Poland
Ambassador Michel Duclos, Nonresident Senior Fellow, Atlantic Council
Col. (res.) Udi Evental, Senior Research Fellow, IDC Herzliya
Ms. Kirsten Fontenrose, Director, Scowcroft Middle East Security Initiative, Atlantic Council
Dr. Jonathan Fulton, Nonresident Senior Fellow, Atlantic Council
Dr. Şaban Kardaş, Associate Professor of International Relations, TOBB-ETU University (Ankara)
Dr. Mark Katz, Nonresident Senior Fellow, Atlantic Council
Ms. Barbara Slavin, Director, Future of Iran Initiative, Atlantic Council
Mr. Thomas S. Warrick, Nonresident Senior Fellow and Director, Future of DHS Initiative, Atlantic Council
Mr. William F. Wechsler, Director, Rafik Hariri Center & Middle East Programs, Atlantic Council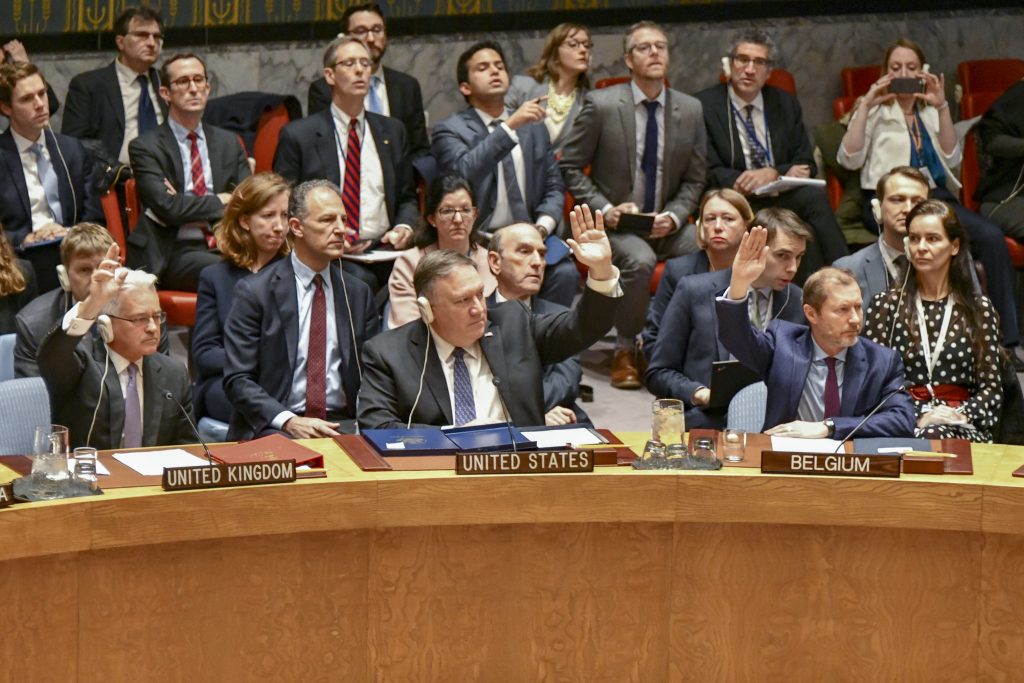 United Nations arms embargo on Iran
How will the world react? The Middle East Programs presents a series of global perspectives on how the world is approaching the October 2020 expiration of the UN arms embargo on Iran.