This year marks the thirtieth anniversary of diplomatic relations between China and Saudi Arabia. Over the past three decades, the bilateral relationship has transitioned from one of marginal importance for both countries to a comprehensive strategic partnership, largely on the back of a trade relationship founded on energy. This progression, while benefiting Saudi Arabia economically, complicates its relationship with the United States, forcing leadership to decide how to effectively manage a balanced approach between the two superpowers.
On Tuesday, August 25, from 8:30 a.m. to 10:00 a.m., the Atlantic Council's Scowcroft Middle East Security Initiative hosted a virtual launch event for a new report, "Strangers to Strategic Partners: Thirty Years of Sino-Saudi Relations," by Dr. Jonathan Fulton, an Atlantic Council nonresident senior fellow and assistant professor of political science at Zayed University in Abu Dhabi.
Dr. Wu Bingbing, associate professor in the department of Arabic language and culture at Peking University and senior research fellow at the Institute of International and Strategic Studies; Ms. Kirsten Fontenrose, director of the Atlantic Council's Scowcroft Middle East Security Initiative; and Dr. Mohammed Al-Sudairi, head of the Asian Studies Unit at the King Faisal Center for Research and Islamic Studies, will join a conversation moderated by Richard McGregor, award-winning journalist and senior fellow at the Lowy Institute, to discuss the report's findings and recommendations for the future of the Sino-Saudi relationship.
Speakers
Dr. Wu Bingbing
Associate Professor, Department of Arabic Language and Culture; Senior Research Fellow, Institute for International and Strategic Studies
Peking University
Ms. Kirsten Fontenrose
Director, Scowcroft Middle East Security Initiative
Atlantic Council
Dr. Jonathan Fulton
Nonresident Senior Fellow, Middle East Programs
Atlantic Council
Assistant Professor of Political Science
Zayed University
Dr. Mohammed Al-Sudairi
Head, Asian Studies Unit
King Faisal Center for Research and Islamic Studies
Moderator
Mr. Richard McGregor
Senior Fellow
Lowy Institute
Read the report
Related content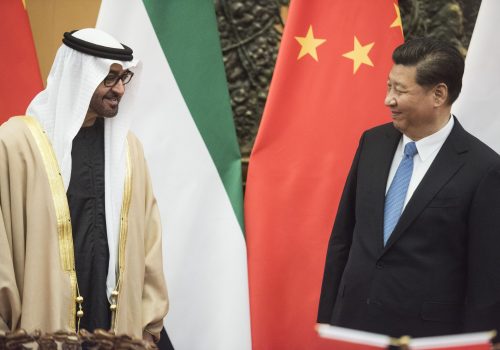 Wed, Jul 15, 2020
China has deeply entrenched interests across the region and mature relationships with many relevant Arab countries, most of which do not look favorably upon Iran.
MENASource by Jonathan Fulton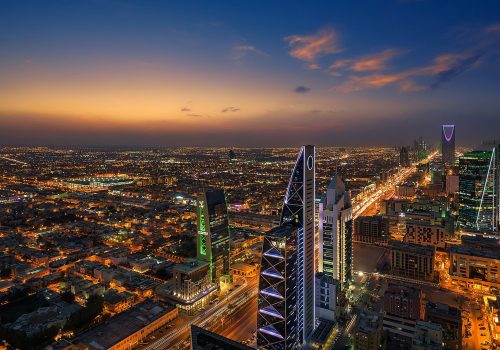 Wed, Jun 17, 2020
Executive summary When global oil prices collapsed in summer 2014, Saudi Arabia confronted one of the most daunting economic challenges of its modern history. Upon ascending to the throne the following year, King Salman bin Abdulaziz Al Saud and his son Mohammed bin Salman Al Saud (now the crown prince) responded by developing an ambitious […]
In-Depth Research & Reports by Stephen Grand, Katherine Wolff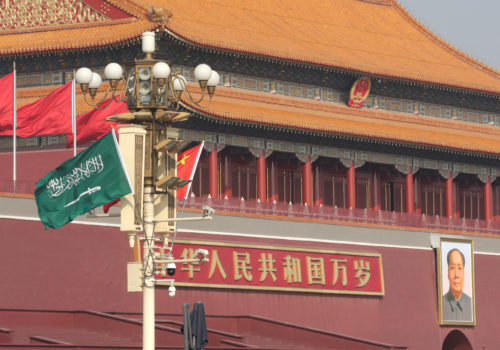 Wed, Jun 5, 2019
A quiet shift in geopolitics has been taking place, with East Asia and the Middle East drawing closer together. Energy trade explains part of this, as Japan, South Korea, and China are consistently among the largest export markets for Middle East oil and gas. In the case of China, the relationships have moved beyond economic […]
Report by Jonathan Fulton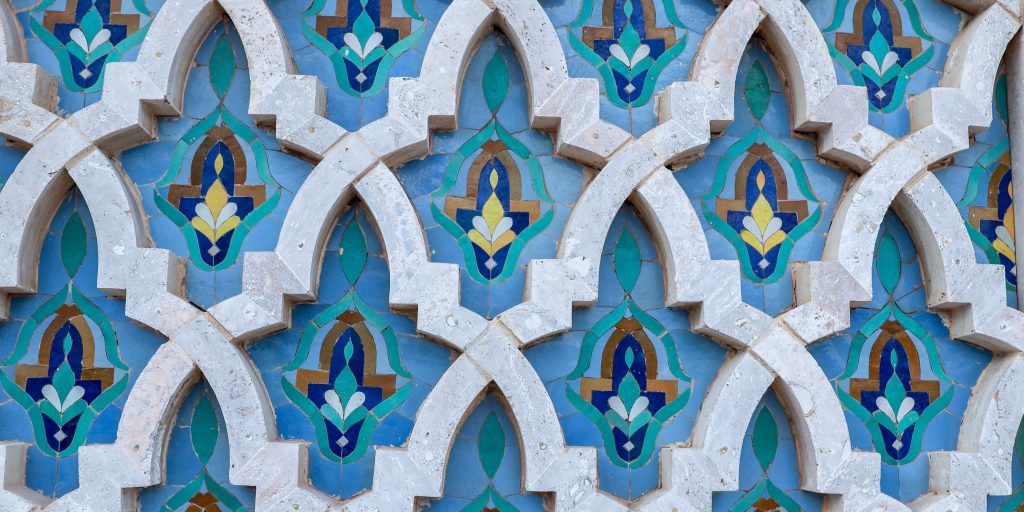 Working with allies and partners in Europe and the wider Middle East to protect US interests, build peace and security, and unlock the human potential of the region.