Crisis in the Gulf
Featured commentary & analysis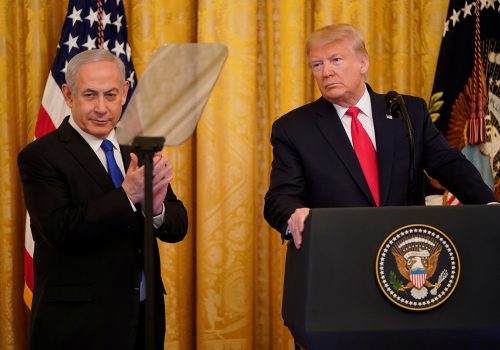 Tue, Jan 28, 2020
"The sad irony is that the peace process desperately needs new ideas, even if the ideas revealed today and the means by which they were developed and announced were not ideal," William Wechsler says. "And given the longstanding positions taken by the current Israeli and Palestinian leaders, the only credible source for those new ideas is the United States."
New Atlanticist by Daniel J. Samet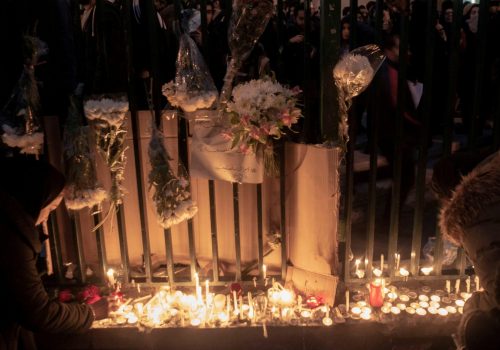 Wed, Jan 15, 2020
Angry Iranians continue to demand accountability after authorities admitted to mistakenly downing a passenger airplane in Tehran.
IranSource by Anonymous

Wed, Jan 15, 2020
The Committee meeting examined the homeland security implications of the recent escalation in US-Iran tensions in the wake of the killing of Qasem Soleimani. Witnesses were given time to present opening statements to address possible retaliation followed by questions posed by committee members. Nonresident Senior Fellow Thomas S. Warrick presented four ways in which Iran threatens the homeland: terrorism, cyber-attacks, disinformation, and influence operations. Warrick underscored the imminent threat posed by Iranian cyber-attacks, "Mr. Chairman, the possibility of a terrorist attack by Iran here in the homeland is that, a possibility, but cyber-attacks are a certainty."
Congressional Relations by Atlantic Council
Featured in-depth research & reports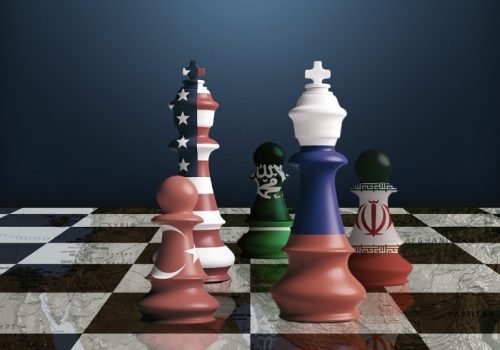 Tue, Oct 8, 2019
The idea of a 'Russian resurgence' in the Middle East set against a perceived American withdrawal has captured the attention of policymakers and scholars alike, warranting further examination.
Report by Karim Mezran and Arturo Varvelli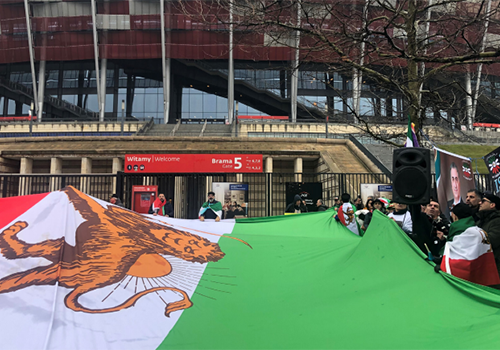 Fri, Jun 28, 2019
While facing sobering external challenges, Iran has not lost sight of its domestic and expatriate political opposition.
Issue Brief by Borzou Daragahi
Thu, May 30, 2019
Russia is once again a major player in the Middle East. Moscow has notably backed the regime of Syrian President Bashar al-Assad, while it has a growing footprint in Iran, Turkey, and the Gulf. Russia's return to the region has posed significant challenges for transatlantic policymaking in this era of renewed great-power competition. This new […]
Issue Brief by Mark N. Katz
Experts
Past events