Featured commentary & analysis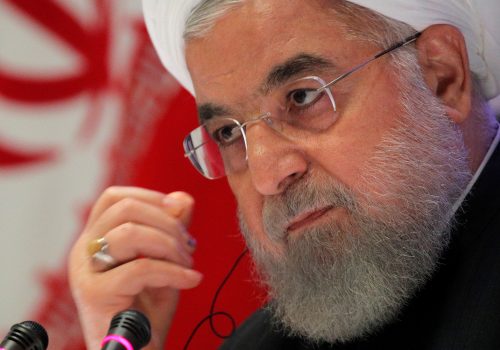 Wed, May 6, 2020
The US administration is proving unmoved by arguments that the severity of the coronavirus in Iran merits a lifting of sanctions. This is for two reasons. Washington believes that the regime in Tehran is leveraging the virus for its own power consolidation, and there is no US political disincentive, domestically or internationally, for keeping sanctions pressure on.
New Atlanticist by Kirsten Fontenrose

Thu, Apr 23, 2020
In a tweet on April 22, US President Donald Trump announced that he ordered the US Navy to destroy any Iranian boats harassing US warships. While the tweet may seem like new and escalatory guidance from the Commander in Chief to his forces in the region and an indication of a substantial increase in tensions between the United States and Iran, it is neither.
IranSource by Vice Admiral John Miller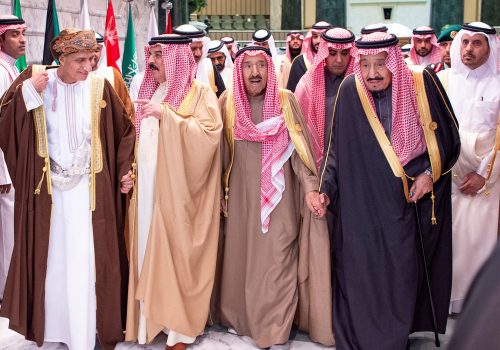 Tue, Mar 31, 2020
With interests on both sides of the conflict and much to lose if it worsens, the Gulf Cooperation Council (GCC) is the one organization that could be a hero here, kickstarting a chain reaction that arrives at de-escalation without any party losing face.
New Atlanticist by Kirsten Fontenrose
Featured in-depth research & reports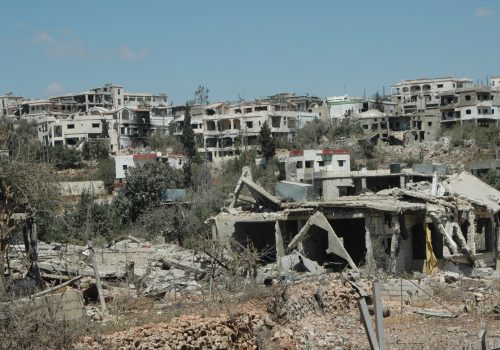 Wed, May 13, 2020
The Atlantic Council has released a new report, "Counting the Cost: Avoiding Another War between Israel and Hezbollah," authored by Nicholas Blanford and Assaf Orion.
In-Depth Research & Reports by Nicholas Blanford and Assaf Orion

Mon, May 4, 2020
Read the Middle East Program's new paper on the use of weaponized drones in the Middle East, with recommendations for policymakers.
Issue Brief by Dr. Scott Crino and Conrad "Andy" Dreby

Tue, Feb 11, 2020
This brief begins with a discussion of the modern Iranian state's approach to information and information control. It proceeds to a history of the Iranian Internet. Next, it examines the evolution of Iranian digital influence operations, followed by a discussion of the broader information conflict in which they take place. The brief concludes by considering the future nature and intent of Iran's clandestine digital activities.
Report by Emerson T. Brooking, Suzanne Kianpour
Experts
Past events