COVID-19 has rattled oil markets and disrupted supply chains, spurring discussion over oil-producing countries' abilities to maintain resilience and diversify their energy portfolios. National oil companies in particular are under significant pressure, given their role as major contributors to national budgets. Mele Kyari is no stranger to this pressure. As group managing director of the Nigerian National Petroleum Corporation, he has been responsible for guiding Nigeria's national oil company through the severe volatility fueled by the COVID-19 pandemic and oil supply negotiations.
Event recap
On June 12, 2020, the Atlantic Council Global Energy Center hosted Mele Kyari, group managing director of the Nigerian National Petroleum Corporation (NNPC), for a virtual "fireside chat" to discuss the global oil market and Nigeria's response to unprecedented market volatility in the wake of COVID-19. Helima Croft, managing director and global head of commodity strategy at RBC Capital Markets, moderated the discussion.
Kyari began by discussing how significantly COVID-19 has disrupted the oil and gas markets, emphasizing that both oversupply and historically low demand have contributed to the market spiral. There was already excess supply in the market prior to COVID-19, Kyari noted, making correction even more challenging. Nigeria was therefore eager to comply with the Organization of the Petroleum Exporting Countries + (OPEC+) production cut agreement to address these severe imbalances, which he said was in the best interest of the global economy. With increasing conformity and participation from oil producers in these supply cuts, Kyari predicts that the cuts will not need to extend past August.
Nigeria is the largest economy in Africa and has had a robust democratic government for over twenty years, Kyari explained. He asserted that these conditions have created many opportunities for investment in Nigeria. Approximately 70 percent of West Africa's gasoline supply now comes from Nigeria, demonstrating the country's strong and growing energy sector. Further, the government is working to reform Nigeria's fiscal environment to attract more investment into the oil and gas industry. Kyari expects new petroleum legislation that will facilitate competition and increase transparency for investors to pass by the end of the year.
This raised an important question from the audience: what has changed in Nigeria that makes this legislation realistic now compared to failed attempts in the past? Kyari explained that the structure of the bill ensures a competitive environment. There was also increased engagement with partners and stakeholders during the legislative process, ensuring achievable outcomes and measures for the industry. Finally, commitment from President Buhari and a new drive from leadership to enforce these changes makes Kyari optimistic that these reforms will be enacted and enforced.
Kyari continued by discussing other upcoming improvements in Nigeria's oil and gas industry, focusing in particular on eliminating fuel subsidies. Nigeria has struggled with domestic fuel subsidies for years, particularly in "subsidizing consumption" of oil and gas. The government pays $2 to $3 billion annually in subsidies, leading to the underfunding of necessary public services. In response to a question regarding potential public pushback on a rise in oil prices due to removed subsidies, Kyari said that a gradual transition to higher prices would be manageable, giving consumers ample time to adjust to the market shift. Additionally, he said that the redirection of funds into other valuable public benefits would bolster popular support for such a change.
In his concluding remarks, Kyari highlighted the domestic changes that have made investors more comfortable engaging with opportunities in Nigeria. President Buhari was elected on an anti-corruption campaign, with the NNPC operating on the principles of "transparency, accountability, and performance excellence." Kyari is confident that these tenets, coupled with the growing economy and strong democratic government, are indicative of a promising economic future for Nigeria.
Featuring
Mele Kyari, group managing director, Nigerian National Petroleum Corporation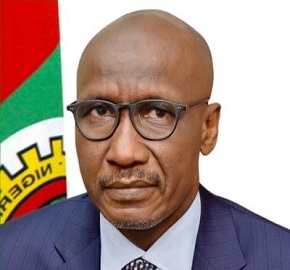 Mele Kyari is the group managing director of the Nigerian National Petroleum Corporation (NNPC), a position to which he was appointed in July 2019. Prior to his appointment by Nigerian President Muhammadu Buhari, Mr. Kyari served as Nigeria's National Representative to OPEC and held a variety of management positions in the NNPC's crude oil marketing division. Before joining the NNPC, Mr. Kyari served as an exploration geophysicist and Abuja operations manager of the National Petroleum Investment Management Services, a seismic data processing geophysicist with an NNPC subsidiary, and an employee of the Nigerian Geological Survey Agency. He holds a bachelor's degree in geology and earth science from the University of Maiduguri and fulfilled his National Youth Service Corp requirement as a well site geologist with the Directorate of Foods, Roads, and Rural Infrastructure in Nigeria.
Moderated by
Dr. Helima Croft, managing director and global head of commodity strategy, RBC Capital Markets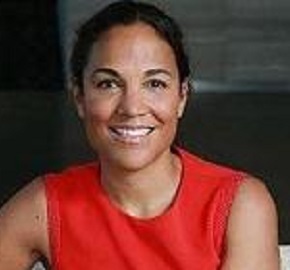 Dr. Helima Croft is a managing director and global head of commodity strategy at RBC Capital Markets. She specializes in geopolitics and energy, leading a team of commodity strategists that cover energy, metals, and cross-commodity investor activity. Dr. Croft is a member of the National Petroleum Council, a select group of individuals who advise, inform, and make recommendations to the secretary of energy with respect to any matter relating to oil and natural gas.
She also is a CNBC contributor, a member of the channel's exclusive family of experts, and is a life member of the Council on Foreign Relations. Dr. Croft joined RBC Capital Markets from Barclays, where she was a managing director and head of North American commodities research. Prior to that, she worked in Lehman's Business Intelligence group, the Council on Foreign Relations, and the Central Intelligence Agency, where she focused on geopolitics and commodities.
Dr. Croft has received many industry accolades throughout her career, including Breaking Energy's Top Ten New York Women in Energy and received her PhD in economic history from Princeton in 2001.
Related content
Learn more about the Global Energy Center