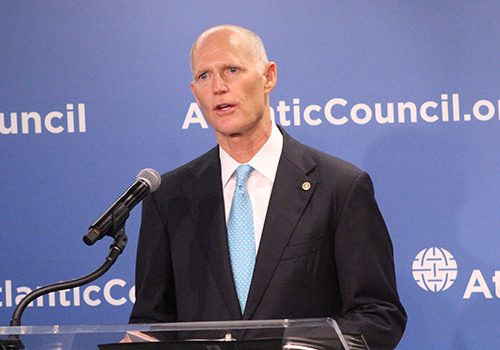 Thu, Jun 20, 2019
US Sen. Rick Scott (R-FL) blasted Russian President Vladimir Putin's support for Nicolás Maduro's regime in Venezuela, saying on June 20 that the Russian president is a "co-conspirator" in Maduro's human rights abuses.
New Atlanticist by Jason Marczak, John E. Herbst, Mark D. Simakovsky,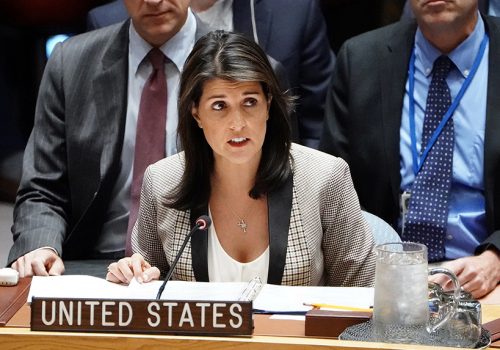 Mon, Nov 26, 2018
The United States should also work quickly and quietly to engage both the Russian and Ukrainian governments on the incident, warning them of the risks of further provocations and the need to find a way to ensure full and responsible Ukrainian access to its cities on the Sea of Azov.  
New Atlanticist by Mark D. Simakovsky,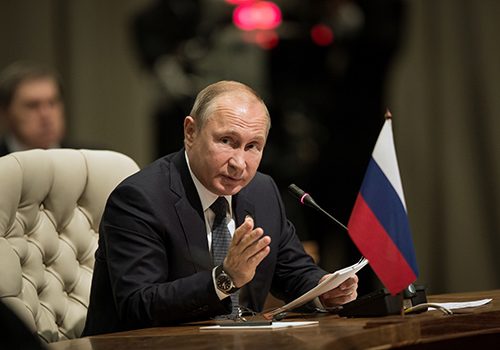 Wed, Aug 8, 2018
On August 8, the Russian newspaper Kommersant published a draft of what they claim is the new Defending American Security from Kremlin Aggression Act (DASKAA), a bill US senators introduced on August 2 that aims to punish Moscow for its interference in American elections, its continued support for the Bashar al-Assad regime in Syria, and […]
New Atlanticist by Anders Åslund, Brian O'Toole, Daniel Fried, John E. Herbst, Mark D. Simakovsky,
Mark David Simakovsky is a nonresident senior fellow at the Atlantic Council's Eurasia Center and serves as vice president at Beacon Global Strategies, LLC. Throughout his career, Mr. Simakovsky has worked on a wide variety of national security issues, including defense policy, strategy, budget formulation, and congressional affairs. He has significant regional experience in Europe and Eurasia.
Prior to joining Beacon in February 2015, Mr. Simakovsky was the Europe/NATO chief of staff in the Office of the Secretary of Defense for Policy. In this position, he helped oversee the Department's European force posture, regional engagement, deterrence and reassurance initiatives in the wake of the Ukraine crisis. Previous to this position, Mr. Simakovsky was the Russia country director in the Office of the Secretary of Defense for Policy, where he helped lead the Department's response to the Russia-Ukraine crisis. In this position, Mr. Simakovsky advised senior Department of Defense leadership on crisis response options for the Russia-Ukraine conflict. In the wake of the immediate crisis, he was the lead writer on the Department's new strategy for Russia and played a critical role in developing Department of Defense posture and planning updates for Russian contingencies.
In 2013, Mr. Simakovsky was a Brookings congressional national security fellow in the office of Senator Mark Warner where he supported the Senator on defense, foreign affairs, energy and homeland security issues. From 2012 to 2013, Mr. Simakovsky served as the inaugural Ronald D. Asmus nonresident policy entrepreneur fellow at the German Marshall Fund, publishing a strategy on NATO enlargement.
From 2008-2012, Mr. Simakovsky was the Eurasia strategy advisor/NATO coordinator and country director for Georgia/Moldova in the Office of the Secretary of Defense for Policy. He managed all regional issues and strategy development, including playing a key role in NATO-Russia missile defense engagement, NATO-Georgia relations and developing NATO partnerships across Europe's east. As Georgia country director, Mr. Simakovsky led Pentagon planning efforts and response to the August 2008 Russia-Georgia War. He crafted and helped implement policies that defined US defense relations with Georgia and played a critical role in supporting Georgia's deployments to Iraq and Afghanistan.
Mr. Simakovsky began his government service in 2006 as a presidential management fellow (PMF) in the Office of Russian Affairs, U.S. Department of State.
He is currently a term member of the Council on Foreign Relations and is a member of the NATO and Atlantic Council's Young Emerging Leaders Program. Mr. Simakovsky earned his masters in science in foreign service from Georgetown University in 2005. While at Georgetown, he was a foreign language and area studies fellow (FLAS) in Russian, and received an Institute for the Study of Diplomacy Grant to Georgia. He returned to live in Georgia after graduation as a US Fulbright Scholar. In 2004, he completed language training at St. Petersburg State University. In 2002, Mr. Simakovsky completed a bachelor of arts in diplomacy and foreign affairs from Miami University (Oxford) where he received honors distinction for a senior thesis on Russian President Vladimir Putin's foreign policy.