The use of drones as weapons in the Middle East and North Africa has grown rapidly in recent years, especially as non-state actors from the Houthis in Yemen to militants in Syria seek to level the playing field. Often powered by widely available commercial technology, these systems present a real and present security challenge. What should policymakers do to adapt to this new threat? How can they best structure defenses and leverage available technology to protect key assets?
"Drone Attacks Against Critical Infrastructure," by Dr. Scott Crino and Conrad "Andy" Dreby, addresses these questions and more. Crino is founder and CEO and Dreby is director of red-teaming at Red Six Solutions, LLC.
The authors analyze developments in the use of weaponized drones in the Middle East and beyond, exploring how regional policymakers can adapt to mitigate this threat.
A discussion with the authors about this issue brief, including a demonstration of several drones, was held on Wednesday, May 27, 2020. Watch the discussion here.
Related content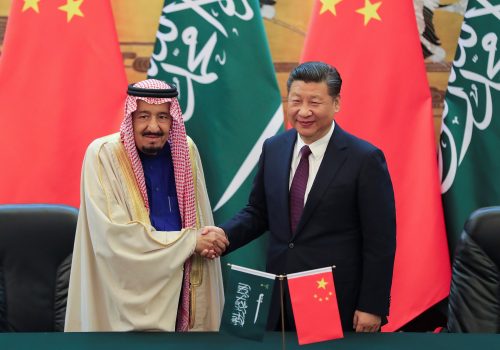 Fri, Sep 20, 2019
The attack on Saudi Arabia could be another factor that leads to a more robust approach to China protecting its Middle East interests.
IranSource by Jonathan Fulton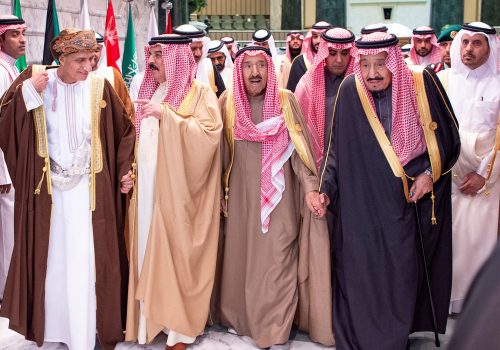 Tue, Mar 31, 2020
With interests on both sides of the conflict and much to lose if it worsens, the Gulf Cooperation Council (GCC) is the one organization that could be a hero here, kickstarting a chain reaction that arrives at de-escalation without any party losing face.
New Atlanticist by Kirsten Fontenrose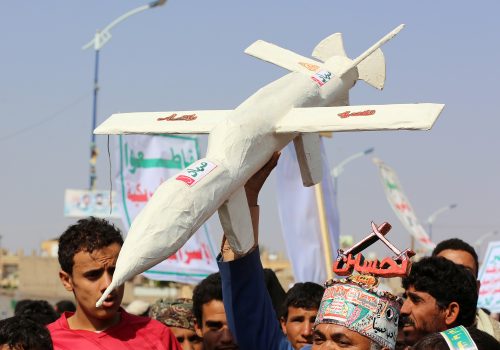 Sat, Sep 14, 2019
The ten-drone attack on Aramco's Abqaiq facility in Saudi Arabia on September 14 is a sign that the Houthis suffer from false confidence. Snubbing talks and launching attacks is not a way to garner sympathy from the United States or the international community.
New Atlanticist by Kirsten Fontenrose