Great power projection in the Middle East: The China-Russia relationship as a force multiplier
This report is part of a strategic collaboration launched by the Atlantic Council (Washington, DC), the Emirates Policy Center (Abu Dhabi), and the Institute for National Security Studies (Tel Aviv). The authors are associated with the initiative's Working Group on Chinese and Russian Power Projection in the Middle East. The views expressed by the authors are theirs and not their institutions.'
Russia and China are often mischaracterized as allies. Authors Jonathan Fulton and Li-Chen Sim explore the perception that their revisionist preferences for international order align, and that their desires for a less US-centered international order mean they are collaborating toward this end. In the report, the authors agree that Russia's more prominent security role in MENA augments China's larger economic footprint; and that together they function as wedge strategies vis-à-vis US relations with traditional interlocutors in the region. There is, however, little evidence that China and Russia proactively coordinate their approaches in MENA.
In a new Scowcroft Middle East Security Initiative report, "Great Power Projection in the Middle East: The China-Russia Relationship as a Force Multiplier," Fulton and Sim provide a comparative analysis of the approaches that China and Russia have adopted to develop their regional presence in MENA across four realms of influence: political, economic, security, and public diplomacy. The authors go on to address four questions:
What are their objectives?
What tools do they use?
How do their objectives and tools of influence impact vital US interests?
Do they pose a similar level of challenge to regional order and US power in MENA?
---
China and Russia's MENA Partnerships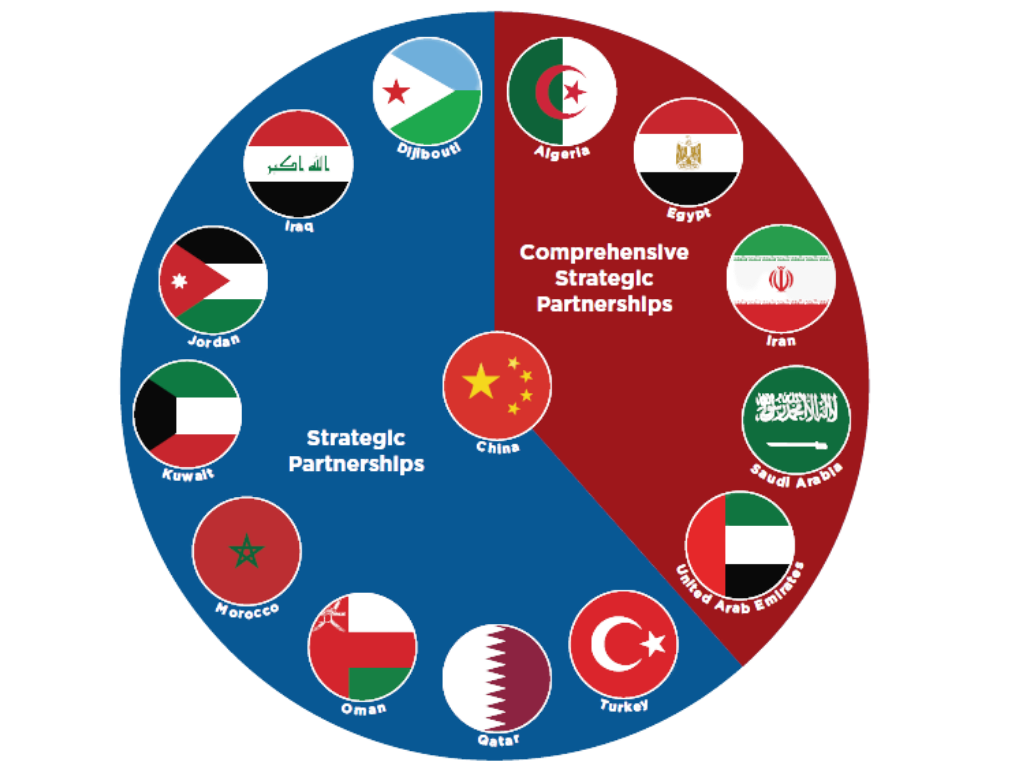 ---
Authors
---
---
---
---
Further reading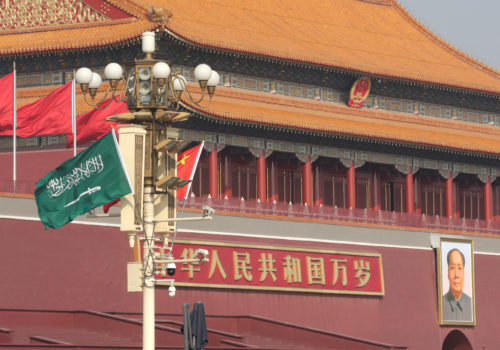 Wed, Jun 5, 2019
Report By Jonathan Fulton
The report analyzes China's presence in the Middle East, examines the response of Middle Eastern states, and explores how US-China competition plays out in the region: are their interests compatible, creating opportunities for cooperation, or do they diverge to the point that competition is the most likely outcome?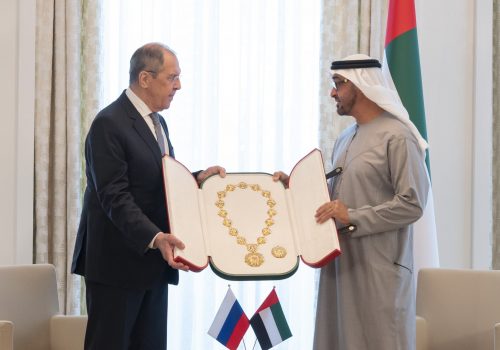 Wed, Apr 21, 2021
MENASource By Anna Borshchevskaya, Raed Wajeeh, Daniel Rakov, and Li-Chen Sim
Russian Foreign Minister Sergei Lavrov's Gulf tour in March exemplifies the complexity of Russian foreign policy in the region.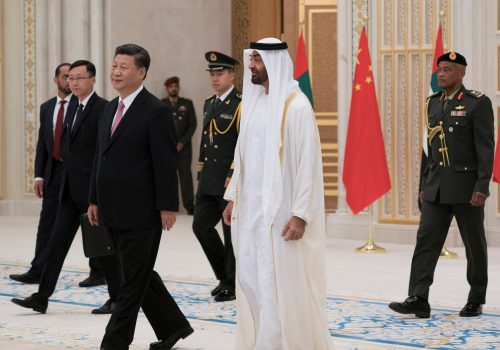 Thu, Jan 27, 2022
MENASource By Jonathan Fulton
Recent events indicate that leaders in Beijing are no longer satisfied with the logic of strategic hedging and are pursuing a more muscular approach to the Gulf.