Kazakhstan could lead Central Asia in mitigating the world's energy and food shortages
Russia's war against Ukraine has had significant economic and political repercussions across the globe, including energy shortages and growing food insecurity. The war has forced Central Asian states to emphasize their independence from Moscow and accelerate their economic diversification. Central Asia—comprising Kazakhstan, Kyrgyzstan, Tajikistan, Turkmenistan, and Uzbekistan—has the potential to mitigate global shortages of energy, food, and fertilizers, caused by Russia's war of aggression.
The primary challenges for Central Asia and its Western partners remain diversifying export routes and expanding the capacity of alternative transportation corridors, especially the Trans-Caspian International Transportation Corridor, or the "Middle Corridor." Kazakhstan is the leading producer of uranium ore in the world, grows 2 percent of the world's wheat, and has major hydrocarbon reserves. Kazakhstan has the opportunity to lead Central Asia forward on the path to becoming an important supplier of energy, grain, fertilizers, and nuclear fuel to world markets.
The energy crisis in Europe spurred renewed interest in the long-planned Trans-Caspian natural gas pipeline. A potential United States and European Union ban on uranium civilian-reactor fuel exports from Russia could ensure Kazakhstan's importance as a nuclear fuel exporter to Europe. To do this, Kazakhstan first needs to build its own conversion and enrichment facilities. This would allow it to double its share in the European market while utilizing the Middle Corridor.
By encouraging Western investment, the states of Central Asia can become an important force in global commodity markets. To this end, they should implement the recently signed far-reaching regional agreements on cooperation and integration, so that they are less susceptible to "divide and conquer" strategies from predatory foreign powers and can exercise greater leverage when negotiating as a bloc.
The US and the EU should also recognize that Central Asia's energy and agricultural potential and resources make the region an area of strategic interest with promising business opportunities. The Central Asian states need to intensify their Western-oriented diplomatic outreach to attract support from state and private actors for investment and technological partnerships. Geographic proximity to Russia and China means Central Asian countries will always have economic relationships with Moscow and Beijing. But greater Western engagement in the region can diminish the chances for Russo-Sino cooperation in Central Asia.
Russia's war against Ukraine has weakened its geopolitical position and the Western sanctions on its economy have opened up new opportunities for Central Asia to supply critical energy and food commodities to world markets. Kazakhstan, as the region's largest economy and its largest producer of oil, uranium, and grain, is well-positioned to lead this transition.
Watch the event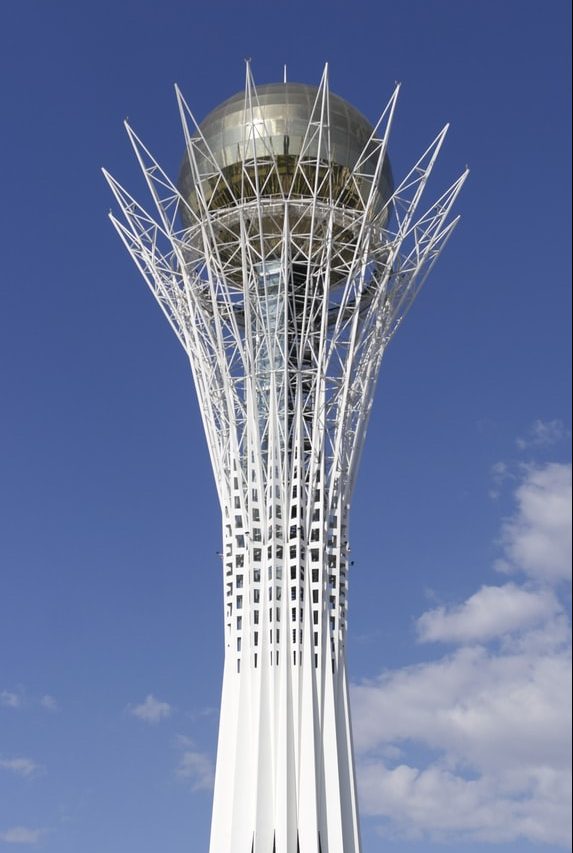 Between East and West
Central Asia
The Central Asian Republics—Kazakhstan, Kyrgyzstan, Uzbekistan, Tajikistan, and Turkmenistan—are located at the nexus of Russia, China, South Asia, and the Middle East. Leveraging their critical geography, these nations are renewing their role as the crossroads of trade between the West and Asia—resulting in significant economic development, especially in the sectors of energy and natural resources. While moves toward reform and democracy have been made since independence in 1991, corruption and human rights issues remain prevalent throughout the region.


The Eurasia Center's mission is to enhance transatlantic cooperation in promoting stability, democratic values and prosperity in Eurasia, from Eastern Europe and Turkey in the West to the Caucasus, Russia and Central Asia in the East.