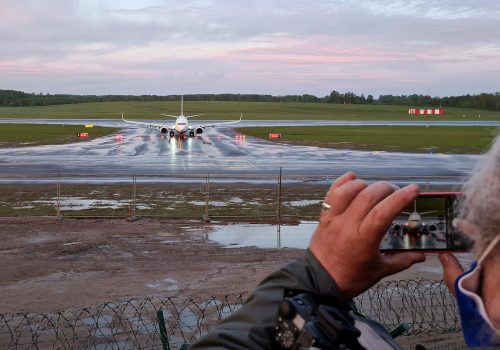 Tue, May 25, 2021
Europe has imposed economic sanctions and restrictions on Belarusian planes, while US President Joe Biden has indicated that he will follow suit. What made Europe act with unusual swiftness and boldness?
Fast Thinking by Atlantic Council

Mon, May 24, 2021
The US' targeted and tailored sanctions regimen not only give the US and its allies leverage toward a political resolution to the conflict, but so too do said designations hold together a de facto nationwide ceasefire throughout Syria.
MENASource by Peter Metzger

Fri, May 14, 2021
The Global Sanctions Dashboard aims to inform economic statecraft policies by analyzing sanctions globally and identifying trends across lists in partnership with Castellum.AI.
EconoGraphics by Julia Friedlander, Michael Albanese and Castellum.AI
Programs


The Global Business & Economics Program's
Economic Sanctions Initiative is galvanizing the transatlantic private and public community to stimulate thinking on economic sanctions and improve their design and implementation process.