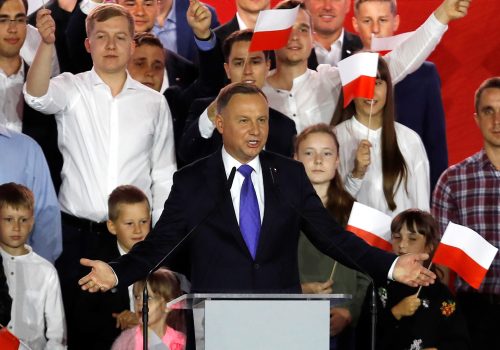 Mon, Jul 13, 2020
Duda won his election. He's the president of a closely divided country. Trzaskowski almost beat him with a message that was inclusive and appealed to many Poles who, demographically and socially, probably represent Poland's future. It's now Duda's move, hopefully to demonstrate that he is a unifying force in Poland.
New Atlanticist by Daniel Fried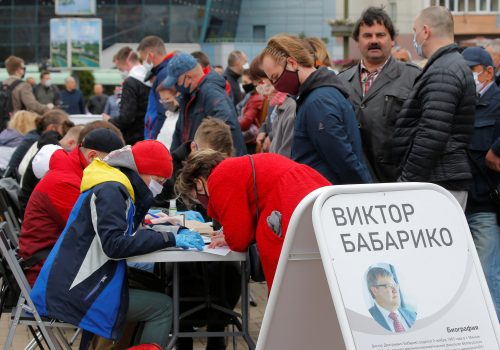 Mon, Jun 15, 2020
A combination of domestic and geopolitical factors makes the upcoming Belarusian presidential election the most important for a generation, but can Lukashenko be defeated democratically?
UkraineAlert by Viktoriya Zakrevskaya

Tue, May 26, 2020
Ukraine will hold local elections in October 2020. This will be the first big test for President Zelenskyy and his Servant of the People party since landslide victories in 2019's presidential and parliamentary votes.
UkraineAlert by Mykola Vorobiov