Tue, Sep 15, 2020
While his statement can be interpreted as a form of support for the current Iraqi government, this support is not unconditional.
MENASource by Abbas Kadhim

Sun, Sep 13, 2020
The Biden team grasps the significance of the moment. They began by dissecting how much the context had changed since former President Barack Obama left office. Global democracies were on their back foot and China was not only rising but growing more assertive and authoritarian. Transnational threats had escalated, from climate to organized crime, but the rules and institutions to deal with them had weakened.
Inflection Points by Frederick Kempe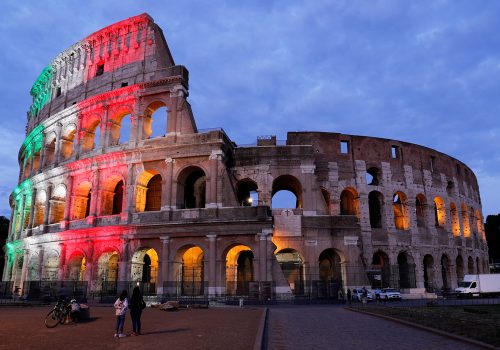 Thu, Sep 10, 2020
Despite the many difficulties, Di Maio is confident that Rome has seized the moment and provided "new impulse to Italy's international profile and credibility."
New Atlanticist by Francesco Bechis and Valeria Covato