Beyond the headlines on NATO defense spending
NATO contributions to US soldiers
Every day, America's NATO allies provide crucial support to US troops both on and off the battlefield, helping the United States quickly and efficiently contribute to our collective defense.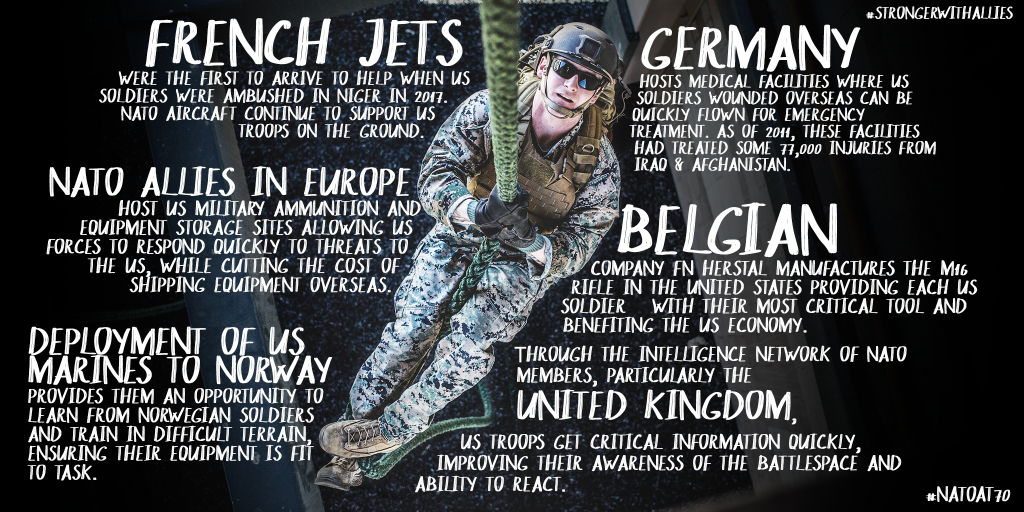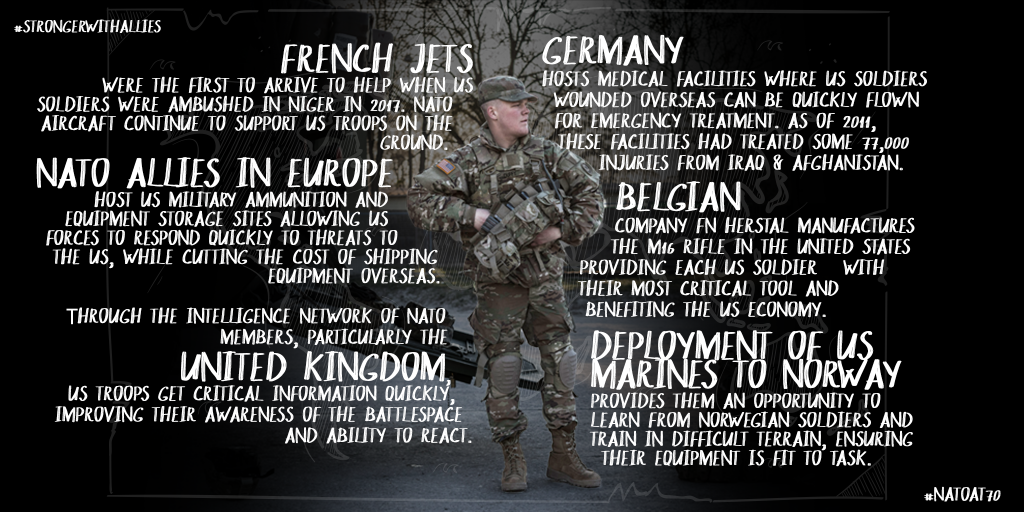 Subscribe for content on NATO
Sign up for updates from the Atlantic Council's Transatlantic Security Initiative, covering the debate on the greatest security challenges facing the North Atlantic Alliance and its key partners.
All NATO at 70 content


Wed, Apr 24, 2019
NATO's ability to adapt to new emergencies in different geographies only proves that an international allied effort is needed now as much, if not more than ever.
NATOat70 by Priyali Sur
Experts