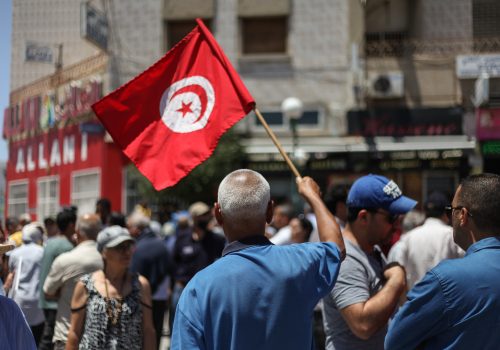 Tue, Sep 29, 2020
The COVID-19 pandemic has wreaked havoc on almost every nation of the world, creating new challenges and exacerbating preexisting ones. Attention has been focused on the health sector, as it was the first impacted by the pandemic. However, various actors rapidly utilized the effects of the health crisis for political purposes. At the same time, […]
Issue Brief by Karim Mezran, Emily Burchfield, Paolo Alli, Emadeddin Badi, Haykel Ben Mahfoudh, Alessia Melcangi

Fri, Jul 10, 2020
Competition for the Nile Basin's freshwater has been growing markedly for three decades. In 2011, it intensified after Ethiopia started building the Grand Ethiopian Renaissance Dam (GERD).
MENASource by Amal Kandeel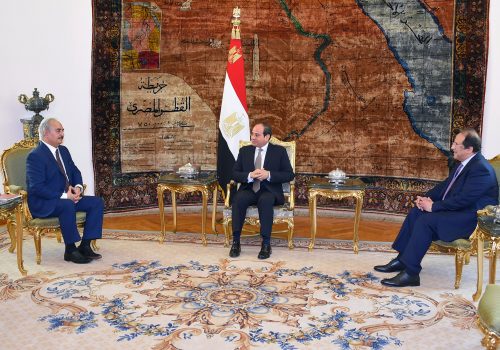 Thu, Jun 11, 2020
The so-called "Cairo Declaration," backed by General Khalifa Haftar and Libya's parliamentary speaker Aguila Saleh, proposes an intra-Libyan resolution as a basis for resolving the country's conflict.
Blog Post by Karim Mezran, Alessia Melcangi
Programs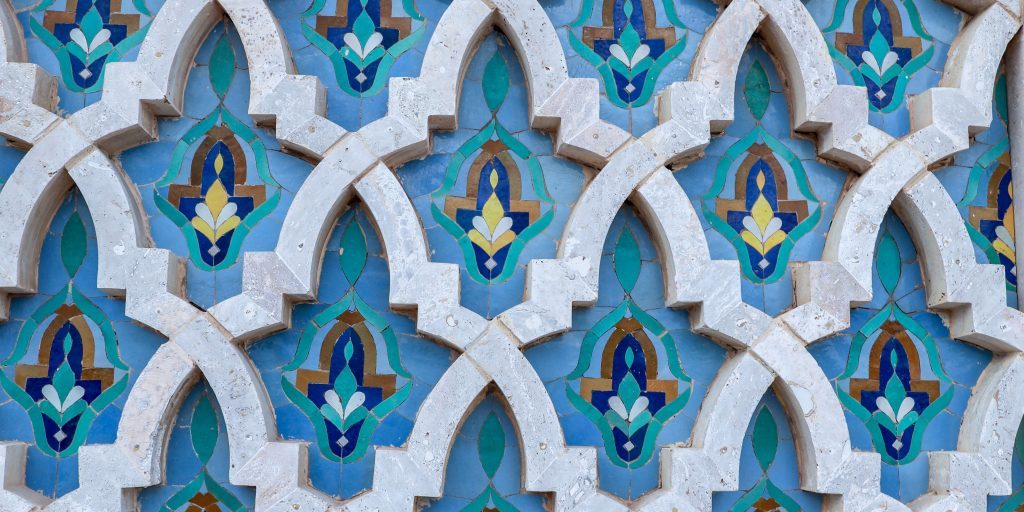 Middle East Programs
Working with our allies and partners in Europe and the wider Middle East to protect US interests, build peace and security, and unlock the human potential of the region.
Libya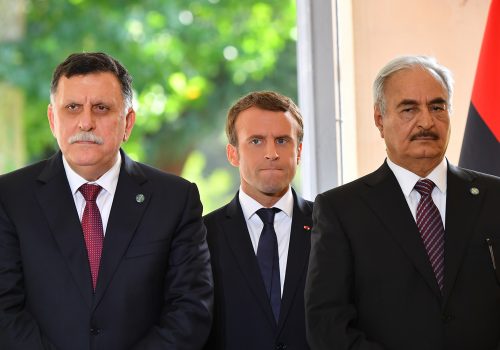 Tue, Jul 21, 2020
While Paris's official policy in Libya has supported the United Nations-led negotiations over Libya and the Government of National Accord (GNA) that resulted from them, France's real policy on the ground has been one of total and full support for Haftar's forces.
New Atlanticist by Karim Mezran and Federica Saini Fasanotti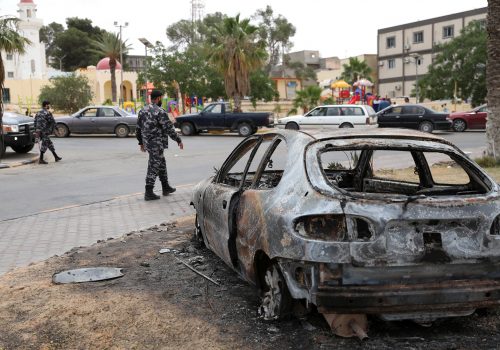 Wed, Jul 8, 2020
Turkey's strong support for Prime Minister Fayez al-Sarraj's UN-recognized administration, however, may have at least spared the country from falling into the wrong sphere of influence. But getting to a lasting peace in Libya will require the constructive involvement of all the actors who have a stake in Libya's future.
TURKEYSource by Mehmet Öğütçü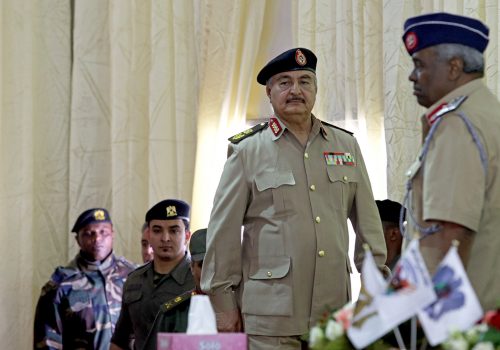 Thu, Jun 18, 2020
Two elements are certain in this complex scenario. Firstly, Cairo will not fall into the trap of being drawn into an open proxy war in Libya, since it might have serious repercussions on the security of its porous borders, especially in the south. Secondly, Haftar's next moves will effectively define whether the relations have cooled between him and Cairo or whether Libya is facing yet another aftershock in a marriage that is more tactical than strategic.
MENASource by Alessia Melcangi and Giuseppe Dentice