The next industrial revolution will be anchored in critical and rare-earth minerals, and because most modern technologies are defense-related, many of these minerals are strategic materials. Current technologies such as semiconductors, flash memory, fiber optics, satellites, CAT scan equipment, electric vehicle batteries, and smartphones would not exist without these minerals. And these technologies would not exist in the numbers they do today without countries such as the Democratic Republic of Congo (DRC), Zimbabwe, South Africa, Nigeria, Ghana, and Namibia.
The African continent is essential for critical and rare-earth minerals for the industrial, consumer, and defense sectors. To ensure sufficient access to these minerals and the technologies they allow, the United States and private-sector companies should recognize the potential in collaborative partnerships with African countries. To do this, they can follow the example of what Western countries did in the 1970s and 1980s with Southeast Asia.
The geopolitics of critical and rare-earth minerals
Semiconductors and flash memory products are essential to modern civil and defense technology. They power everything from smartphones to self-driving cars, and their importance is growing daily. The new F-35 Lightning stealth fighter contains many semiconductors and flash memory chips, but also an enormous quantity of strategic materials. Once quantum computing comes online, it will also require substantial amounts of gold and other critical minerals.
However, semiconductors and quantum computers can only be produced with critical and rare-earth minerals. These minerals include elements such as scandium, yttrium, lanthanum, and cerium—all used in cars, consumer electronics, computers, communications, clean energy, electric vehicles, and defense systems. Without these materials, most consumer electronics supply chains would grind to a screeching halt. Unfortunately, most of these critical minerals are processed in only a few countries, such as China and Russia. This concentration creates significant supply-chain risks that could disrupt the global semiconductor and electric vehicle supply chains if not addressed now.
China currently dominates 90 percent of the global market for critical minerals, including imports from Africa. Beijing has a significant footprint across the continent, having already invested billions to fuel its Digital China strategy. Some of these gains have come at the United States' expense. Two years ago, a New York Times investigation revealed that US companies had failed to maintain their mines based in the DRC and sold them to Chinese counterparts in 2016. This failure culminated in the loss of decades of US financial and diplomatic investments in the DRC. The DRC holds most of the world's cobalt supply for a standard battery type, and China now controls (owns and leases) most of its cobalt mines. China and Russia are capitalizing on soaring demand, using political leverage, governance challenges, and cheap labor to their strategic benefit. For its part, Russia has employed thousands of Wagner Group mercenaries across the continent to guard mineral resources, including their illegal mining operations.
Catalyzing private-sector research and development
As the White House has acknowledged, African countries have the minerals that will power our modern world. The future of semiconductors, flash memory, and electric vehicles necessitates secure and consistent access to these minerals. Establishing alternative resources that are economically viable, like those in Africa, will diversify global supply chains while decreasing dependence on one nation or region. The continent holds about 85 percent of the world's manganese, 80 percent of the world's platinum and chromium, 47 percent of cobalt, 21 percent of graphite, and 6 percent of copper. However, the exploration budget in Sub-Saharan Africa was the second lowest in the world as recently as 2021.
To secure vital resources for Western supply chains and national security efforts, the United States should incentivize and strengthen collaborative private-sector partnerships with African countries that share democratic and rule-of-law values. It can do this by facilitating new trading opportunities and business partnerships.
Securing global supply chains for semiconductors
African countries bear significant reserves of economically viable rare earths to support manufacturing semiconductors, flash memory, and consumer electronics. Governments in the West and private sector stakeholders must join forces to identify unconventional sources for their supply chains and minimize dependency on a single country. Initiatives such as the European Union's European Chips Act and the United States' CHIPS and Science Act offer collaboration with democratic nations worldwide to support the production and the ecosystem of semiconductors. African countries can use these laws to support the development of their own legislation, framework, and supplier ecosystem networks required to support value addition through processing, chip design, quality control, and flash memory or electric battery production on the continent, instead of exporting critical materials to China. Additionally, African countries should use the landmark African Continental Free Trade Area (AfCFTA), which went into effect in 2019, to support semiconductor, flash memory, and consumer electronics supply chains as tier one, two, or three suppliers (those who supply inputs across different stages of production and not simply the raw materials).
So far, the Biden administration has taken steps to reengage African countries, and Vice President Kamala Harris announced in March that the United States is backing a critical minerals processing facility in Tanzania. In September, Japan and the United Kingdom announced a joint effort to pursue critical minerals investments in Africa. However, more robust and urgent action is needed to counter China's dominance of the continent's critical minerals.
Exploring the ASEAN model
In the 1970s and 1980s, the development of consumer electronics in countries that make up the Association of Southeast Asian Nations (ASEAN) was heavily supported by multinationals (Philips, JVC, Sony, Texas Instruments, Hewlett Packard, Sharp, and others) from the United States, Japan, and other Western nations. This included establishing manufacturing hubs and research and development (R&D) centers. Additionally, due to local political support, a highly educated labor force, and labor arbitrage, Southeast Asia attracted large amounts of foreign direct investment in the 1970s. Due to rising labor costs at home, US semiconductor firms such as Texas Instruments and Hewlett Packard relocated some of their labor-intensive operations to Southeast Asia, initially to Singapore, in the late 1960s and early 1970s.
Western policymakers should incentivize their multinationals to pursue a similar strategy today with African countries. Promoting growth by focusing on manufacturing, chip design, quality control, and R&D can create incentives for US and other Western companies to extend semiconductor, flash memory, or electric vehicle supply chains to African countries. Some inroads have already begun. For example, Google has an R&D lab in Ghana; Microsoft has two in Kenya and Nigeria; IBM has two in Kenya and South Africa.
China does not encourage its multinationals to invest where value-addition is possible or to open research or manufacturing centers on African soil. Beijing is instead mainly focused on the extraction of minerals. Western countries can gain the upper hand against competition from China by capitalizing on these shortcomings in Chinese investment and offering a more attractive partnership model. "African governments are in a hurry to improve livelihoods for their people," explained Chipoka Mulenga, Zambia's minister of commerce, trade, and industry, at an Atlantic Council Africa Center event in July. "Therefore, they will respond quickly to those who will work quickly."
However, there are many complex layers. Charles A. Ray, chair of Foreign Policy Research Institute's Africa Program, former US Ambassador to Zimbabwe, and a former foreign service officer in China, has explained that the combination of "China's lack of governance conditions" and the the debt burden of its loans has "generated controversy both on the continent and internationally."
Paving the path forward
US officials regularly tout the need to reduce dependence on China for critical minerals. To do this, the United States needs to bolster its economic cooperation with African countries, and it needs to do so quickly. As former Deputy National Security Advisor for Strategy Nadia Schadlow wrote in June, the United States must "incorporate time into our strategic calculations" or "we'll always be too late."
The United States and other Western countries should incentivize their multinationals to offer African countries the same level of partnership that fostered Southeast Asian countries' ventures into consumer electronics by providing serious backing for manufacturing, R&D, and design. To deepen its collaboration with African countries on critical minerals and secure Western supply chains, Washington must recognize Africa as a crucial partner in shaping the next century.
---
Nii Simmonds is a nonresident senior fellow at the Atlantic Council's GeoTech Center and an expert in emerging and frontier markets, having held top leadership positions in corporate finance, entrepreneurial ecosystems, supply chains, and research commercialization.
Shirley Martey Hargis is a nonresident fellow in the Atlantic Council's Global China Hub and Digital Forensic Research Lab and holds national security-related leadership roles on boards of directors and advisory boards. She is also a consultant for CRDF Global's Data and Technology program. Hargis has over a decade of experience in the domestic politics and foreign affairs of China and Taiwan.
Further reading
Mon, Oct 9, 2023
Issue Brief By Amin Mohseni-Cheraghlou
The African continent potential to revitalize the world economy and reverse the downward trend in global growth. However, for this to materialize, it needs substantial investments in its physical and social infrastructure.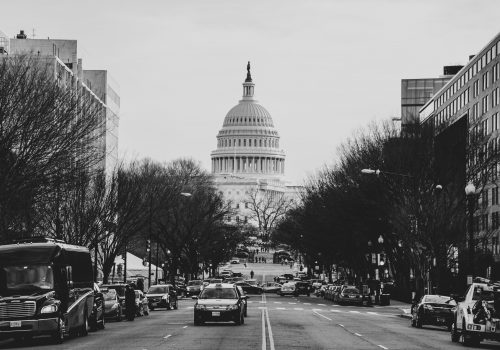 Fri, Sep 15, 2023
Testimony By Reed Blakemore
We need to ensure that our minerals policy does not become overly clerkish, prescribing problems rather than solving them. Capturing the supply/demand dynamism between each critical mineral will illuminate the pathways to build a cohesive minerals strategy.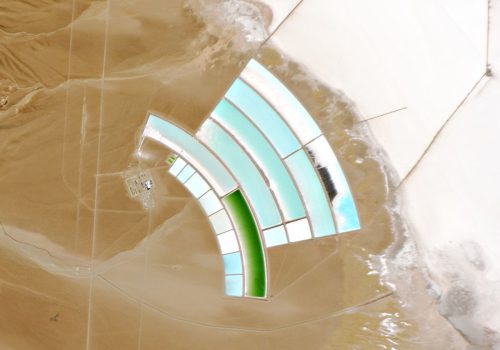 Wed, Aug 16, 2023
EnergySource By Reed Blakemore, Paddy Ryan
Twelve months since the IRA's bet big on alternative mineral supply chains, the clean energy commodities market is changing. Washington's strategy must change along with it.