Coming just days before Ukrainian President Volodymyr Zelenskyy's visit to the White House, the September 16 premiere of an audacious new 90-minute play, Mama and the Full-Scale Invasion, at Washington's Woolly Mammoth Theater, could hardly have been more timely.
Written by the playwright Sasha Denisova and directed by Yury Urnov, this new theatrical production highlights Ukraine's remarkable resistance to Russia's ongoing invasion and centers on Zelenskyy's secret weapon, a brash grandmother named Olga Ivanovna who guards her Kyiv apartment with a rifle. "They're getting closer," she declares at the outset. "The situation is grave. They're getting closer on all fronts." There is no need to elucidate who "they" are.
In between whipping up elaborate meals in her tiny but immaculate post-Soviet kitchen, Olga Ivanovna plots with the Ukrainian president to outwit the Russians and shame the West into supporting Ukraine. The play exemplifies Ukraine's true grit as it repels Russia's murderous war of conquest, all with a dash of humor and endless mother-daughter conflict.
As the world watches the Russian invasion of Ukraine unfold, UkraineAlert delivers the best Atlantic Council expert insight and analysis on Ukraine twice a week directly to your inbox.
Denisova, who grew up in Kyiv, is a well-known playwright whose previous work The Gaaga (the Russian pronunciation for The Hague) imagined a future war crimes trial of Russian President Vladimir Putin and his cronies. For her new play, she drew upon her mother's WhatsApp messages sent after the onset of Russia's full-scale invasion on February 24, 2022.
Denisova recently told the Guardian newspaper, "when Mama went international in her writing, when she started appealing to Emmanuel Macron and Olaf Scholz, when she started calling Vladimir Putin a Ruscist bastard scum, I started feeling OK, she is on this level where it needs to become a play."
Denisova deftly explores her mother's life to provide a riveting account of Ukrainian resistance to tyranny. Olga Ivanovna was born in a bomb shelter on the very day in 1941 that the Nazis began bombing Kyiv, including the hospital where she was supposed to be born. The parallels with today's Russian assault are obvious. Indeed, in a February 2022 address to the Russian people, Zelenskyy himself observed, "Tonight you began bombing residential areas in the hero city of Kyiv. This is like 1941."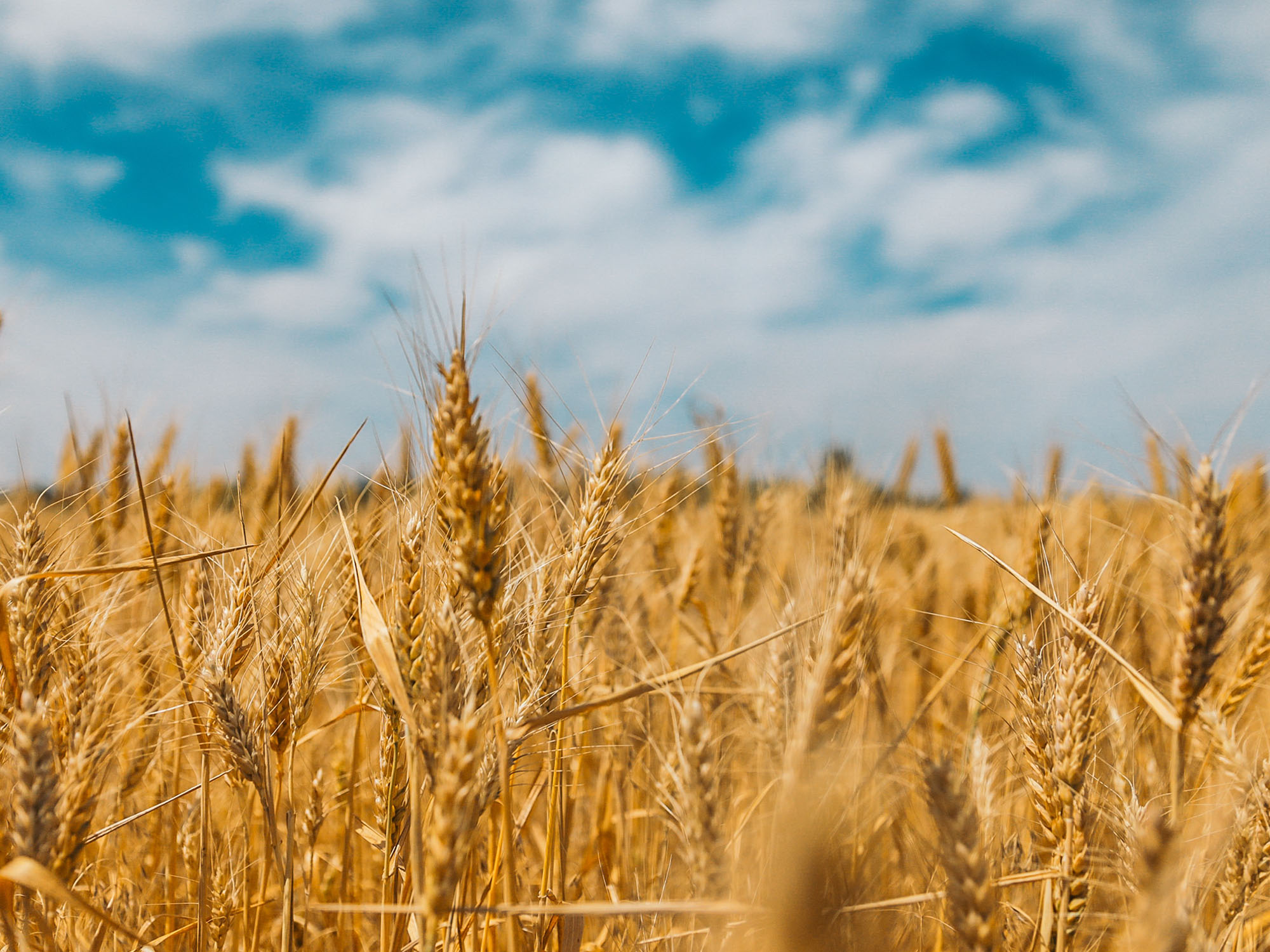 The protagonist Olga Ivanovna, who lives with her much younger husband, is an incendiary presence. As the play progresses, she recounts her turbulent love life, zest for travel, and passion for engineering. But the Russian menace is never far away: The ingenious staging has drones periodically buzzing by that Olga Ivanovna tries to deflect and destroy with everything from a fly swatter to a pickle jar. The mix of frustration, exasperation, and anger is palpable as she shouts at Zelenskyy for permission to bring them down. At one point, the play even has her in the cockpit of a fighter jet targeting the Kremlin itself.
Olga Ivanovna is fearless: In several extremely effective scenes, television footage of French President Emmanuel Macron and German Chancellor Olaf Scholz offering tepid support for Ukraine are beamed onto the stage. Olga Ivanovna yells at them to man up. The chasm between their banalities and her righteous moral indignation could hardly be more palpable.
When Biden visits her apartment wearing his trademark dark aviator glasses, Olga Ivanovna serves him Ukrainian delicacies and prods him to do more for her country. Perhaps the most evocative scene of the entire play arrives when Putin himself slithers into her apartment. Olga Ivanovna bashes the despot over the head with a pickle jar, but not before a vengeful Putin detonates a tactical nuclear weapon.
Olga Ivanovna is undaunted. The play shows her bargaining with God himself to intervene on behalf of Ukraine and stop the war while Bach's "Air on a G string" plays in the background. Even the almighty himself finds it difficult to resist this woman.
Surreal and moving, the play sometimes threatens to lurch out of control, particularly towards the end as Denisova pulls out all the stops in her homage to her irrepressible mother. But ultimately it succeeds in highlighting the everyday resistance that ordinary Ukrainians have displayed in spades. From the outset of the full-scale invasion, Ukrainians of all ages and backgrounds have volunteered in myriad ways to help defend their country.
The play also underscores the resilience that Zelenskyy himself embodies. Putin has sought not only to win fresh territory, but also to extirpate Ukrainian culture and nationhood. The Kremlin's latest move has reportedly been to order Russian state media to stop referring to Zelenskyy as "president" and to employ the term "Zelenskyy regime." Denisova's absorbing play offers a potent reminder of why Putin's quest will not end in Ukraine's demise but his own.
Jacob Heilbrunn is a nonresident senior fellow at the Atlantic Council's Eurasia Center, editor of the National Interest, and author of the forthcoming "America Last: The Right's Century-Long Romance with Foreign Dictators."
Further reading
The views expressed in UkraineAlert are solely those of the authors and do not necessarily reflect the views of the Atlantic Council, its staff, or its supporters.


The Eurasia Center's mission is to enhance transatlantic cooperation in promoting stability, democratic values and prosperity in Eurasia, from Eastern Europe and Turkey in the West to the Caucasus, Russia and Central Asia in the East.
Follow us on social media
and support our work